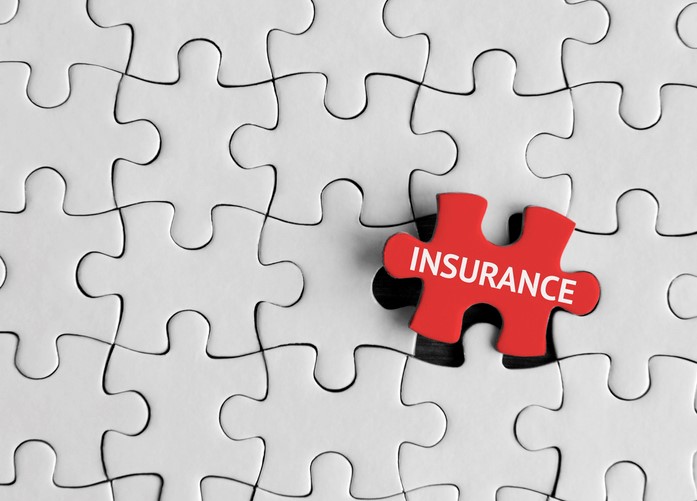 Do Nonprofits Need Liability Insurance?
The answer to the question about whether nonprofits need liability insurance is more than a simple "yes" or "no." When a group or individual considers purchasing any type of insurance policy, it's important to think about the reason they need it, and the potential for them to cause harm to someone else, either intentionally or unintentionally. There's also the matter of whether a nonprofit could afford to pay an expensive claim out of their own funds, as well as covering defense costs to hire an attorney.
The reality is that claims against nonprofit organizations can and do happen – and more often than you might think. Payouts can be high, and claims come with additional risk to the nonprofit's reputation.
What Types of Claims Could Be Brought Against a Nonprofit?
Millions of different circumstances might bring a claim to the door of a nonprofit organization. Our society is becoming increasingly litigious. People and groups can, and do, sue nonprofits. Let's look at a few claims as offered by Great American Insurance Group.
In one particular claim, an employee filed a complaint against a nonprofit alleging violations of workers' compensation, disability discrimination and retaliation. The case settled, costing the nonprofit in excess of $500,000 in damages and legal costs.
Let's take a look at another claim. A part-time church employee filed a claim for sexual harassment. The church took action against the employee and settled the claim quickly to avoid media attention. The church's liability and Directors and Officers policies paid the $160,000 claim.
In another case, a third party sued several parties, including a nonprofit, for breach of contract and collusion over an event. The claimant sought $2 million in damages. The nonprofit paid out just under $500,000 for the claim.
What Is the Prevalence of Nonprofit Claims?
It's risky for nonprofits not to have liability insurance. According to the Nonprofits Insurance Alliance Group, 95% of claims filed against D&O policies concern wrongful termination, harassment, discrimination or other employment-related claims.
Blue Avocado tells us that one out of every 100 nonprofits will file a D&O claim annually. The average cost of a settlement is likely to be around $28,000 if the case doesn't formally enter court. The average cost for attorneys to defend a nonprofit liability suit is usually around $35,000.
Unfortunately, the trends are not improving. Allianz, a major insurance company, stated that their company is seeing increased exposures in certain, specific areas. The increase came suddenly after the financial crisis of 2008. Allianz noted that plaintiffs are coming to court with aggressive litigation strategies and asking for damages in higher amounts than in the past. Allianz acknowledged that they're seeing new plaintiffs emerging and that the D&O payments are significant. They also noted that insurance regulators are scrutinizing these new trends.
What Types of Insurance Policies Do Nonprofit Organizations Need?
There's no master list of the types of insurance policies that nonprofit organizations should purchase or what amounts of coverage they should buy. Instead, nonprofits must rely on the expertise of licensed, experienced insurance experts to help them find the best insurance policies for their needs.
Following is a short list of some of the more common types of policies about which non-profit organizations should ask their insurance agents. They may need fewer policies and they may need different policies to cover different types of losses.
General Liability
All nonprofit organizations should purchase general liability insurance. It covers against claims made by third parties for bodily injury and property damage that occurs in the course of the nonprofit's operations.
Property Insurance
Property insurance is pretty self-explanatory. It covers damage or loss to buildings, office equipment, inventory and any other property the nonprofit owns. Fire and theft are common claims. Boards should be aware that not all insurance policies cover against floods and earthquakes.
Auto Insurance
Nonprofits may buy auto insurance if their boards or employees use autos for nonprofit business. Nonprofits may purchase liability coverage to cover others and physical damage coverage for autos. Nonprofits may also consider non-owned auto insurance coverage for volunteers who use their own vehicles for nonprofit volunteering.
Workers' Compensation
Workers' compensation will provide coverage for employees who get injured on the job. This type of insurance is mandatory in every state except Texas. This coverage will provide for medical expenses and wages if an employee gets injured while working for the nonprofit.
Directors and Officers Liability
This is another type of insurance that nonprofits should not be without. It provides coverage for management decisions that board directors and officers make. D&O insurance protects the organization and individual board members. D&O insurance policies often include insurance coverage for employment practices liability, which extends to volunteers as well as employees. This coverage protects against claims for harassment, discrimination and wrongful termination.
Professional Liability
Boards of directors can forget to tell people things or make mistakes. Professional liability insurance is also referred to as errors and omissions insurance. It protects against claims made as a result of a board director's action or inaction.
The Importance of Choosing the Right Deductible
To be affordable, most policies include a deductible in some amount. Usually, the higher the deductible, the lower the premium will be. It's advisable for nonprofit boards to evaluate the premium costs at various deductible amounts to get the best value on their insurance policy. Having higher deductibles will prevent smaller claims. Nonprofit organizations that file a claim and have a payout can expect their premiums to increase by possibly double or triple. It's best not to file claims unless it's necessary.
Understanding the Wording in Insurance Policies
Insurance policies are written much like legal language, making them difficult for ordinary people to read and understand. All insurance policies include additions, conditions and exclusions. Board members should review the wording in their insurance policies carefully with a licensed insurance agent, so they have a good understanding of what is – and isn't – covered.
In most policies, the definition of an insured is any person who was, is or becomes a director, trustee, officer, employee, committee member or volunteer of the nonprofit as well as the nonprofit itself.
Some board members believe that their personal home insurance covers them as board directors. The reality is that many insurance policies exclude volunteer board service. It's also important to consider that all board members may not be homeowners and may not have home insurance at all.
Without question, nonprofit organizations need liability insurance. Failing to get the right insurance policies with the right coverage limits and deductibles places board members unnecessarily at risk.