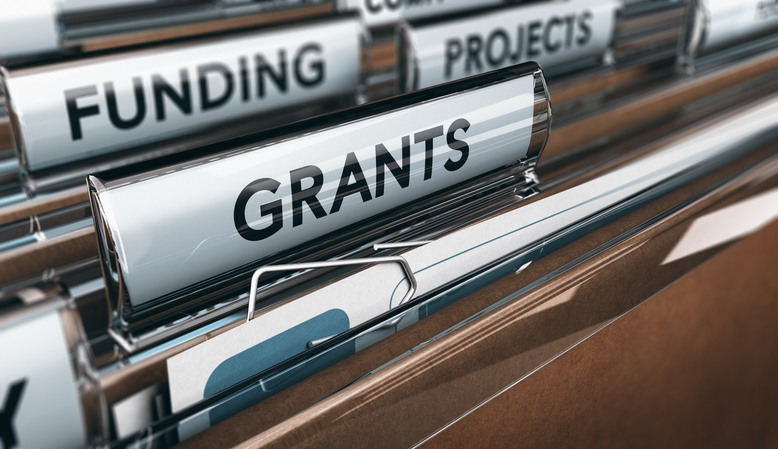 Capacity Building Grants for Nonprofits in 2022
Administration and operations are the backbones of nonprofit organizations. Yet, philanthropists and foundations traditionally have been less likely to fund these activities, preferring to fund specific programs or projects, and capacity building grants could make a viable difference.
The pandemic vastly changed this mindset among grant makers and philanthropists. Those offering grants realized that they could support the work of nonprofits better by allowing them to utilize funds as they saw fit. As a result, more grants are available for capacity building than in the past, and nonprofits have greater flexibility in using certain grants.
We'll explain capacity building grants and highlight some of the top capacity-building grants in various geographical areas.
What Is a Capacity Building Grant?
A capacity building grant is often used with words such as organizational development or institution building. Simply put, a capacity building grant is a sum of money that a foundation offers to a nonprofit to work on new strategies, develop competencies, and improve processes and systems to improve efficiency. With this type of support, nonprofits can move into a position where they have a greater capacity to serve others.
The Council of Nonprofits defines capacity building grants this way, "An investment in the effectiveness and future sustainability of a nonprofit."
GrantCraft defines capacity building differently "Capacity building is fundamentally about improving effectiveness, often at the organizational level." 
What types of things do nonprofits typically use capacity building grants for? Nonprofits often use capacity building grants to hire consultants to assist them in improving programs or improving efficiency overall. 
For example, nonprofits might use funds to acquire tools or expertise to build a new program that their clients badly need, such as mental health services, health services, housing, or food. In the interest of efficiency, nonprofits might use grants to invest in technology to reduce the time required for administrative tasks. A reduction of administrative tasks might also increase the capacity of the number of individuals a nonprofit could serve. 
How to Apply for a Capacity Building Grant
There are two types of grants— restricted grants and unrestricted grants. An award of a restricted grant means the recipient must spend the funds only as specified by the grantor. Unrestricted grants give nonprofits the ability to spend funds as they choose.
Anyone on your board or in your organization can fill out the application form for a capacity building grant. Nonprofits commonly hire grant writers to apply for grants as grant writers have the necessary expertise to complete applications and increase the chances of an award.
Perhaps one of the biggest mistakes nonprofits make in seeking grants for capacity building is making a plea for funds from the perspective of needing to be rescued and survive depending on it. Foundations are more likely to respond positively to nonprofits that view their organizations through a capacity lens.
The following four steps will take you through how to apply for a capacity building grant.
1.Review your short and long-term goals and target areas of need. Determine where a capacity building grant would be most impactful. The following areas will give you some good places to start:
Do you see gaps or significant areas in these categories where you could make vast improvements if you only have the funds?
2. Outline a plan of action, and explain how you will measure the outcome. It can be challenging to define how funding for operations will translate into helping more people, and a plan of action will help get the point across. Just as you would use SMART goals in your strategic planning, SMART goals are just as effective when applying for a capacity building grant. Foundations want the details. They also want to connect the need with the final results. By including your process for measuring your goals, you are telling foundations you have accountability.
3. Link your ask to the foundation's mission and vision statement. Foundations are nonprofits, just like your organization. As such, each foundation has its own mission and vision. When you can tie your need for funds to their purpose, they will be more greatly invested in your goals and nonprofit. Research the grant maker's mission and vision statements and refer to how your organization's mission aligns with theirs to create synergy. 
4. Communicate your plan for sustainability. Foundations are more interested in funding programs and projects that will stand the test of time. They're usually looking to fund programs that will sustain themselves at some point. They're also interested in nonprofits that will be around for a long time. It may be that improving programs and starting new projects are the very things that help your nonprofit to be sustainable. 
It may help your board to preview a sample capacity building grant proposal form as you prepare to apply for grants. Another idea is to ask for assistance in grant writing from other area nonprofits that have successfully gotten grants.
Next, we provide a list of location-specific grants for certain geographical areas.    
Capacity Building Grants: Los Angeles
Capacity Building Grants: California
Capacity Building Grants: Oregon
Capacity Building Grants: Chicago
Capacity Building Grants: Washington State
This is just a tiny sampling of the available capacity building grants in 2022. There are many more grants available for nonprofits to take advantage of. With foundations loosening up their criteria for how nonprofits can spend grant funds, there was never a better time to seek non-restrictive grants.
Take your time and fill out grant applications carefully and attach any documentation the foundation asks for. The more grant applications you fill out, the more likely your nonprofit will get an award.