Webinars
BoardEffect is committed to providing quality resources to keep you up-to-date on the latest issues, trends and best practices in board management and governance. Below are our webinar event offerings! Sign up for free or watch old events on-demand.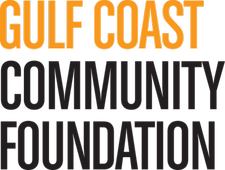 Top 5 Governance Issues Facing Nonprofits for 2019
The board serves as the steward of the organization's mission, with trustees serving as the stakeholders' representatives. Ultimately, this broad set of responsibilities can lead to challenges. A commitment to using the best practices around good governance can improve board leadership, benefiting the organization's stakeholders.
In this session we will dive into the top 5 governance challenges for 2019 and how to solve for them.

The Pivotal Role of the Nonprofit Board Chair
Most of us understand the importance of the board chair's role in facilitating meetings and setting agendas. Though these functions are incredibly important, the chair's role goes beyond these critical elements to a much greater scope of influence.
BoardSource's 2017 Leading with Intent study shows us the impact of the board chair on board culture, the board's ability to work as a collaborative team, and even the chief executive's level of job satisfaction. Using research and vivid examples from practice, this webinar will discuss the board chair persona and its effects, on providing guidance to board chairs, prospective board chairs, and executives about what the role requires for optimal effectiveness.
In this webinar, Anne Wallestad, CEO of BoardSource, and Vernetta Walker, BoardSource's Chief Governance Officer and Vice President of Programs will delve into the findings from Leading with Intent and share tips for creating a constructive partnership with the executive and helping develop a strong board culture.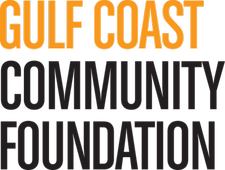 Best Practices for Board Evaluations
Annual board self-evaluations have long been considered a best practice, with the idea that measuring board performance leads to continuous improvement in governance. But according to PwC's annual directors' survey, more than half of boards make no changes based on board evaluation results. Meanwhile, 35% of directors said at least one director should be removed from the board, for reasons including "arriving unprepared to meetings," or incompetence in the role. A disconnect exists between what we want board evaluations to achieve, and what they actually do.
We'll discuss issues such as:
• Common flaws in board evaluation requirements issued by regulators
• Why fixing the process isn't as simple as finding a better questionnaire
• How most board evaluation processes impede change

Not Your Father's Board Meeting- Tips for Structuring Must Attend Meetings
CoreStrategies for Nonprofits Inc. – Everything Philanthropy – is partnering with BoardEffect – a leading provider of board management software for nonprofit organizations – to provide additional solutions designed to streamline the work of your nonprofit's board directors and increase engagement. As part of this new partnership, CoreStrategies for Nonprofit's clients benefit from special webinars and preferred pricing on BoardEffect's board management solution:
Are you tired of wondering if enough board directors will show up this month to make your quorum? Are you frustrated by your directors' lack of preparation for the meeting? Do your directors seem to be more concerned about getting out at the prescribed time than engaging in important discussions? It could be that the structure of your board meetings require a do-over.
Terrie Temkin, Ph.D., Principal of CoreStrategies for Nonprofits an internationally recognized governance expert, and Dottie Schindlinger, BoardEffect's EVP/Governance Technology Evangelist, will explore tools, tips, and technology designed to help your board work more efficiently and effectively.
These long-time friends and colleagues, with more than 60 years of experience in nonprofits between them, enjoy a mutual respect and easy repartee that only enhances the deep knowledge each brings to the table. You'll leave this 1-hour session with new ideas you can try at your very next board meeting to fully elevate your organizational performance.
Top Pitfalls of Open Meeting Law in 2017: What your Charter School Board Needs to Know!
Join us for this introductory webinar featuring Dottie Schindlinger, BoardEffect's EVP/Governance Technology Evangelist, John Cairns and Beth Finch, to explore common misconceptions of Open Meeting Law and how to help your board work more efficiently.
CharterSource, BoardEffect and John Cairns Law will be joining forces to deliver this impactful webinar. Since the Minnesota law was adopted in 1991, John Cairns has worked with over 125 MN charter schools and assisted other states in creating charter school laws. Learn commonly misunderstood interpretations of the Open Meeting Law. Increase your knowledge about Open Meeting Law to ensure your school is in compliance.
John Cairns brings 40 years of experience as a legal council to charter schools and has been at the forefront of impacting positive change for charter schools. John will share his insights and what to be aware of in 2017.
Dottie brings 20 years of experience working in a variety of roles with boards of higher education and other institutions, and will share her insights into the ways technology can support best practices.
Beth Finch, founder of CharterSource, will provide insights and suggestions to help your board remain compliant with Open Meeting Law but not diminish board effectiveness.
Chartersource is a preferred BoardEffect partner – a leading provider of board management software in the education space and provides solutions designed to streamline the work of your board. As part of this new partnership, CharterSource clients receive preferred pricing on BoardEffect's board management solution. If you are unable to attend, be sure to register and we will send you the recorded version post event.

Generating Better Board Decisions
Join Dottie Schindlinger, Governance Technology Evangelist of Diligent, for this brief conference teaser webinar designed to help your board think differently. This session provides you with an overview of:
• Ways to re-frame problems and consider issues from multiple perspectives simultaneously;
• "Generative thinking" – which can lead to a host of creative/better outcomes to challenging situations; and
• Opportunities for robust discussion in board meetings – allowing space for board members to be curious, intrigued, and highly engaged.
Dottie will provide a brief overview of "generative governance," first introduced in Governance as Leadership: Reframing the Work of Nonprofit Boards, by Richard P. Chait, William P. Ryan, and Barbara E. Taylor (Wiley, 2005.) Their work describes how truly high-performing boards find ways to serve as the organization's "sense-makers," deciding which issues to pay attention to, and interpreting what those issues mean for shareholders, investors, and other stakeholders. Through this approach, directors can greatly improve the quality (and quantity) of their discussions, leading to greater insight and generating better decisions.


How to Get Your Board "Onboard" and Aligned
Your board members are an extension of your organization, and just like you and your team, they are best equipped to support and propel your mission forward when they are strategically aligned. However, this can often be easier said than done, which is why Plenty and BoardEffect have joined forces to guide you through this critical, and sometimes complex process.
Join our teams for an exclusive webinar on how to create alignment with and within your board. During this 60-minute webinar our teams will explore the following:
What true alignment is, why it matters, and how to recognize when it's missing
How you can use strategic planning to create alignment and the steps to get started
An introduction to the tools you can use to reinforce your strategy once it's created
The Completely Revised Guide to Great Board Recruitment
Recruiting board members for many nonprofits is an exercise lacking not only in vision but in common sense.
The truth is nonprofits have been sold something of a bill of goods when it comes to board recruitment and this results in some all too familiar problems that repeat not only in the sector overall but in the same organizations over and over again.
About speakers:
Vernetta Walker is vice president of programs and chief governance officer for BoardSource.
Anasuya Sengupta has been on the Board of the Nonprofit Quarterly from August 2015.
What is Board Engagement Anyway (and how do we get more of it)?
Board engagement is a term often used but rarely defined.
Yet, building a highly engaged board is essential to the vitality of any board and organization. Join us for a lively "talk show" style webinar designed to explore ways to measure and build board engagement – with an eye toward improving your organization's performance.
Charles Dahan, an expert in helping organizations define and maximize engagement, will teach attendees how to:
Quantify board engagement
Three strategies to increase member engagement tailored to their definitions and needs
Leverage high-performing leaders to increase involvement across the organization
"BoardEffect has been a key driver in regards to the execution of our strategic plan which was accomplished quickly and efficiently. BoardEffect is a real boost to our governance processes."
John Janclaes
President/CEO of Partners FCU
Speak with a Representative.