BoardEffect guides institutions of higher education toward governance best practices.
College and university executives, administrators and trustees have long relied on BoardEffect to improve board management and streamline secure communications.
The stakes are high for protecting your school board's most sensitive information. BoardEffect can help – with customers across the globe ranging from large public research institutions to small private colleges, we've developed our product over the past 10 years with security top of mind, to support the especially dynamic, nuanced, critically important work of hundreds of higher education governing bodies.
With BoardEffect, your institution can:
Enhance efficiency for board and staff
Provide security and control for important content
Ensure board member engagement
Document all governance activity
Demonstrate a commitment to governance best practices
Board Portal Features that Empower Users While Maintaining Admin Control
Make meetings more efficient, effective and engaging with BoardEffect's comprehensive suite of tools.
We have tailored our product to the specific needs of higher education governing bodies to streamline and improve your governance process.
BoardEffect's broad range of intuitive and collaborative features allows for easy and elegant management of board and committee information, while also enabling board and committee members to be more engaged in meetings and more focused on achieving goals. We help make your meetings more efficient, effective and engaging for everyone.
A Feature-Rich, Easy-to-Use Platform for Board Members and Administrators
Online meeting books
Secure workrooms
Dynamic agenda management
Surveys and polls
Full annotation capabilities
Electronic signatures
Single sign-on integration
Task management
Calendar integration
Attendance tracking and RSVPs
Mobile apps with online access
User directories
Newsfeeds
Trusted, User-Friendly Technology for Today and Tommorrow
Today and looking into the future, it's crucial for higher education boards to ensure that the solutions they deploy will help them improve governance so they can better focus on the organization's mission. As a leader in online governance for over 10 years, BoardEffect delights users on the go and behind the scenes.
Trustees and board members are able to work anytime, with features similar to smartphone and tablet applications in their everyday lives. For administrators, every feature is designed to engender ease, efficiency and confidence.
As the only board portal platform built on API infrastructure, BoardEffect integrates with other mission-critical systems, so board activities easily connect with fundraising, recruitment, strategic planning and more.
Our commitment to state-of-the-art security means you can feel confident that student information and other sensitive data is protected, while essential information is readily available for audits and reporting.
Exclusively for BoardEffect Higher Education Customers:
Mitigate the risk of data breaches and collaborate securely:

Minutes: Meeting Efficiency – Minutes enables you to take meeting minutes more efficiently and securely, and to design action items easily.
Messenger: Secure Communication – Messenger is a secure communication tool that's quick to install and easy to learn.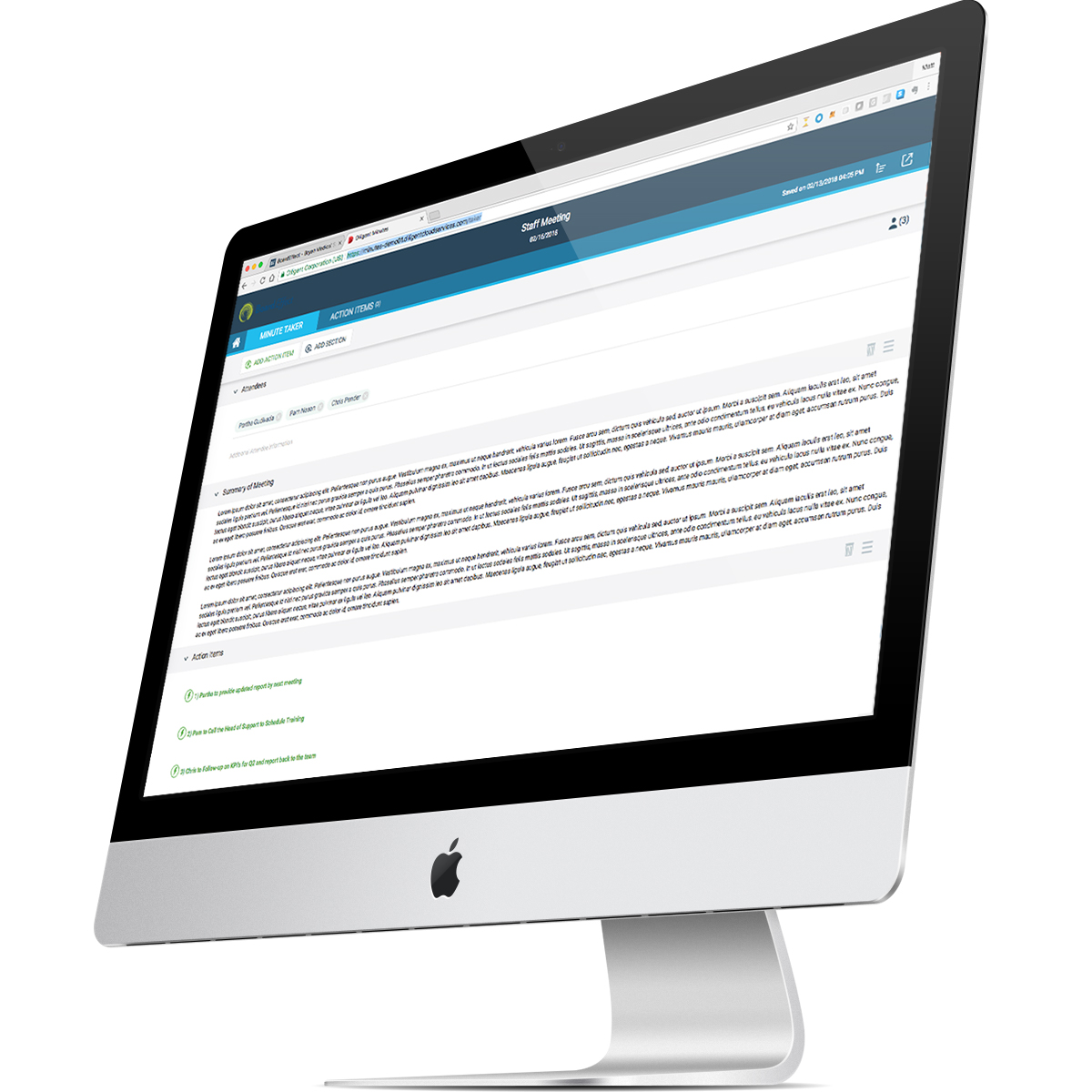 REQUEST A DEMONSTRATION
We're looking forward to talking with you!  Please fill out the form below and a representative will be in touch shortly