Healthcare governance is complex
... but the right tools can make it less complicated.
Healthcare executives and trustees have long relied on BoardEffect to improve board management and streamline secure communications. BoardEffect's client base is comprised of healthcare organizations with small local hospitals with basic board structures.
By putting compliance, reporting, strategic planning, meeting management and more in one secure place, BoardEffect streamlines governance. Backed by over a decade of experience, our board portal solution empowers healthcare organizations to better manage board operations while providing cost-effective scales to accommodate the mergers, acquisitions and evolving requirements of the future.
With BoardEffect, your healthcare organization can:
Enhance efficiency for board and staff
Provide security and control for important content
Ensure board member engagement
Document all governance activity
Demonstrate a commitment to governance best practice
Data Security and Built-In HIPAA Compliance Maintenance
BoardEffect's board portal software goes beyond the required controls for HIPAA compliance, such as implementing data encryption, allowing healthcare organizations to align the platform with their unique technical, legal and regulatory requirements. BoardEffect even signs Business Associate Agreements required by HIPAA, setting itself apart from other board portal providers.
Features that Feel Familiar from Day One
We know that board members and administrators are busy, which is why we made BoardEffect easy to use for:
• Curating and sharing the latest data
• Staying up to speed before and between meetings
• Securely collaborating in committees and workrooms
• Administering polls, surveys, voting and more
The smartphone- and tablet-compatible dashboard works like popular online apps. Additionally, personalized onboarding and weekly webinars help users get up to speed quickly—for maximum usage and ROI.
As the only board portal platform built on API infrastructure, BoardEffect integrates with other mission-critical systems, so board activities easily connect with recruitment, strategic planning and more.
Our commitment to state-of-the-art security means you can feel confident that medical information and other sensitive data is protected, while essential information is readily available for audits and reporting.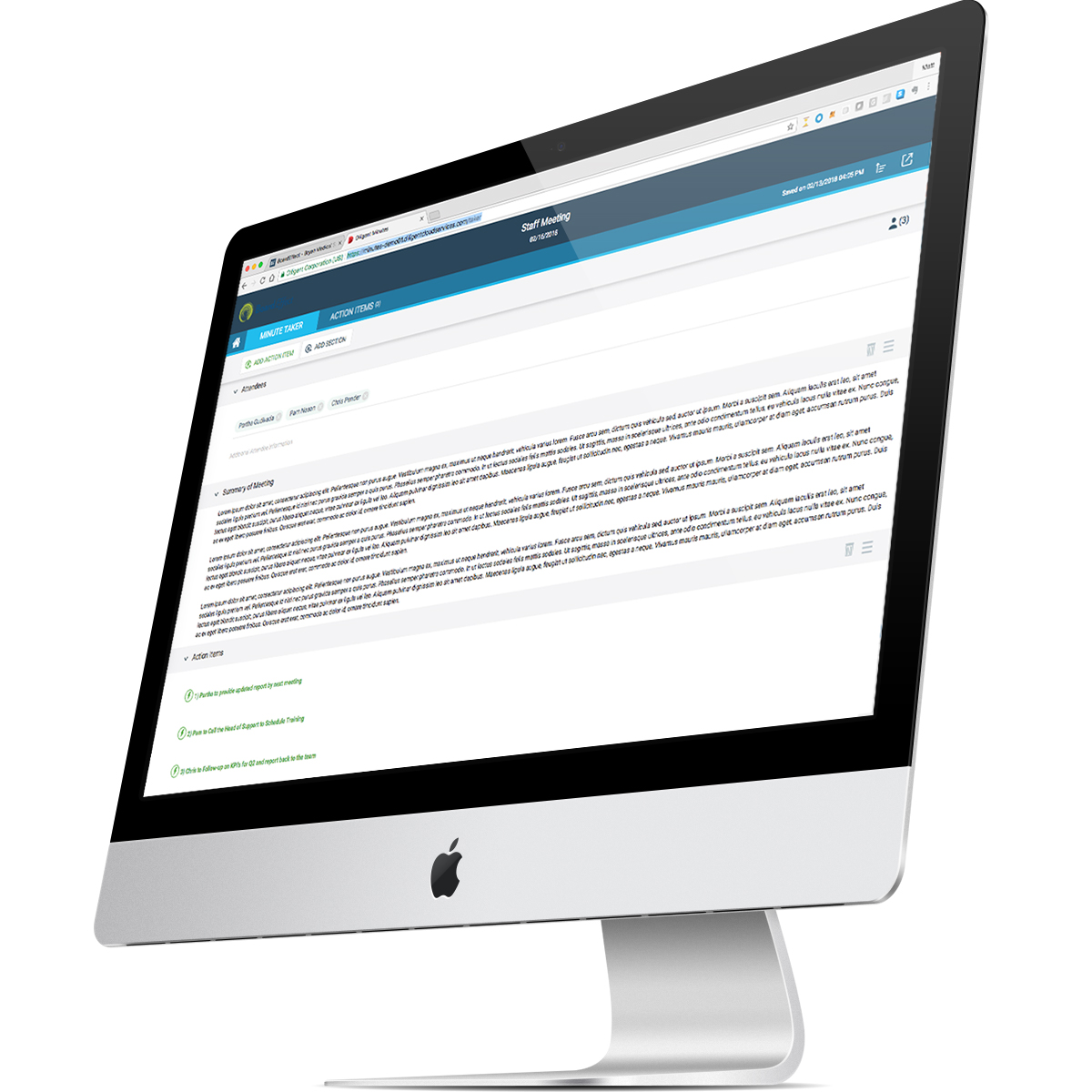 Exclusively for BoardEffect Healthcare Customers:
Streamline governance technology beyond board books:

Minutes: Integrated minute taking and action management for BoardEffect. Minutes enables you to take meeting minutes more efficiently and securely, and design action items easily.
Messenger: The safer, smarter way to communicate with your board. Messenger is a one-stop-shop for document sharing and secure communications.

HIPAA compliance: BoardEffect adheres to rigorous requirements for safeguarding data compliance with the Health Insurance Portability and Accountability Act (HIPAA) and HITECH. BoardEffect's HIPAA compliance goes well beyond mere technical controls, it invokes a series of safeguards and policies
New healthcare resources: We partnered with Gallagher GovernWell to provide a robust set of healthcare resources with governance best practices.
REQUEST A DEMONSTRATION
We're looking forward to talking with you!  Please fill out the form below and a representative will be in touch shortly