Nonprofit governance is complex
... but the right tools can make it less complicated.
BoardEffect makes governance easy for board members and administrators.
With over a decade of nonprofit and association experience in its DNA, BoardEffect, a Diligent company, is a board management platform designed for the work of efficient and collaborative boards, to enable effective leaders. Nonprofit, association and foundation executives and administrators have long relied on BoardEffect to improve board management and streamline secure communications.
Passionate about the work of boards, we understand that nonprofit, association and foundation boards operate in a series of demanding, overlapping cycles: a regularly scheduled meeting cycle, an annual operating cycle, and the cycle of longer term board development and engagement. Backed by over a decade of experience in governance, BoardEffect empowers nonprofits, associations and foundations to better manage board operations while providing cost-effective scales to accommodate constantly changing needs and trends.
With BoardEffect, your nonprofit, association or foundation can:
Enhance efficiency for board and staff
Provide security and control for important content
Ensure board member engagement
Document all governance activity
Demonstrate a commitment to governance best practices
Enhance Governance in Real-Time with a Nonprofit Board Portal
With BoardEffect, board members can enjoy on-the-go communication and collaboration that maximizes their time, contributions and experience within their organizations.
We have tailored our product to the specific needs of nonprofit, foundation and association governing bodies to streamline and improve your governance process. With the ability to make real-time updates and review board materials anytime, anywhere, and across all devices, board members value the ease-of-use that the BoardEffect platform affords.
A Feature-Rich, Easy-to-Use Platform for Board Members and Administrators
Online meeting books
Secure workrooms
Dynamic agenda management
Surveys and polls
Full annotation capabilities
Electronic signatures
Single sign-on integration
Task management
Calendar integration
Attendance tracking and RSVPs
Mobile apps with online access
User directories
Newsfeeds
BoardEffect's Nonprofit Board Portal is an Investment You Can Trust
We know that every dollar counts, which is why your ROI is at the center of everything we do. An investment in BoardEffect will deliver state-of-the-art security, 24/7/365 support and unparalleled reporting capabilities, and a platform that scales for your changing needs.
As the only board portal platform built on API infrastructure, BoardEffect integrates with other mission-critical systems, so board activities easily connect with fundraising, recruitment, strategic planning and more.
Our commitment to state-of-the-art security means you can feel confident that your nonprofit's information and other sensitive data is protected, while essential information is readily available for audits and reporting.
Exclusively for BoardEffect Nonprofit, Association and Foundation Customers:
Mitigate the risk of data breaches and collaborate securely:

Minutes: Meeting Efficiency – Minutes enables you to take meeting minutes more efficiently and securely, and to design action items easily.
Messenger: Secure Communication – Messenger is a secure communication tool that's quick to install and easy to learn.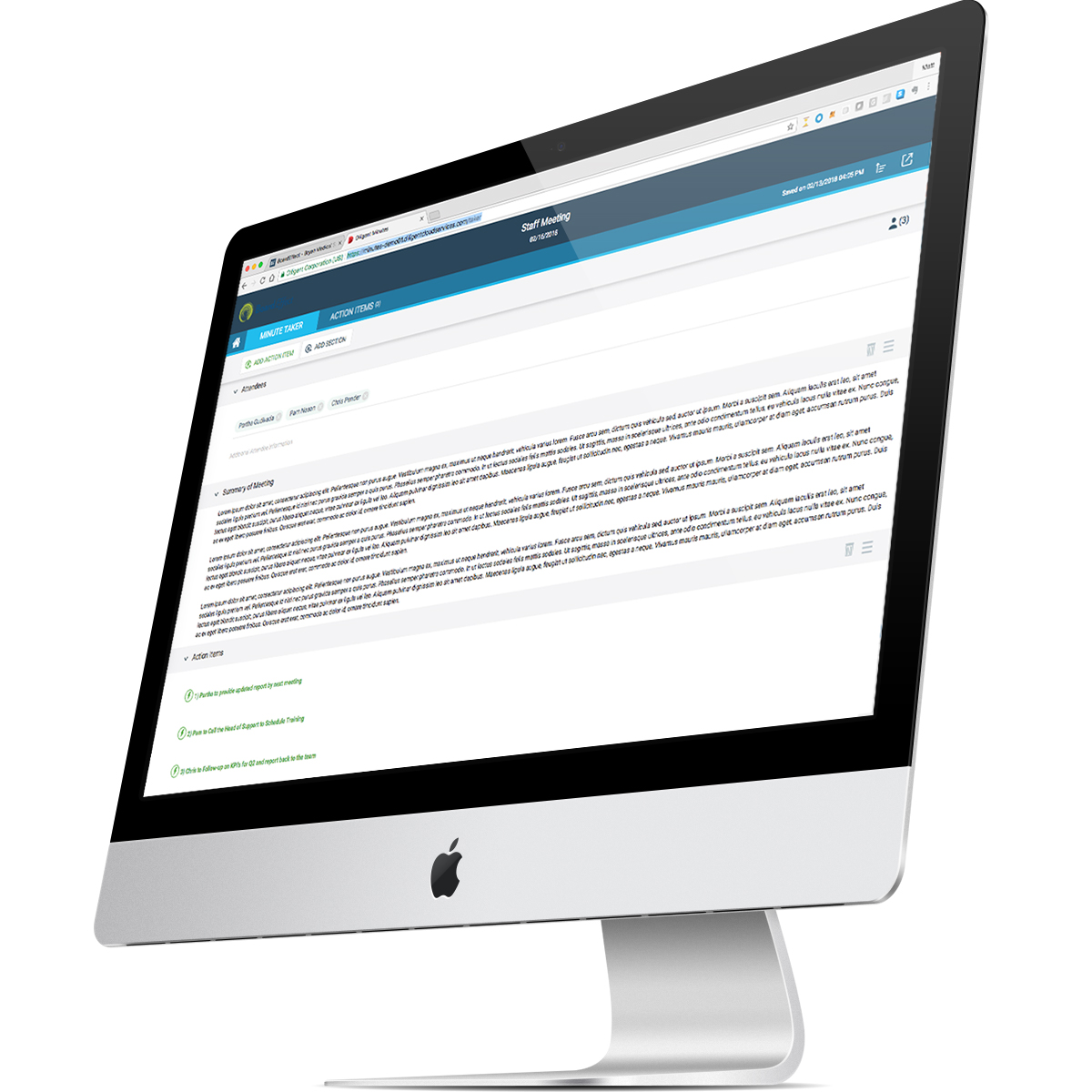 We have been using BoardEffect since 2015 and managing board materials and meetings continue to get easier and easier. The one stop shop for all board and committee meeting minutes and materials has made my life so much easier.

Heather Pfaltzgraff, Director of Administration | YMCA of Greater Cincinnati 
REQUEST A DEMONSTRATION
We're looking forward to talking with you!  Please fill out the form below and a representative will be in touch shortly