Simplify Governance for Nonprofit Boards with BoardEffect
Nonprofit governance can be complex, time-consuming, and unorganized but the right tools can make it efficient and less complicated. With decades of nonprofit and association experience, BoardEffect is a board management platform designed for the work of efficient and collaborative boards, to enable effective governance.
BoardEffect makes governance easy for nonprofits.
Enhance efficiency for board and staff
Provide security and control access to important content
Improve board member engagement
Document governance activity
Demonstrate a commitment to governance best practices
Modern Governance Platform that Fuels Nonprofit Organizations
Customized to address specific needs of nonprofit, foundation, and association governing bodies to streamline and improve your governance process. With the ability to make real-time updates and review board materials anytime, anywhere, and across all devices, board members value the ease-of-use that the BoardEffect platform affords.
With over 3,500 customers, 200,000 users globally, 40,000+ Boards & Committees and a 96% customer retention rate, BoardEffect is the modern governance leader that puts customers first.
Why BoardEffect is Preferred Solution
On-the-go communication and collaboration to maximize efficiency
24/7/365 support and in-platform Knowledge Base
Platform that scales for changing needs of nonprofit organizations with value-based pricing
State-of-the-art security ensures confidential information and other sensitive data is protected
A Feature-Rich, Easy-to-Use Platform for Board Members and Administrators
Online meeting books
Secure collaboration for boards & committees
Dynamic meeting material management
Meeting Book annotation, survey and polling capabilities
Digital approvals with certified signatures
Calendar integration, attendance tracking, RSVPs
Mobile apps with offline Meeting Book access
Boost Secure Collaboration by adding Minutes and Messenger Modules
Minutes: Meeting Efficiency – Minutes enable you to take meeting minutes more efficiently and securely, and to assign meeting take-away items easily
Messenger: Secure Communication – Messenger is a secure communication tool that's quick and easy to learn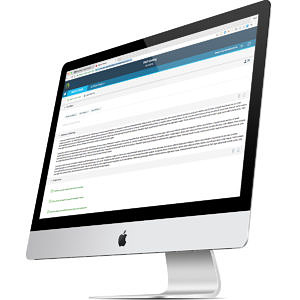 I didn't realize how much of an impact the easy delivery of board materials would have… We are a nonprofit company and we liked that BoardEffect understands the needs of nonprofit organizations. That, and the fact that BoardEffect is fairly priced, really appealed to us… It's fantastic to get service right away from a live person when I have questions and the helpdesk staff is helpful, knowledgeable and totally client-friendly.

Joann Cragoe 

Executive Assistant to the President, American Public Media
REQUEST A DEMONSTRATION
We're looking forward to talking with you!  Please fill out the form below and a representative will be in touch shortly