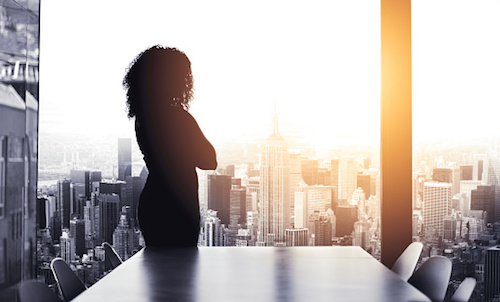 Nonprofit Embezzlement Cases: Examples to Learn From
It's hard to imagine that millions or billions of dollars could go missing — unnoticed by anyone. Yet nonprofit embezzlement cases prove that all nonprofits are at risk of this type of crime. 
Is your board familiar with the kinds of embezzlement schemes that could happen? Are you confident that your internal controls are adequate? If anyone reports red flags of embezzlement, do you have a plan of action for investigating it? These questions and others make great topics for your nonprofit board agenda.  
While you may be convinced your nonprofit has adequate internal controls in place, be aware that new types of embezzlement schemes could emerge at any time. It's worthwhile for your board to discuss top nonprofit embezzlement cases of the past and recent cases to learn how to avoid similar situations at your organization. 
We're providing eight examples of nonprofit embezzlement cases to spark dialogue at your next board meeting. 
What Does the Research on Nonprofit Embezzlement Cases Say?
It's essential to keep the risk of nonprofit embezzlement on your board's radar. One way to open your board's eyes to the risks of embezzlement is to share the research around nonprofit embezzlement cases. Overall, nonprofit organizations implement far lower internal controls than for-profit organizations.  
According to the most recent update to Report to the Nations, the top three causes of nonprofit embezzlement are a lack of internal controls, lack of oversight of existing internal controls, and overrides of existing internal controls. 
The report also showed the following: 
40% of for-profit and governmental organizations conduct surprise audits as compared with 21% of nonprofits

43% of for-profit and governmental organizations perform formal fraud risk assessments as compared with 24% of nonprofit organizations

68% of for-profit and governmental organizations instituted a review of internal controls by management as compared with 44% of nonprofits

76% of for-profit and governmental organizations created an internal audit department as compared with 57% of nonprofits

 
These statistics demonstrate that nonprofits could be doing more to prevent embezzlement. A good first step is to bring examples of embezzlement cases into the boardroom and discuss them openly. 
8 Examples of Nonprofit Embezzlement Cases
No one could forget the Enron scandal, where one of the largest embezzlement cases in the world resulted in $11 billion in losses due to corporate abuse and accounting fraud. Shareholders lost $74 billion of their money. While this is an example of a top corporate embezzlement case, it stands as a notable lesson for nonprofits that embezzlement schemes have the potential to loom large and stand long without detection.  
Let's look at eight nonprofit embezzlement cases to understand better the types of issues nonprofit boards are facing.  
1. Arts Center Scheme
An arts center lost $1.48 million over five years in a scheme by a low-level accounts receivable employee. The employee created fake companies, assigned vendor numbers to them, and then submitted invoices for work never performed.
2. National Charitable Organization Fraud
Despite enjoying an attractive salary and benefits package that totaled over $460,000, a CEO of a large charitable organization embezzled $1.2 million of the nonprofit's funds. He was convicted of 71 counts of fraud, conspiracy, tax evasion, and money laundering. A shocking investigation revealed that he had spent the money to support a lavish lifestyle and to impress a teenage mistress.
3. Washington, D.C., Charity Fraud
A nonprofit lost $500,000 when it was discovered that its former chief financial officer wrote fraudulent checks to herself and forged her supervisor's signature on them. Her crime was uncovered when she resigned from her position, and the new CFO discovered the missing checks.
4. Embezzlement of a Nonprofit that Supports Children and Families
The interim director and director of political affairs embezzled over $60,000 from this nonprofit that supports children and families. The employee made 83 personal transactions using the nonprofit's credit card.
5. Charter School Embezzlement
A former senior advisor to a former United States president allegedly embezzled over $200,000 from a charter school network. The nonprofit consists of a network of charter schools the senior advisor founded in 2005. The man is being charged with wire fraud, money laundering, and making a false statement to a bank. This is a good case for nonprofit boards to monitor as it's ongoing.
6. Two Different Nonprofits Victimized bys of Embezzlement by the Same Woman
An employee embezzled $1.4 million from a nonprofit. The woman made over 350 unauthorized wire transfers and issued over 250 checks to herself, her husband, and several of her creditors. She was arrested and placed on a pretrial release with the condition that she refrain from illegal activities.  However, that didn't deter her. She used a different name to secure employment with a different nonprofit and failed to disclose her prior indictment. She stole $57,000 from the second nonprofit during her pretrial release period.
7. Labor Union Embezzlement
Labor unions fall under nonprofit status, and they're also at risk of embezzlement. A benefits manager stole over $42 million from the union's bank accounts for personal use. While the woman enjoyed a lavish lifestyle, travel on private jets, and expensive jewelry, workers discovered their retirement accounts were empty, leaving them without income for retirement.
8. Medical Research Association Embezzlement
An administrative assistant working at this nonprofit admitted to embezzling over $5.1 million in a scheme that went unnoticed for eight years. The employee had access to critical financial systems, and she created fake invoices in the names of legitimate groups. She approved the invoices for payment, and when the checks were ready, she cashed them herself.
While many of these schemes have been successful in the past, your board should be on alert for emerging technology-related embezzlement schemes such as these: 
IT personnel who electronically skim small amounts off sales and transfer the funds into their own accounts. 

 

IT personnel who insert logic bomb codes into nonprofit computer systems to automatically transfer money into their own accounts at regular intervals. 

 

IT personnel who insert trojan horse programs into your nonprofit's computer system, enabling it to transfer money to themselves. 
Ultimately, today's nonprofit boards must take a diligent, proactive approach to prevent embezzlement. Quality auditing is critical. However, be aware that the auditor's role is to detect weak internal controls. Your nonprofit board is responsible for implementing internal controls to prevent becoming an example of nonprofit embezzlement that harms your nonprofit's reputation. 
To learn more about the Ins and Outs of Internal Controls for Nonprofits, check out the BoardEffect blog.