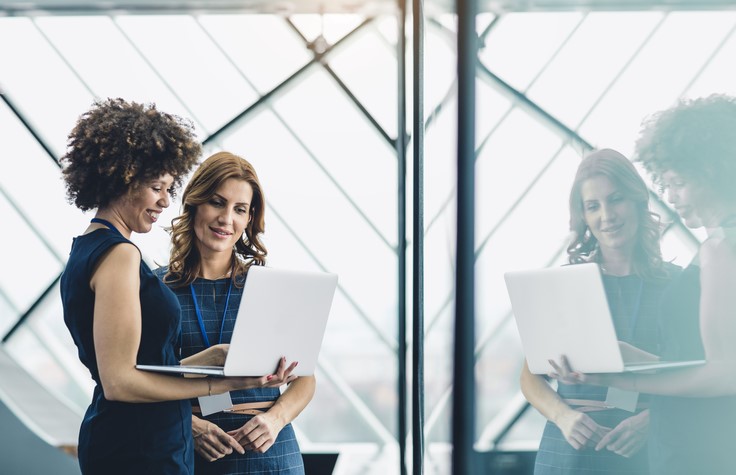 Sample of a Board Resolution
At times, boards of directors or shareholders may act on behalf of a corporation. Board resolutions serve as a formal, legal record of certain important decisions. In addition, certain board resolutions serve as proof of compliance. In a legal sense, board resolutions are treated as board decisions that are legally binding.
It's not necessary for boards to submit board resolutions or certifications to any government agency, regulatory body or other authority, unless a legal authority requests them or subpoenas them. Resolutions mostly present a way for boards to protect themselves from liability if their decisions or actions come into question. Shareholders may also occasionally request to see board resolutions to learn about the actions and decisions that the board took on their behalf.
What is a Board Resolution?
A board resolution serves as a legal record and offers a formal way for boards to document in writing a decision that the board of directors made. Boards should keep resolutions and certifications with their official books or meeting minutes. Making a regular practice of board resolutions is a sign of good governance. A board resolution sample or template can be extremely helpful in writing a board resolution.
The Board's Role in Passing Resolutions
Boards are responsible for making major decisions on critical company issues and establishing policies for management. In addition, they're responsible for setting corporate goals and objectives and ensuring that they're aligned with the corporate mission. Among other duties, boards support executives and their duties and ensure that the company is managing their resources well enough to support all departments and operations.
The whole board is accountable and liable for the board's actions and decisions. Under certain circumstances, individual directors can also be held personally liable if they aren't diligent in their duties. Resolutions provide proof that the board is fulfilling its duties in an efficient, responsible manner.
Reasons for Board Resolutions
There is an infinite number of reasons that boards may choose to document their decisions or actions with an official resolution. Essentially, any situation where they desire to protect themselves if anyone should question their attention to important matters is a reason to write up and pass a board resolution.
The following list comprises some of the more common reasons that boards often write up and pass resolutions:
When extending a loan to another business
When voting an officer onto the board
When appointing a new board director
When the board hires executive employees
When the company wants to sell new shares of the corporation
When the company wants to file a new patent or to purchase an existing patent
When the board wants to increase the amount of a dividend distribution
When the company acquires another business
When the company wants to purchase real estate
When opening a financial account
When conducting business on behalf of the board
Writing a Sample Board Resolution
You may be surprised to learn that a board resolution should be simple and concise. As demonstrated in the board resolution template sample that follows, a board resolution merely describes the action that the board agreed to take and shows the date of the action and names the parties to the resolution.
The language of the resolution may be formal or informal.
SAMPLE BOARD RESOLUTION for Board of Directors
Whereas, The Aviation Center Inc. shall continue to operate and provide services to its community;
Whereas, the authority to contract with funding sources shall be needed in order for The Aviation Center Inc. to continue its operation;
Now, therefore, be it resolved that the Board of Directors of The Aviation Center Inc. hereby authorizes
Samuel Schneider, Board President, to act on behalf on The Aviation Center Inc. in entering into an agreement with the City of Chicago; and to sign for and perform any and all responsibilities in relation to such agreement.
Approved:          March 4, 2018                               Location:         4200 Lake Shore Drive, Chicago
____________________________________                ____________________________________
Samuel Schneider                                                                        Jill McMann
President, Board of Directors                                          Member, Board of Directors
____________________________________                ____________________________________
Henry Adams                                                                      Sarah Holden
Member, Board of Directors                                             Member, Board of Directors
Another sample board resolution could be worded something like the following:
We do hereby consent to adopt the following as if it was adopted at a regularly called meeting of the board of directors of The Aviation Center Inc. corporation. In accordance with state law and the bylaws of this corporation, by unanimous consent, the board of directors decided that:
The Board President shall act on behalf of the board in entering into an agreement with the city of Chicago and may sign and perform all responsibilities in relation to such agreement.
Writing a Certified Board Resolution
A certified board resolution is very similar to a basic board resolution. In addition to describing a decision or action that the board wants to take and giving authority to a group or person, a certified board resolution provides proof that the resolution was verified by the board secretary and was approved by the board's president.
A board resolution sample follows:
CERTIFICATION BOARD RESOLUTION SAMPLE
I, the undersigned, do hereby certify:
That I am the duly elected and acting Secretary of The Aviation Center Inc.; and
That the foregoing constitutes a Resolution of the Board of said corporation, as duly adopted at a meeting of the Board of Directors thereof, held on the 1st day of March, 2018.
IN WITNESS WHEREOF, I have hereunto subscribed by name and affixed the seal of said corporation, this 4th day of March, 2018.
_______________________________
Madeline Jones
Corporate Secretary,
The Aviation Center, Inc.
A certified board resolution should have the imprint of the corporate seal affixed to the document.
Board management software is a valuable tool that boards can use to collaborate and communicate securely on board resolutions during board meetings or remotely when necessary. Sometimes boards need to act fast on matters that require board resolutions and it's not possible for the board to assemble in person in a timely manner. Board management software by BoardEffect assists board directors in getting the proper approvals quickly and efficiently, so that important business can take place.
In addition, BoardEffect's platform provides unlimited cloud-based storage for board resolutions, making them easy to access at any time.
With so much business taking place remotely, boards shouldn't be without a secure platform like BoardEffect to conduct all aspects of board business.