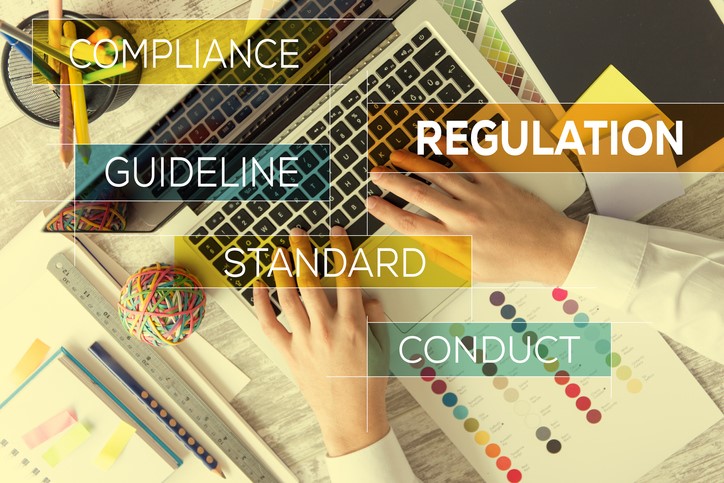 Nonprofit Laws Checklist for Board Members
For-profit and nonprofit corporations were designed with different purposes in mind. While both types of organizations are considered corporations, each type of organization is bound by nonprofit regulations at different levels of government. Both types of entities must file a statement of corporate purpose with the Secretary of State and pay a fee, create articles of incorporation, hold regular meetings, and comply with various other obligations to achieve and maintain the proper legal status.
As their name suggests, nonprofit organizations may not exist to generate a profit. In addition, a nonprofit organization may not personally benefit any individual. For-profit corporations exist for the benefit of shareholders and, to some extent, the public. Unlike their for-profit counterparts, nonprofit organizations cannot allocate income to shareholders without risking their nonprofit status.
This is not to say that nonprofit organizations can't invest money or maintain excess funds. It just means that they must use their funds for the purpose of paying reasonable salaries and expenses and to support the activities of the corporation. Basic salaries aren't considered personal benefits because they're necessary for the operation of the nonprofit. Nonprofits are also allowed to charge a fee for their products and services. A salary that is unwarranted or one that is extraordinarily high raises a red flag about whether a nonprofit truly deserves nonprofit status.
Basic Legal Information About Nonprofit Organizations
The classification for nonprofit organizations encompasses a broad list of definitions. Common terms you may hear include charities, nonprofits, non-governmental organizations, private voluntary organizations and civil society organizations. Typically, nonprofits must exist exclusively for a religious, charitable, scientific, public safety, literary or educational purpose. Examples of qualified nonprofits are churches, homeless services, charities, political associations, college organizations, sports leagues, colleges and universities, hospitals, political groups, museums and public television stations.
Nonprofit regulations require that the Internal Revenue Service (IRS) must approve all nonprofit organizations for tax-exempt purposes except churches.
The primary laws for nonprofit organizations rest with the states, although nonprofit founders should also be aware of any federal or local laws by which the nonprofit must abide.
The purpose of nonprofit organizations is to conduct business for the benefit of the general public without regard for shareholders or profitability. Perhaps the major benefit for qualified nonprofits is that they are exempt from paying income taxes.
Nonprofit regulations allow citizens who make donations to nonprofit organizations to deduct them on their annual tax returns.
Checklist for Nonprofit Laws for Board Members
In the beginning, there is lots of work for board members to do in setting up a nonprofit organization. Nonprofit board members should also be aware that it's their responsibility to ensure that the organization continually complies with all nonprofit regulations and any changes to them. Here's a checklist of actions for all budding nonprofit organizations:
 Make sure all board directors are familiar with local, state and federal nonprofit laws.
 Make sure your organization fits the legal definition of a tax-exempt, nonprofit organization.
 Make sure that your nonprofit is acquainted with and uses the proper 990 form.
Gather and submit all the proper founding documents, including the Articles of Incorporation, bylaws, and statement of purpose or mission.
Develop basic policies for conflict of interest, whistleblower, acceptance of gifts, and retention and destruction of documents.
Make sure the board understands its fiduciary duties and legal liabilities.
Purchase a Director and Officers Insurance policy to protect board directors from liability issues.
Identify a source for legal consultations.
 Evaluate whether employee salaries are reasonable for the job and necessary for operational support.
The Importance of Understanding Nonprofit Laws
Being a founder or board director of a nonprofit organization brings with it many important responsibilities. While founders and directors may have the best intentions, sometimes they make mistakes. Even when mistakes are unintentional, board directors may be held accountable and liable.
The most important consideration that board directors should be aware of regarding nonprofit laws is that they have fiduciary duties, including the Duty of Care, the Duty of Loyalty and the Duty of Obedience.
Duty of Care means that board members should carry out their duties and make decisions on behalf of the organization in the same way that any reasonable and prudent person would.
Duty of Loyalty means that board directors should place the interests of the organization above their own.
Duty of Obedience means that the board of directors must run the organization according to its mission (and its position structure) and remain in compliance with the law.
These are legal responsibilities and board directors can be held legally liable if they act in a negligent manner. This is the most important reason for board directors to purchase Directors and Officers insurance at their earliest opportunity.
Updated Research Report on Nonprofit Laws: Board Rules and Regulations
BoardEffect published a research report titled "U.S. Laws Governing Nonprofit Boards and Electronic Voting" in 2012. Our intent was to demonstrate that board portal technology could manage board voting procedures without risking compliance. Much to our pleasure, we received feedback from our treasured clients that they found the piece useful as a reference guide.
The demand for this information continues, so we've updated and expanded the report to include additional information on numerous related questions. The 2016 version is called: "Nonprofit Laws: Board Rules and Regulations." The newer version addresses such topics as the quorum, term limits, conflict of interest and much more.
This guide wasn't designed to be read cover to cover. It was designed as a handy, quick reference that encompasses 13 topic areas. It's a state-specific guide in which nonprofit boards can find information on a broader perspective about the range of nonprofit regulations across all 50 states, complete with a color-coded map that depicts the laws across the national landscape. Nonprofit board members who want to compare nonprofit information for their state with a range of other states will find handy pie charts that break down the information by percentage. The guide also provides many summaries of nonprofit laws, complete with links to the actual legal codes.
We hope that this guide gives board professionals the exact information about nonprofit regulations they're looking for in an easy-to-navigate format, so they can better focus on the complex environment of managing their nonprofits.