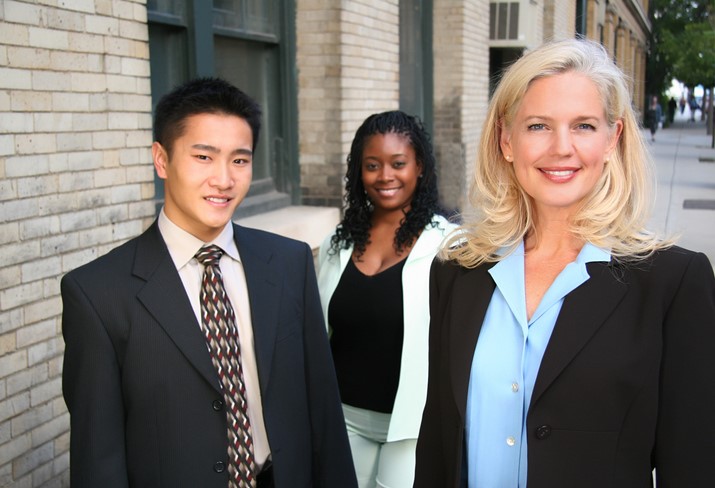 What Do Company Secretaries Do for Nonprofit Organizations?
Company secretaries perform a wide variety of important duties. For some nonprofit organizations, the question is more of "What don't company secretaries do for nonprofit organizations?" Nonprofits generally assign their company secretaries many of the same basic duties and responsibilities. Beyond that, each organization assigns duties to the company secretary according to the needs of the nonprofit.
The nonprofit's bylaws outline the exact duties that company secretaries are supposed to perform. These duties of the position may change periodically as determined by the nonprofits board of directors. Typically, the role is shaped according to the structure and needs of the organization.
The company secretary is one of the primary "go-to" people when a board director or other individual has questions about almost anything. For this reason, good communication skills are a must for company secretaries. Company secretaries also spend much of their time managing records. They need to know what to keep, how long to keep records, and where to store them securely.
In answering the question, "What do secretaries do?" it's fair to say that most company secretaries are dedicated individuals who go above and beyond the call of duty for their boards.
Typical Matters that Company Secretaries for Nonprofit Organizations Handle
Company secretaries serve as the liaison between the board, management, and members. They're required to know and follow the laws for nonprofit organizations. Part of this duty includes giving proper notice of meetings and distributing meeting materials in a timely manner. Board directors should expect to have meeting materials far enough in advance that they can review them, request corrections to any errors, and prepare questions and comment for the upcoming meeting.
Company secretaries should be knowledgeable about the organization's records and related materials. They should be able to provide advice and resources to the board on governance and other relevant topics such as governance matters that were debated during a board meeting or a new amendment to the state nonprofit laws that affects the organization.
Company secretaries rely on the bylaws and state and federal regulations to carry out the strict requirements for prior notice of meetings. Prior notice is generally required when the board is making big decisions like amending the bylaws. Secretaries schedule regular and special board meetings. They should ensure that the board meets as often as they need to in addition to meeting the minimum requirements for board meetings as stated in the bylaws.
Company secretaries that fail in their legal duties can cause serious problems for the rest of the board.
Minutes of Meetings
Meeting minutes are a legal requirement that stands as the official record of board meetings. They stand as important organizational documents for nonprofits as well. The minutes provide the chronology of key discussions and decisions such as board actions, board elections, and other reports from committees and staff.
State and federal agencies, including the IRS, or courts of law may request copies of the meeting minutes for legal purposes or if someone elections to challenge the validity of the nonprofit's actions or positions. Company secretaries should be well-equipped and prepared to record accurate meeting minutes and be sensitive about special or confidential information that board directors discuss during meetings.
Maintenance of Corporate Records
Company secretaries are the keeper of the nonprofit's records. In this duty, they're responsible for ensuring that records are accurate and that they meet all legal requirements including filing annual deadlines.
Most company secretaries find it helpful to have a calendar of important filing deadlines for the Secretary of State, the Attorney General, the IRS, and the state tax agency on file with automated notifications so they don't miss any important compliance requirements that would jeopardize their nonprofit status.
The company secretary is responsible to ensure that documents are updated and that they're safely stored in the office or using a secure, cloud-based solution like BoardEffect board management software solution. These documents must be easily accessible for review by the authorities or by board directors upon request. Documents that company secretaries should keep include the organization's articles of incorporation, updated copy of the bylaws, the nonprofit's exemption application, and the past three annual returns with the IRS.
Things for Nonprofit Organization's Company Secretaries to Be Aware Of
It's crucial for company secretaries to know, understand, and be prepared to give due diligence to their position as company secretary. Not knowing what their duties are or not performing their duties are not acceptable reasons for not doing their duties in the legal arena or under any other circumstances. The nonprofit can be held accountable for their actions and mistakes and in some cases, they can be held personally liable as well.
Company secretaries shouldn't record meeting minutes verbatim or as if they were a transcript. They are merely required to report the date, location, and time of the meeting, as well as who was present and the actions and decisions that the board made.
Company secretaries need to be especially careful about recording issues or statements in the minutes that are unclear or could be misunderstood. Discussions and actions that take place during executive sessions sometimes require a degree of confidentiality. In these circumstances, company secretaries are only required to report generally on the reason for the executive session and should avoid documenting exact details of sensitive information that could embarrass someone. It's important to remember that the public should have access to all copies of the meeting minutes. For this reason, company secretaries should have clarity about what they should and shouldn't be recording.
Boards will need to keep original copies of some documents including the original articles of incorporation and the bylaws. They should also have the ability to use a highly secure software solution like BoardEffect with unlimited cloud-based storage where they can store all documents on one secure platform.
Not only can company secretaries more easily store important documents, BoardEffect gives board directors the capability to access board director information using tablets and cell phones, making it convenient and easy for busy board directors on the go. BoardEffect is the modern solution for nonprofits to conduct board business.