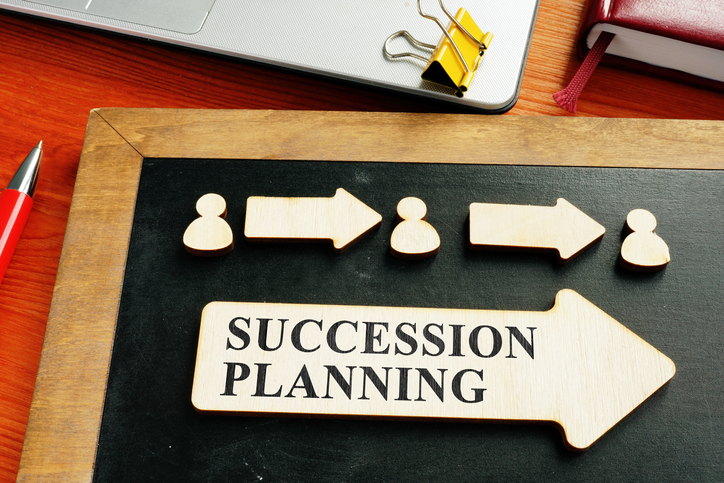 Must-Have Succession Planning Tools for Nonprofit Boards
The leaders you count on today may not be able to fulfill their duties tomorrow, and the right succession planning tools make the task of planning for successive leadership efficient and easy.
Continuous, strong leadership is a must-have for nonprofits. Regardless of what obstacles and challenges your board faces, your nonprofit's work must continue. Ensuring quality successive leadership requires a proactive approach to recruitment. When you think of succession planning, it's important to take stock of the talent your nonprofit currently has and be forward-thinking to ensure strong leadership as your nonprofit evolves and scales.
The right succession planning software will help you to create and execute succession plans with confidence.
Steps in Nonprofit Succession Planning
Your board could opt to delegate the task of succession planning to a committee or make it an activity for the entire board. Either way, a step-by-step plan is the key to meaningful succession planning.
We've outlined some strategic steps for your next succession planning meeting:
Start with your mission and vision statements. Take your nonprofit's values and culture into consideration as you begin the recruitment process.
Develop profiles of your board members and executive director. Map out their existing skillsets and identify gaps in their knowledge and experience. Assess the vacancies your board will address.
Look within your organization for individuals that either have the skills your nonprofit needs or who have the potential to step into a board or other leadership position. Employees and volunteers often make good board candidates. Individuals who are invested in your cause may be interested in serving in a different capacity. You won't be aware of that unless you ask them.
Take steps to prepare individuals for leadership roles. Consider the types of training and development that will take someone with good potential for leadership to the next level. Education, workshops, cross-training, and special projects offer good opportunities to help prepare individuals for succession planning.
Be forward-thinking. As your nonprofit makes progress, your leadership needs will also evolve. The skills that your nonprofit needs currently may be very different than what it will need in the future. Your strategic plan should give you an indication of the type of leaders you should be looking for.
Why does your board need succession planning tools? Succession planning tools take the guesswork and complexity out of filling your pipeline with quality leaders.
Why You Need the Right Succession Planning Tools
At any time, a leader could leave your organization by choice or by necessity. Imagine how much more confidence your board would have with a proactive succession plan in place and the right tools to put it into gear. The last thing your board needs is to be scrambling around at the last minute trying to hire a new executive director or fill multiple board seats when a leader makes an exit.
Boards make better decisions in recruiting when they can take the time to get the facts and vet candidates appropriately. Succession planning is a strategic way to prevent the problem of choosing leaders that are a bad fit. Succession planning software makes it possible to be proactive rather than reactive in filling spots with the candidates that are best suited for the job.
In a perfect world, your board will have plenty of time to develop candidate profiles and interview candidates for leadership positions. The reality is that they may only have weeks or months to get the job done. Time is usually of the essence in getting the best-qualified people appointed or hired and getting them up to speed quickly on the operational challenges and strategic plans for your nonprofit.
Your board chose its current leaders to meet the existing challenges at the time they joined your organization. As directors and executives leave the organization, it allows your board to bring in fresh talent. In light of the current focus on diverse boards, turnover gives you an opportunity to explore what female and minority candidates can offer to your board.
As you bring new leaders into your organization and indoctrinate them according to your nonprofit's culture and operations, you'll want to assess their performance every step of the way. Your board can then use the results to make informed decisions about setting up a plan for enhancing their skills and continuing their education.
The right succession planning software does much more than help in succession planning, it's just one part of a complete board management system.
How to Choose the Right Tools for Succession Planning
Succession planning software leverages automation to manage a lot of the simple, repetitive tasks that consume your board's valuable time.
We've come up with a handy list of things to consider as you explore your options for succession planning software.
Is the succession planning software part of a holistic board management software program?
Is the board management system secure and does it meet NIST standards for security?
Does the platform offer automatic scheduling for tasks, activities, and meetings?
Does the software have the capability to create customized profiles of board members and executives?
Does the software have the capability of adding a resource library that stands as a repository for board education materials?
Can you use the board management system to send out surveys to poll board members and board candidates on various topics?
Does the platform have the capability of granular permissions where the board administrator can allow or disallow permissions for various board management system features?
Does the software provide an intuitive mobile experience for users?
Does the system offer meeting minutes software?
Does the software have the capability of an electronic voting tool?
To be effective, succession planning for nonprofit boards has to be an ongoing process. A quality board management system by BoardEffect checks all the boxes for succession planning tools and everything else your board needs to function effectively. While you're at it, why not check out this informative Board Succession Planning Toolkit for everything your board needs to build and update your pipeline of interested and qualified director and executive leadership candidates.