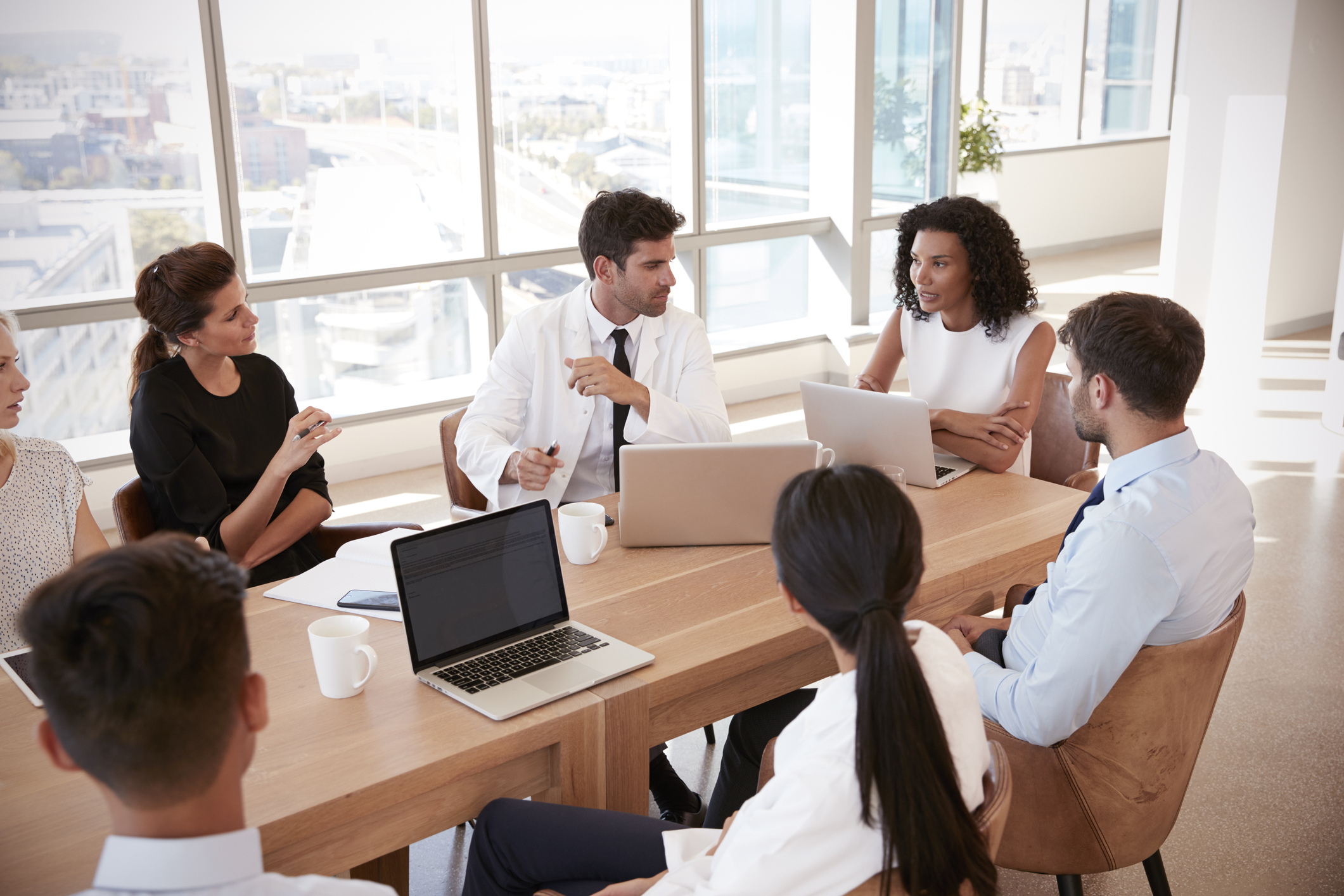 How to Improve Governance for Your Hospital Board
Improving hospital governance is an issue that has come to the forefront in recent years because many who work in the field believe that clinical governance has taken a back seat to other important managerial issues like policy changes, setting target measures and performance.
Hospital governance encompasses many different areas, including audit, education, compliance, regulation, security and education. Addressing governance must include taking a holistic perspective, and as such must incorporate all of these processes. Good governance anticipates problems and develops processes to arrive at solutions in a timely manner.
Ultimately, clinical governance infuses traditional medical values back into the system and aims to bring the field of healthcare back to a state of sustainable quality of care.
Hospitals Have a Long Legacy of Good Governance
Unlike other industries, hospitals have a long legacy of good governance. Dating back to the ancient Greeks, doctors and hospitals based good governance on the values of quality healthcare. The premise of quality healthcare was to treat people as individuals and to make sure that everyone was entitled to medical treatment. The UK's National Health Service continues to hold hospitals to this standard today.
What Does Good Governance for Hospitals Look Like?
Liam Donaldson was the first one to come up with the idea of clinical governance, although some health professionals believe that his perspective is too general and doesn't factor in the interdependence of all governance processes.
Another attempt to clarify clinical governance was "A First Class Service: Quality in the New NHS." This document defined clinical governance as being the structure that NHS organizations would be measured against and held accountable for toward the goal of continual improvement of quality care. The definition adds that hospitals are also responsible for maintaining high standards of care. To do that, they need to create an environment of clinical excellence, where healthcare flourishes.
The Integrated Governance Handbook of 2006 includes the latest, and most accepted, definition of governance, which is, "Systems, processes and behaviors by which trusts lead, direct and control their functions in order to achieve organizational objectives, safety and quality of service and in which they relate to patients and caregivers, the wider community, and patient organizations." The Integrated Governance Handbook of 2016 updates the 10 years of progress since the publication of the 2006 Handbook.
According to the NHS, good governance designates clear lines of responsibility and requires a commitment to implementing and maintaining high standards of healthcare. Hospitals must conduct objective, focused audits, and be openly accountable, which includes establishing high-quality risk management and assurance processes. Hospital staff must make a commitment to ongoing education and staff training and continually strive for improvement in systems and processes. Hospital boards of directors, along with management, must initiate change as data and evidence require it.
The Basics of Good Hospital Governance
The NHS has made its expectations for good hospital governance clear. Their communications indicate that they expect hospitals to consider their organizational purposes, intended healthcare outcomes, overall strategic direction and core objectives.
The NHS would also like to see managers who understand the hospital's culture and can effectively communicate it down the ladder. The NHS also recognizes the importance of aligning the hospital's culture with the organization's strategic planning.
A hospital's culture usually begins at the top managerial level and infiltrates every process, including managing employees and caring for patients. In general, organizations that align their culture with strategic planning perform better, and the same is true for hospitals.
Aligning Culture and Strategic Planning
It's always easier to plan for and evaluate concrete matters than it is to plan for abstract ideas like culture. Culture accounts for expectations for norms in social behavior. Yet, when we view social behavior on a large scale, as in a hospital setting, it's easier to see what the cultural expectations are and whether they're being met.
The executives and senior leadership of the hospital set the tone for the hospital's culture. Before attempting to align corporate culture with strategic planning, senior leadership will need to consider the maturity level of the organization and spend some time thinking through how their plans manifest under various test circumstances.
While board directors set the strategic planning goals for the hospital, the managers have a key responsibility for infusing the corporate culture through the rest of the organization. Their strengths and weaknesses play a role in how well they're able to communicate messages about positive culture, so it's vital that managers assess their own capabilities toward bringing culture and strategic planning together.
The hospital's process maturity also plays a role in aligning culture and strategic planning. Leaders need to assess the maturity level of the hospital and gauge what it will take to improve the maturity process, if needed. By better understanding the hospital's maturity level, leaders can gain a better understanding of the degree of issues that the hospital can handle. This is useful information in building or rebuilding a culture that closely relates to the strategic plan.
Managers will then need to establish priorities, recognize themes and form a process to modify the current culture. It might be enough to formulate a plan to modify culture, but why not give it a few tests based on potential real-life scenarios? Taking a mental dry run through some "what-if's" will help managers better understand whether their plans are realistic. If not, they can get back to the drawing board and test it again. Working toward a positive culture will create a workplace of happy employees who are eager to stay on long term and add to the hospital's success.
Final Thoughts on Hospital Board Governance
Hospital governance is complicated because it is so multifaceted and affects so many people. It's important to remember that governance processes are evolving and interdependent. This is even more prominent currently because of the drastic changes in health insurance. Since the influencing factors aren't steady, hospitals must be continually adaptive and must stand ready to respond to changing circumstances in the industry and in governance.
In the article, "Risk Management: Putting the Principles of Good Governance into Clinical Practice," author Richard Churchill cites the drivers and monitors of governance in hospitals, which include patient involvement, education and training, clinical audit, risk management, communication minutes and assurances. These are the metrics by which hospitals can and should be assessing their governance practices.