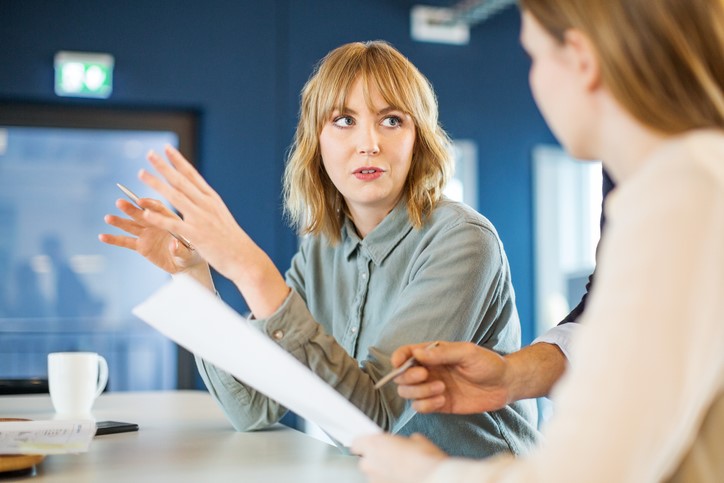 Board of Advisors Vs. Board of Directors
Regardless of the type of organization, businesses need a wide range of expertise to achieve their missions and remain sustainable. Having access to a full range of advice can help an organization grow and surpass its competitors and increase the value and reputation of the organization. In most cases, organizations are required to set up a formal board of directors who are liable for planning and oversight of the organization.
Before setting up an advisory board, boards should discuss the issue and come to a consensus on why they want to establish an advisory board and what they hope to accomplish with it. Your board may have a specific need such as marketing, cybersecurity, compliance, human resources, or industry expertise. It's important for boards to keep in mind the advisory board's purpose when creating it so they can structure the advisory board to get the most from its members.
There are many differences between advisory board members and board directors. The main difference is that an advisory board has no fiduciary responsibilities or liabilities. Not every board needs an advisory board. Before making that decision, it's important for boards to understand the role of a board of advisors vs. a board of directors.
The Uniqueness and Benefits of Advisory Boards
Advisory boards can be especially helpful for startup organizations and small organizations that have little resources to work with. There aren't any parameters for which types of organizations can create an advisory board. Boards have the liberty of expanding or decreasing the size of their advisory boards and add or remove people as they see fit. Advisory board directors can be recruited to serve only as they're needed, and they can be easily replaced.
An advisory board is an informal committee where the members are selected by the board or an executive team. The goal of an advisory board is to provide valuable assistance, advice, and expertise to the board. The board can take or discard their advice as they see fit.
Since advisory board members don't have any liability, they can more readily give guidance and advice. Ginger Silverman, a woman who has served on multiple boards for private, public, and nonprofit organizations, as well as advisory boards, states, "The level of tender and hands-on tactical advice is higher for me on the advisory board capacity." Noting her experience as a board director, Ginger says that her role on the board is more strategic and focused on a higher level. This is because shareholder value is a major consideration. By contrast, advice that comes from an advisory board tends to be more specific to new changes that are occurring and affecting operations. In her experience, advisory board members were active and participatory and there was always a free flow of information and discussion.
Having an advisory board listed on an organization's website and letterhead can also boost an organization's reputation and credibility with clients or investors. People who have the caliber to serve on an advisory board will also help to expand an organization's networking contacts.
As noted earlier, advisory board members don't have liability for their participation on an advisory board. By contrast, board directors have fiduciary duties, which are the most important duties they have because their level of responsibility is much higher.
Advisory board members are hand-selected and targeted for the expertise that they can bring to an organization. Advisory board members help to fill in gaps of knowledge. In addition, they can help the board break into new markets or industries. Advisory board members are strictly consultative in nature and they don't have any official voting rights on the board.
When selecting people to serve on an advisory board, the board should have trust in the individual's skill, their level of industry knowledge, and awareness of the company's needs. It's also important that they have an interest in the organization and are motivated to help it succeed. When making the choice about who should serve on an advisory board, boards should pass over candidates that are apt to give in to groupthink or only offer the advice that they believe will be received well by the board. They should be individual thinkers who also have enough time to do research before advisory board meetings and be able to deliver objective, accurate information.
Compensation for Advisory Board Members
In most cases, advisory board members are expected to serve without direct compensation. Advisory board members that get paid get lesser amounts than regular board directors. When advisory board members get compensation, it's usually in the form of equity interest in the company or through a small, yearly stipend. Advisory board members for nonprofit organizations usually serve without compensation. Typically, boards will reimburse advisory board members for travel, lodging, or other expenses that they incur during the course of their duties.
Differences in Duties for Board Directors
The primary role of board members is to strategize for organizational success and future sustainability. Of additional importance is that boards have the responsibility to hire, monitor, and fire the CEO or executive director. Boards also have the power to make alterations in the executive management team.
As the primary organizational leaders, board directors must always make it a priority to put the interests of the organization first. Boards have all the power and authority for decision-making. They also have all the responsibility for the organization. Board directors can be sued collectively or individually for not giving due diligence to their responsibilities or for neglecting their responsibilities.
Forming an advisory board shouldn't be considered a "one and done" activity. As organizations go through various stages and phases of development, they will have different needs. At least annually, boards should review the purpose of the advisory board and evaluate whether they still have the right individuals serving on their advisory boards so they can make adjustments accordingly. Forming an advisory board is just one way of many ways that boards can work toward fulfilling their duties responsibly.