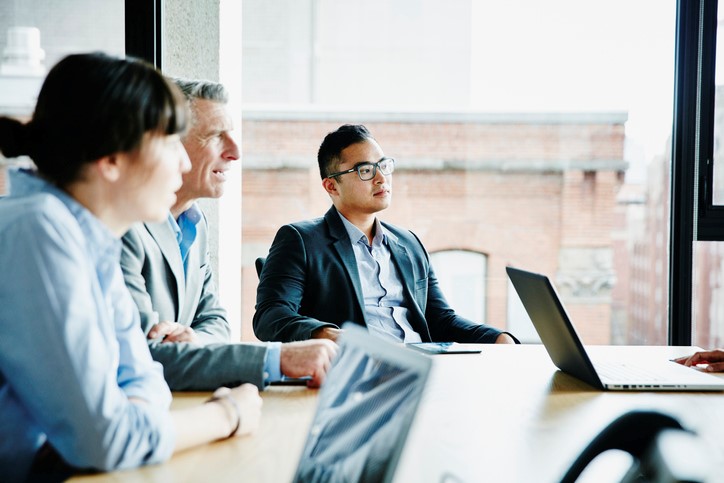 10 Basic Responsibilities of Board Members
All organizations are unique in their own right. Even so, every board of directors has some of the same basic fundamental responsibilities. Organizations may operate for profit or charity. They may be membership-based or non-membership based. Organizations may be new or long-standing. They may have a strong financial base or they may be a struggling start-up. These are the types of characteristics that determine the manner in which the board fulfills its responsibilities. The board's role also varies based on the organization's purpose and vision. As organizations grow and evolve, and the world they operate in grows and changes, the board is responsible for reviewing the changes and making adjustments that are in the best interests of the organization.
Regardless of an organization's health, type, or status, boards have the following 10 basic responsibilities:
Establish the organization's vision, mission, and purpose.
The organization's vision is the founding members' view of what they want the organization to be and what purpose it serves. The board is also responsible for writing a mission statement, which is what the organization intends to do to fulfill the vision. The board should consider the vision while doing its strategic planning to ensure that their planning continually aligns with the vision. Everyone who is directly or indirectly connected with the organization should be aware of the vision and the board plays a large role in that.
Hire, monitor, and evaluate the chief executive.
Boards have the task of identifying, recruiting, and appointing the most qualified individual they can find to serve as the chief executive. In addition, the board writes the chief executive's job description. Before conducting an executive search, the board needs to consider the organization's needs, strengths, and weaknesses in considering the skills and abilities that a leader can bring to help the organization move forward. The new leader should be clear on what the board expects for his or her first year of service.
Provide proper financial oversight.
Board directors work together to establish a budget and ensure that there are proper internal controls in place for incoming and outgoing funds. Even small companies and startups should have an audit committee and do an internal audit every year.
Ensure the organization has adequate resources.
Every organization needs resources and it's the board's responsibility to ensure that every part of the organization has adequate resources for the organization to meet its obligations and fulfill its mission. Boards need to carefully consider the best way to allocate money and other resources for the benefit of the organization and its stakeholders. Nonprofit board directors should expect to make regular donations to the organization and use their personal and professional network to advance the mission of the organization.
Create a strategic plan and ensure that it's followed.
Boards set goals and objectives according to a strategic plan so that they have a guide for how to meet the organization's goals and needs applicable to nonprofit board positions. A SWOT (strengths, weaknesses, opportunities, and threats) analysis is usually part of the strategic planning process. The strategic plan may be done every year or every few years. Strategic planning should account for short and long-term goals. Boards monitor progress on the goals based on reports received from management.
Ensure legal compliance and ethical integrity.
All organizations have to abide by rules and laws. Board directors have a fiduciary duty to ensure that their organization is in full compliance with its legal obligations. Board directors should behave in a truthful, ethical manner and thus, set an example for others. Legal compliance also entails setting up policies to establish acceptable behavior such as the Whistleblower policy, Code of Conduct, and Code of Ethics.
Manage resources responsibly.
Board directors are accountable to many individuals and groups. For this reason, boards need to ensure that they're protecting the organization's assets and managing them responsibly. Board directors have a legal duty to be transparent and accountable for their actions and inactions. Board directors are generally protected from liability for judgment errors as long as they act responsibly and in good faith and do proper due diligence when making decisions.
Recruit and orient new board members and assess board performance.
The board is responsible for recruiting, nominating and appointing new board directors that have the right mix of skills and abilities to help the organizations fulfill and advance its mission. Boards need to be as objective as they can be about their own performances. Most boards do a self-evaluation every year with the goal of identifying their weaknesses and forming a plan to improve the board's performance.
Enhance the organization's public standing.
Reputation is an important factor in an organization's functioning. The board serves as a link between the company and its stakeholders. Every interaction with stakeholders presents opportunities to share the organization's culture, mission, accomplishments, and goals. Stakeholders expect boards to be transparent and accountable. Organizations that operate openly and honestly enjoy the benefit of having a trusting relationship with their stakeholders. It's important for boards to have a designated spokesperson who can effectively articulate the organization's good work or answer to stakeholders in times of crisis.
Strengthen the organization's programs and services.
Boards decide which programs most exemplify the organization's mission. By factoring the organization's resources and demands, boards can make decisions about whether their current and proposed programs and services align with the organization's mission and purpose. When programs compete for funds and other support, boards have to make tough decisions about priorities.
Having a list of responsibilities is a great tool for boards to assess their own performances. A BoardEffect board management software program is another valuable tool for board directors. It streamlines the processes for creating meeting agendas and meeting minutes while cutting costs compared with compiling paper board books. The program also has a built-in survey tool so that boards can complete their annual board self-evaluations to monitor their progress year after year. These 10 basic board responsibilities will get boards off to a great start and they should consider them a starting point for developing their own, customized expectations for board directors.