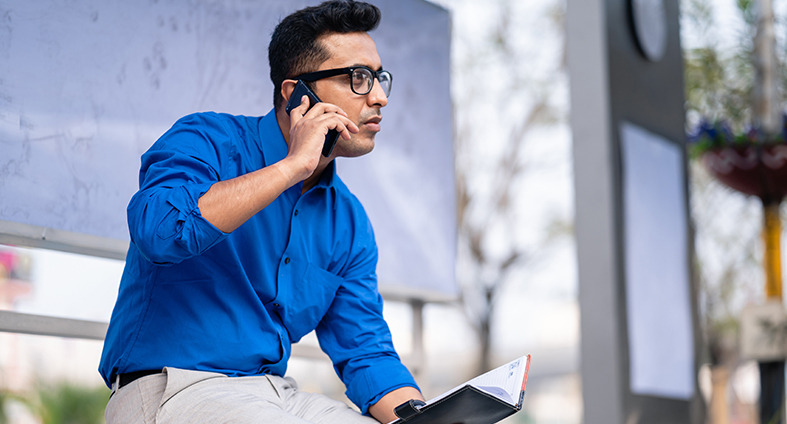 15 Unexpected Costs of Cutting Your Nonprofit Board Software
Nonprofits are currently experiencing a tough time, particularly with the economic downturn, which may have impacted donations and support, along with rising operational costs.
The trends of declining fundraising and rising operating costs are expected to continue, along with funding cuts from state and federal government.
Your board may have been tasked with reducing costs, which may involve difficult decisions. One of those decisions might be around discontinuing your board portal software to save money on technology costs.
While this may be tempting, there are some unexpected costs and risks that could impact your nonprofit that you must consider before you make such a decision.
Not having a board portal solution in place can impact your organisation more than you may realise. Here are some of the significant risks and costs you may face:
Risks That Can Result in Costs
There are a number of risks from not using a board management solution that can prove costly to your nonprofit:
1. Data Breaches and Reputational Risk
Donors and supporters want to know that your organisation is taking the necessary steps to keep data safe.
Nonprofits and charities need to make cybersecurity and donor data safety a top priority.
By not having your board data in one secure, encrypted portal, in the event of a breach, you not only risk exposing sensitive or private data but reputational risk too.
In addition, with a board management platform, your cyberattack response plan can be accessed easily and quickly by board members should such an incident occur; everyone knows who is responsible for what and how to communicate the incident and reassure your stakeholders.
As Warren Buffett said, "It takes 20 years to build a reputation and five minutes to ruin it."
2. Costs of Ransomware Attacks
Ransomware incidents are now costing the Australian economy as much as $2.59 billion annually, with organisations reportedly paying on average $250,000 per incident. Four in 10 organisations (43%) have experienced an increase in ransomware attacks, according to the 2023 Thales Data Threat Report.
Recent prominent incidents include an attack on the servers of the International Committee of the Red Cross, which took place in September 2022. It compromised personal data and confidential information of over 500,000 highly vulnerable people, including those separated from their families due to conflict, migration and disaster, missing persons and their families, and people in detention.
If your organisation is subject to a ransomware attack, you may be forced to pay the ransom to recover the data or stop the data from being published online. The costs of the attacks don't just include the ransom itself; there are data recovery costs, the cost of downtime, increased insurance costs, and even fines from regulatory bodies following data protection breaches.
Consequences of ransomware attacks are significant and costly, including:
Identity theft
Reputation harm/loss
Precious funds have to be used to recover data
Spreading of politically motivated messages or malicious information
Holding the organisation to scrutiny because of identified vulnerabilities in its cybersecurity
Disruption in the ability to carry out activities
Exposing sensitive data on donors and stakeholders
A secure board management portal helps protect against these attacks in ways generic file-sharing platforms cannot. BoardEffect's industry-leading security and encryption features can protect your sensitive data and information from hackers and cybercriminals.
3. Insecure Internal Communication
If board members are using non-secure communication tools such as email or messenger apps, there's the potential for sensitive information to be distributed where it shouldn't be.
Likewise, inadvertently allowing board members access to information they should not have access to is an additional risk that could also impact your nonprofit's reputation.
A secure board portal with permission-based access helps keep board documents and communication confidential.
4. Non-compliance
The regulatory and legal requirements that governments and other regulatory bodies impose mean that every board member has an individual and collective responsibility to ensure that the nonprofit they govern complies with the laws and regulations governing their organisation.
A board management system is a valuable tool for addressing every area of compliance, and also makes compliance training straightforward to facilitate. It enables easy onboarding of new board members, with access to key documents that they need to know for themselves and their nonprofit to be compliant.
5. Board Members Not Meeting Fiduciary Duties
Nonprofit board members must be aware of their fiduciary duties and what constitutes a breach of responsibility. A lack of understanding or being underinformed regarding these duties can result in liabilities for the organisation and be considered poor board governance.
Instituting governance training and making information available through the board portal can help directors avoid inadvertently violating their obligations.
6. Risk of Conflicts of Interest
Conflicts of interest sometimes arise within nonprofits. The problem is not that conflicts of interest occur but that they are not managed appropriately. If your organisation has inadequate processes to identify, disclose and manage potential conflicts of interest, a failure to effectively manage them can negatively impact the organisation in terms of governance and associated reputational risk.
Duty of loyalty means that board directors must place the interests of the organisation ahead of their own interests at all times. Board members are required to publicly disclose any conflicts of interest and not use board service as a means for personal or commercial gain.
BoardEffect comes with a prepopulated conflict of interest survey to send to your board. In addition, you can host your formal conflict of interest policy and copies of the signed agreements within the BoardEffect document library.
Effectiveness and Efficiency Costs
Along with risks, there could be potential costs arising from the board not being effective or efficient because they aren't using a board management solution:
7. Time Costs
One of the key areas of benefit that a board portal delivers is saving time. Not only board admin time but also board members' time. The efficiency savings from having one central portal for information and latest versions of board packets are enormous.
If you decide to get rid of using technology entirely to manage your board meetings and communications, you'll not only have a big jump in staff and board member's time but also additional printing and sending costs.
8. Limiting Board Effectiveness
Dropping your board portal software limits your board's effectiveness as it makes it harder to get things done; your board members have to find documents and information in different places, and they simply won't have access to the right information at the right time.
The better the information your board has access to, the more effective it can be at decision making.
A board portal gives board members the documents they need when they need them, allowing them to better prepare for meetings and to make informed, timely decisions.
9. Cost of Making The Wrong Decision
Conversely, if your board makes a wrong decision because board members didn't have the right information, the cost implications can be enormous.
Having a board portal results in the best decisions for your nonprofit because people are able to access the most up-to-date, correct and relevant information for data-driven decision making.
10. Not Engaging Volunteer Board Members
If your nonprofit isn't engaging volunteer board members, it's a cost to your organisation – they might not be effective, their time may not be properly utilised or they may not assist with fundraising because they are disengaged. Moreover, you could even end up losing them, resulting in a cost of a skills gap to your organisation as well as the additional cost of finding new board members.
BoardEffect keeps board members engaged through a streamlined and modern home page with news updates, upcoming meetings and task reminders. It also offers surveys, automatic email reminders, and allows board members easy access to documents across multiple devices.
11. Onboarding New Board Members
When you don't have documents in one place for onboarding new board members, that means extra cost. Someone has to take time to send them different documents that they need to access to set them up for success. Additionally, it would take a new board member longer to get up to speed, as they don't have access at their fingertips to all the key policies and procedures documents that they need to onboard with.
Fundraising Risks and Costs
12. Risk of Losing Donors
Acquiring new donors and increasing donor funds is always a priority for nonprofit organisations. Now, in tougher times, donors are naturally going to be choosy about who they donate to. Your organisation doesn't want to risk losing donors because the board isn't being transparent, accountable and efficient.
13. Impact on Fundraising from Non-engaged Board or Committee Members
Another risk of not having engaged board or committee members is the impact on fundraising. Fundraising may not be every board member's favorite task, yet it is an essential activity for nonprofits.
Your board portal can deliver key fundraising planning documents such as plans and templates to enable them to effectively fundraise and help run successful fundraising events.
ESG Costs
14. Sustainability Costs
If your nonprofit has committed to being a more sustainable organisation, consider the cost of giving up your board portal software in sustainability terms. Instead of one location with people accessing it via their devices, you would have numerous emails and numerous versions of files, all held on servers at an environmental cost.
Storing one terabyte of information on the cloud using data storage creates a carbon footprint equivalent to 2 tonnes annually. Imagine the carbon footprint of an organisation that is storing numerous versions of large board packet files and sending them multiple times via emails as agendas and board documents change and get updated.
Or if you chose to give up technology entirely and go back to printing board packets, that not only has the printing, paper and ink cost but also a sustainability cost of trees being cut down, paper production, etc.
15. Not Meeting Diversity or Accessibility Requirements
When boards do not address diversity, a disconnect with the communities the nonprofit is serving can occur, according to Sahar Andrade, award-winning strategist specialising in DEI and leadership. This results in limited networks, limited funding sources and difficulty in developing new ideas or concepts. The lack of diversity can also create group-think mentality or a conformity bias, which can lead to making the wrong decisions at a strategic level.
Finally, digital accessibility is required to make sure you comply with the Disability Discrimination Act. Aside from the cost of legal fees that your nonprofit could end up paying in litigation, plus damages to a plaintiff, there is also the issue of reputational risk. If your mission serves vulnerable people or expresses messages of openness while your website is inaccessible, this can result in negative reputational damage.
Your board management solution can help facilitate diversity and accessibility policies to ensure your board meets its requirements on both fronts.
While making short-term savings by cutting technology costs is appealing, this article should have demonstrated several risks and costs that your nonprofit could face by dropping the board portal software. Your board management solution helps your nonprofit stay on top of its governance, efficiency, risk, compliance and transparency.
BoardEffect provides many valuable benefits for nonprofit organisations, from secure communications, easy access to key documents, streamlined agenda and meeting management and peace of mind against many of these risks and potential costs