Secure Board Governance Made Easy
With Boardeffect Board Portal
Board governance is complex, demanding and high-stakes. BoardEffect supports best practices within and across each cycle of board activity. This, coupled with BoardEffect's state of the art approach to security and services, sets us apart in the industry.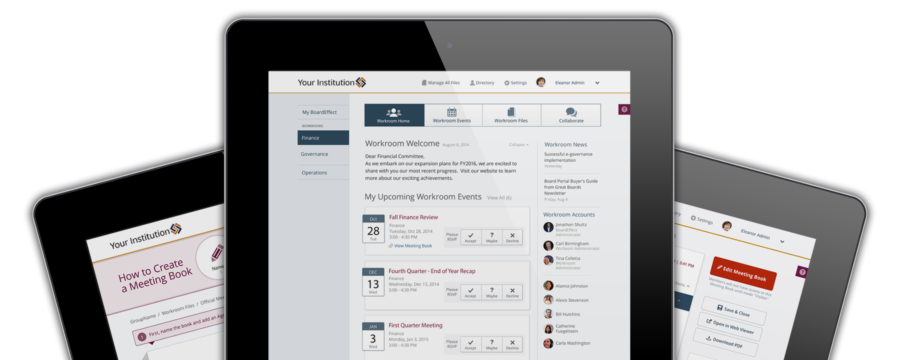 Focused On Security
The board's work is not only important; it's often sensitive, confidential and even controversial. The BoardEffect secure board portal is at the vanguard in terms of data security and discoverability, offering organisations the opportunity to be intentional with the security of their platforms by allowing them to manage settings and control the level of access that meets their objectives. Our commitment to flexibility of configuration extends to product security, trusted by financial institutions and other organisations that depend on strict data protection.
BoardEffect provides a multi-layered defence to protect sensitive board information through our security program in a state of the art dedicated SOC 2 infrastructure.
"Our first IHA Board Meeting went great using BoardEffect on their iPads. We had great comments on the product and how quickly we were able to get it implemented. Thanks again for making this an easy implementation process for me and our board members. We really like it!"
Pam Gridley
Director, Corporate Relations & Operations, Iowa Hospital Association
Speak with a Representative.