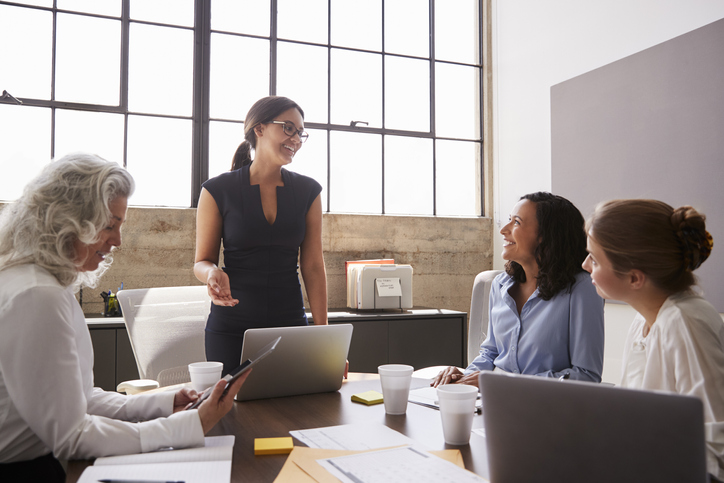 How to Start a Charity and Build a Board of Directors
The rules for starting a charity in the UK are slightly different from those in Scotland, Ireland and Northern Ireland, and, of course, the relevant authorities are all different, but the basic steps are almost the same.
As the UK Charity Commission for England and Wales states, there are six steps to setting up a charity. The first, and most important, is that of building a board of trustees (directors).
"The recruitment, selection and subsequent induction of one or more new trustees (directors) into a charity can strongly influence how effective the charity is in the future. Where all works well, it can lead to a balanced and effective trustee board and a well-governed and effective charity. However, where these processes are weak, the ability of the trustee board to manage the charity may be affected, and in the worst cases, it can lead to major problems for the charity and its beneficiaries," the Commission advises.
How to appoint board trustees
You will need to have at least three people on the board, regardless of the size of the charity. Selecting and interviewing board members is a challenging process. Perhaps the best place to start, according to expert consultant firm The Foundation, is to choose people who have a proven dedication to the charity's mission. Do bear in mind that, for legal reasons, neither family members nor anyone from your business may serve on the board.
"The most important question you should ask when assessing board prospects is: Does your prospective board member have a passion for the mission of your organisation? If they're not willing to give their time, money and resources, they're not a good fit. Board members should also have some business skills and be willing (and able!) to help make financial decisions," the Foundation writes.
It can be tempting to seek wealthy or prestigious names to join your board, and there is nothing wrong with this in principle. But these board members' wealth and prestige will do no good if they are not dedicated to the cause, and willing to work for it. Donations from wealthy people are great, but board members must be prepared to put in the time and effort to make the charity succeed.
"Then it should go without saying that board members should have integrity and value compliance and transparency," the note adds.
It is also important to get a good mix of skills when building a board for a charity. Some members should have business experience. Others should have legal expertise. Still others must have technology skills because data protection and IT security are a priority for every organisation today.  Fundraising experience is also a skill that every charity board should have.
Charitable purpose
Perhaps the next priority after building a board is carefully defining the charitable purpose of your organisation. This is not an academic exercise: When you apply for registration as an official charity (meaning that donations to your organisation would become tax-deductible), the tax authority will carefully scrutinise your charitable purpose as well as your ability to achieve it. So, the choice of words must be made with great care. The same rules apply to choosing a name for the charity.
Types of legal structure for a charity
You will also have to choose a legal structure for your charity – in the UK, Northern Ireland and Ireland, there are four basic structures:
This specialised legal structure involves you and your trustees (directors) providing guarantees, rather than shares, when you register. Trustees (directors), however, have limited or no liability for a charitable company's debts or payments of any kind.
Charitable incorporated organisation (CIO)
A CIO is an incorporated structure designed for charities. You create a CIO by registering with the Charity Commission. Trustees (directors) have limited or no liability for CIO debts or liabilities.
A 'charitable trust' is a specialised legal form allowing a group of people ('trustees') to manage assets such as money, investments, land or buildings with favourable tax status.
Unincorporated charitable association
An 'unincorporated charitable association' is a simple way for a group of volunteers to run a charity for a common purpose. Unincorporated charitable associations can't employ staff or own premises.
Finally, with all of these previous steps achieved, the governing document must be written. This is extremely important, because not only does it define all future actions for the charity, but the authorities will evaluate your organisation based on what you have set out in the governing document. It should almost certainly be reviewed by a lawyer after it is written, to ensure that no issues have been neglected.
BoardEffect Supports Governance at Not-for-Profit Organisations
With the support of a high-quality board portal like BoardEffect, starting a charity and selecting a board is much easier to go about.
There are applications to help with this, as there are for every mandated activity.
BoardEffect is collaborative software that makes collaboration at the board level easy and secure – we serve over 200,000 users worldwide, providing competitive pricing and exceptional value.
It allows not-for-profit boards of directors in sectors from developing nations funding to healthcare to work together wherever they are, and with whatever device they are using – it is user-friendly, so no extensive training is required.
The BoardEffect platform has been developed to be clear, intuitive and elegant. This is particularly important, as the high-profile audience who use BoardEffect usually have other jobs and commitments. Ease of Use has become our "true north" – ensuring that our system can be used successfully by those with any level of technology experience and comfort. We back this up with 24/7/365 training and support for all users.
Communication among trustees is safe, and sensitive data stored on the portal is protected by the highest grade of encryption. They can securely access board books and other documents and collaborate with other users electronically. Collaboration can include discussions, surveys, electronic voting and more. The platform has unlimited storage that can be configured for each group to work privately.
 BoardEffect ensures the highest level of security through a five-part security program. We encrypt data in transit through Transport Layer Security (TLS) and at rest (AES-256), have secure SSAE 16 audited SOC1 and SOC2 data centres with fail-overs, mirroring, third-party penetration testing and 99.99% facility uptime. We also have disaster recovery and business continuity plans, specialised compliance modules for healthcare, intrusion detection systems and much more.