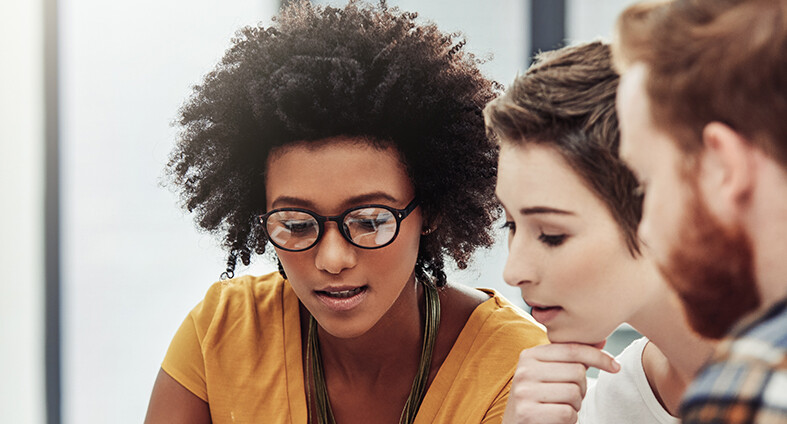 20 Powerful Examples to Inspire Your Perfect Vision Statement
Boards are responsible for the who, what, when, where, and why of the organisations they serve. Prescribing a purpose to a charity or not-for-profit organisation is a public commitment to prioritising that organisation's goals. Boards that outline their goals and plan out how they intend to achieve them will keep board members on track to attain those goals, resulting in a clear vision paving the way for a smooth execution.
What is a Vision Statement?
A vision statement is what introduces the organisation's purpose to the world. It is crucial for the success of an organisation, yet some not-for-profit organisations do not make the effort to declare a vision statement. It is a written document or statement that describes where an organisation is going and what it will look like when it gets there.
A quality vision statement is aligned with the not-for-profit's mission, core values, and culture. It is clear, concise, and forward-thinking, while also covering a broad range of topics.
Boards looking to create their first vision statement, may want to consider various questions:
What is the organisation's purpose?
What goals can the organisation achieve?
How does the mission statement align with your core values?
How does the vision statement align with the board's culture?
Do your long-term plans have the capacity to pan out?
Why is a Vision Statement important?
The board relies on the vision statement when making strategic plans and decisions. Staff and volunteers also look to the vision statement for long-term direction; donors read it when deciding whether to support your not-for-profit or charity.
A vision statement is designed to be shared and something to be proud of. It communicates your organisation's values and commitment to achieving its goals.
Don't Let Bad Vision Blindside Your Board
The most notable difference between a mission statement and a vision statement is the timeframe. A mission statement is all about what is happening now. A vision statement, on the other hand, is all about what could happen in the future from actions that leaders take now.
When it comes to an organisation's vision statement, it's all about substance, not size. A good vision statement can be any length, what matters is how clearly the goals are stated. Outlining various goals in the mission and vision statements can help determine which objectives will end up as short-term goals and which fall under long-term goals.
The Difference Between Setting Short and Long-term Goals
Short-term goals are often small projects that pop up or little bursts of progress made by inching towards a larger goal. Long-term goals often take over a year to accomplish, maybe even up to five or ten years, so it is important for charities to track their progress along the way.
Understanding the difference between short-term and long-term goals must be a top priority for leaders. It is important to differentiate between the two as longer-term goals will require more strategic planning to accomplish.
What is Strategic Planning and How Does It Relate to The Vision?
"Strategic planning is a systematic process that helps effective leaders set an ambition for their business' future and determine how best to achieve it," according to Northern Ireland Business Info; the primary purpose of strategic planning is to connect the dots between the organisation's mission, vision, and plan.
Just as there are benefits for charities setting short term goals, such as the ability to break down larger goals turning them into smaller and more manageable tasks, there are many benefits of setting long-term goals for your charity. The UK Charity Commission outlines guidance for trustees to make sure charities act in a way that moves their organisation closer to its intended mission as they execute their plans.
Trustees should:
Understand the purpose of their charity as it is stated in their charity's governing document
Plan how best to serve the charity's purpose to achieve the mission
Be prepared to relate all activities back to the purpose
20 Examples of Vision Statements to Inspire You
We have picked out vision statements from different not-for-profits in the UK, Ireland, Africa and elsewhere to give you inspiration as you craft yours:
These examples show us there's loads of variety when it comes to which values the charity and not-for-profit organisations are choosing to include in their vision statements. Leaders need to consider the strategic planning that is needed to carry out the mission and determine whether their vision statements are realistic. Once everyone agrees on the vision statement it should be saved along with the mission statement in your board management system like BoardEffect for board members to refer as needed.