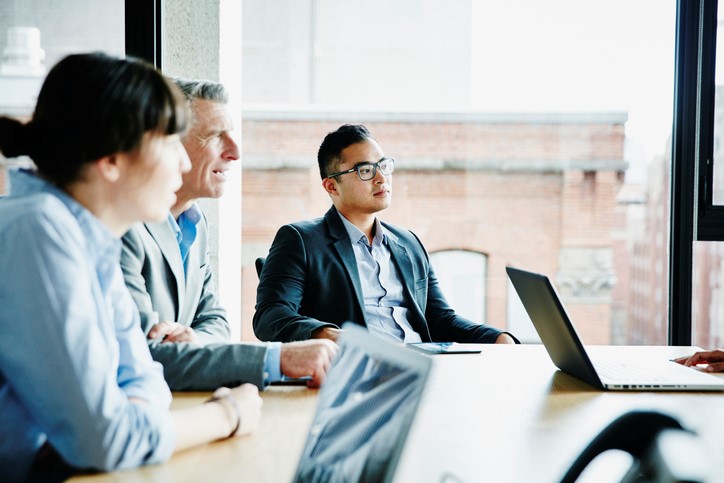 What Are the Basic Nonprofit Board Member Responsibilities?
Nonprofits establish a set of primary board member responsibilities, regardless of their age or structure. Each board member and trustee should be familiar with their basic responsibilities, which include:
Duty of Care — Ensuring the nonprofit's assets are used with prudence and care.
Duty of Loyalty — Ensuring the board makes decisions in the nonprofit's best interest.
Duty of Obedience — Ensuring the nonprofit is continually in compliance with its bylaws and all other laws and regulations.
Considering each nonprofit is unique in its own right, board member responsibilities will vary beyond the basics. As an organisation grows, the board is responsible for adjusting the duties of board members to the organisation's best interest.
Board Member Responsibilities for Nonprofits
Beyond their fiduciary duties, nonprofit board members have several other board member responsibilities. Your BoardEffect board management system conveniently stores documents describing board member responsibilities so board members can easily access them.
We'll give you a sampling of board member responsibilities here.
Establish the Organization's Vision, Mission and Purpose
The board should be clear on its purpose and base its vision and mission statements on why the nonprofit exists. The vision is what the board wants to see. The mission is what the nonprofit needs to do to support the vision.
Executive Director: Selecting, Supporting, and Reviewing
Boards must identify, recruit and appoint the most qualified individual to serve as the chief executive. In addition, the board writes the chief executive's job description. The board also monitors and supports the executive director.
Organisational Planning
Nonprofit boards are responsible for creating a strategic plan to identify long and short-term goals and working toward achieving them.
Monitoring and Managing Financial Resources
Board directors work together to establish a budget and ensure proper internal controls are in place for incoming and outgoing funds. Nonprofit boards should also establish an audit committee and do an internal audit every year.
Assessing and Developing Skills
Some board members bring board experience into the boardroom, while others bring unique talents and skills. The board is responsible for doing an annual self-assessment to ensure the entire board has the necessary abilities to lead the nonprofit and is committed to educating board members in their roles.
Serving on Committees
It is considered a best practice for all board members to serve on at least one committee.
Recruiting New Board Members
The purpose of recruiting new board members is to adjust the leadership to meet changing organisational needs. A pipeline of qualified recruits enables the board to choose top talent as they need it.
Spreading the Word About the Organisation
Board members serve as ambassadors for the nonprofit. They should engage in outreach to expand the nonprofit's network of donors and supporters and enhance its public standing.
Committing Their Time for Board and Committee Meetings
Board service requires a time commitment. Board members must be available for all board and committee meetings and fulfill their duties outside the boardroom.
Maintaining Integrity
Board directors should behave truthfully and ethically and set an example for others. Boards are responsible for establishing basic policies to support the integrity of the nonprofit's reputation, including a Whistleblower policy, Code of Conduct, and Code of Ethics.
Ensure Legal Compliance
Board directors have a fiduciary duty to ensure that their organisation complies with its legal obligations. Ensuring legal compliance falls under the Duty of Obedience.
Individual Nonprofit Board Member Roles
While individual members have distinct board member responsibilities, they don't have any power or authority on their own. A nonprofit board's influence comes only from the collective board.
Board officers have a limited ability to handle decisions on behalf of the nonprofit. Officer positions include the Chair, Vice-Chair, Secretary and Treasurer. Below is a snapshot of the various board roles and their responsibilities:
Board Chair (Officer) – Leads fundraising efforts, welcomes new board members, presides over board meetings, and serves as a public spokesperson for the nonprofit.
Vice-Chair (Officer) – Fills in for the Chair as needed, serves as a public spokesperson, and often mentors under the Board Chair.
Secretary (Officer) – Schedules board meetings, prepares agenda and board meeting handbook, takes attendance at board meetings, takes meeting minutes and facilitates their approval.
Treasurer (Officer) – Manages the nonprofit's budget, records disbursements and receipts, and monitors bookkeeping when it is outsourced
At-Large Board Member – Attends all board meetings, serves on at least one committee, arrives at board meetings fully prepared, and participates in fundraising.
Chief Executive Officer (CEO) – Manages the nonprofit's day-to-day operations, hires and monitors staff, and oversees human resources, fundraising, program development, and marketing.
Note that each country has its own rules for how nonprofits must structure their leadership. In some cases, the Board Chair may also serve as the CEO. The Chair may mentor the Vice-Chair with the goal of succeeding the Chair at the next election.
Some nonprofits make it a practice to rotate each member into the Board Chair position as a means of helping each member get practical experience in running board meetings.
Board Member Responsibilities: Summing It Up
Before a board member accepts a position on a nonprofit board, they should be aware of their fiduciary responsibilities and other essential responsibilities as board members.
A good step during board orientation is to familiarise new board members with the BoardEffect platform, where they can collaborate and communicate with other board members. The platform gives them access to all the documents and tools they need to become a responsible board member.
Moreover, it is never too soon to start mentoring new board members to prepare them to take on additional responsibilities and one day assume an officer position.
The board responsibilities we have outlined here will serve as a basis for improvement in nonprofit boards. Boards may consider using them as a starting point for developing their own, customised expectations and job descriptions for board directors.