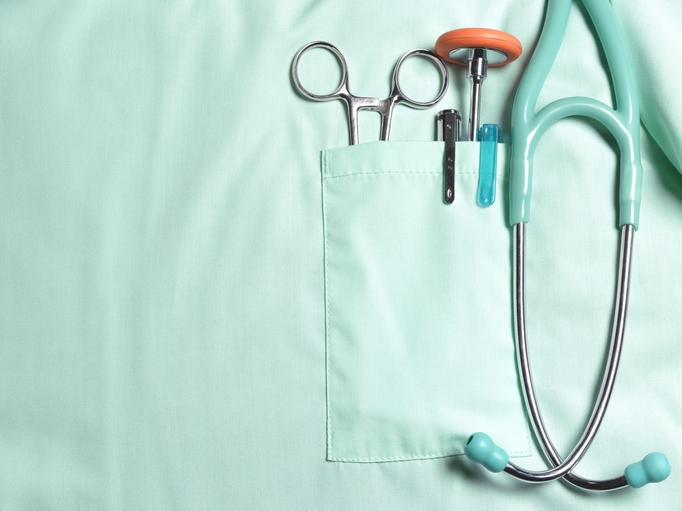 Why Is Accountability Important in the Healthcare Industry?
The role of a healthcare board of directors lies in oversight rather than direct involvement. Your CEO and other senior-level staff take care of the day-to-day activities of your organization. A healthcare board of directors provides oversight for the healthcare organization's needs, services, and leadership. The board is also accountable for setting the long-term direction of the organization and ensuring sustainability.
Essentially, a healthcare board's primary role is to act as the governing body of the organization. In the interest of good governance and the health of the organizations they lead, board members need to make sure they're covering all their bases.
Why is accountability important in the healthcare industry? The healthcare industry is going through a major evolution, and your community depends on your services to keep the members of your community healthy and well.
The Importance of Healthcare Board Accountability
Providing a reliable, high quality of care to your patients is central to your healthcare organization's mission. It's essential to keep your healthcare organization's mission at the forefront of all of your programs and activities. For this reason, best practices for healthcare organizations suggest that you're board develops and reviews the overall mission and strategy for your healthcare organization every year.
Your mission provides the focus that guides your organization to its long-term goals. A mission-centered focus sets the tone at the top that impacts every policy, procedure, and decisions that your staff makes.
Areas of Responsibility and Accountability for Healthcare Boards
The best way to ensure that your board is being accountable for all areas of responsibility is by breaking them down into various categories.
Strategic Planning
Without the benefit of strategic planning, your healthcare organization doesn't have a road map for where it needs to go, or how it can get there. Your board is accountable for annual strategic planning for the short term, as well as the long term.
Hiring and Monitoring the CEO
Your CEO is on the front lines every day making important decisions about how your healthcare organization runs. While your CEO is accountable for his or her decisions, your board is accountable for hiring a qualified individual to fill the position, setting compensation, and monitoring that person's performance on an ongoing basis. Your board is also responsible for answering the CEO's questions and standing as support for the position.
The board's responsibility extends to writing a detailed job description for the CEO position and setting realistic expectations for the position in keeping with the hospital's strategic goals. The board is also accountable to evaluate the CEO's performance based on the CEO's designated goals and expectations. In addition, the board is accountable to develop a viable succession planning process for the CEO position to ensure strong, continual leadership.
Part of the CEO's responsibility is to hire and reappoint service providers. The board can fulfill its responsibility to be accountable for this activity by remaining in close communication with the CEO regarding his or her decisions.
Ensuring Quality of Care for Patients
Another of the CEO's responsibility is to ensure that all employees have the proper healthcare licenses and certifications to comply with laws and regulations. This responsibility extends to double-checking their credentials and ensuring they don't have a history of disciplinary actions against them. They must also check to ensure that doctors and other healthcare professionals have current and appropriate malpractice insurance and valid board certifications. The board is accountable for overseeing the medical staff credentialing process.
Financial Oversight
When it comes to your healthcare organization's budget and finances, your board is responsible for overseeing the entire scope of the organization's financial well-being. Proper oversight requires boards to review how the organization uses its resources and to ensure that resources are being used wisely.
In recent years, payment models or healthcare organizations have changed drastically, and it's become critical for boards to stay current with healthcare insurance trends.
In the interest of accountability, boards should reconvene regularly to review financial goals. Regular reviews will allow the board to revise unrealistic goals or reallocate funds as necessary.
Accountability to the Community
Healthcare organizations are one of the staples of every community, and board members are the face of your healthcare organization. Your board members have a responsibility to help your community thrive.  Healthcare board accountability makes a lasting impact on the state of your community members' health and well-being.
Boards that show that they're in the loop with industry news and best practices demonstrate their commitment to accountability. Healthcare boards that are run well have a willingness to partner with their communities so that their organizations help the community and vice versa. In most cases, a healthcare organization's relationship with the community is crucial to its success.
Board Education and Development
The board is accountable to ensure that all board members are qualified to lead the organization. The level of accountability extends to board member orientation, continuing board member education in governance and healthcare topics and ensuring that all board members actively participate.
How a Board Management System Supports Accountability in Healthcare
In all of your healthcare organization board's endeavors, a board management system supports accountability in the healthcare industry.
If the accountability in any area of your healthcare board ever comes into question, you'll need to produce documentation to prove that you covered your bases. In this type of situation, a board management system can be a lifesaver. BoardEffect offers unlimited cloud-based storage with state-of-the-art security which is the perfect solution for storing your meeting agendas, meeting minutes, founding documents, unanimous consents, and any other important documents. The board can access these documents any time they need them.
With BoardEffect, your board will also be able to quickly and easily set up online board meeting handbooks, set up an online board calendar, and collaborate securely at any time. In fact, BoardEffect greatly assists your accountability efforts by supporting your board development cycle, meeting cycle, and annual cycle. The online survey tool is your best choice for completing your annual board self-evaluations to demonstrate your commitment to board education.
Overall, a BoardEffect board management system is the key to organizing all board programs and activities to ensure strong accountability for healthcare boards. It's yet another way to demonstrate your commitment to accountability and sound leadership.