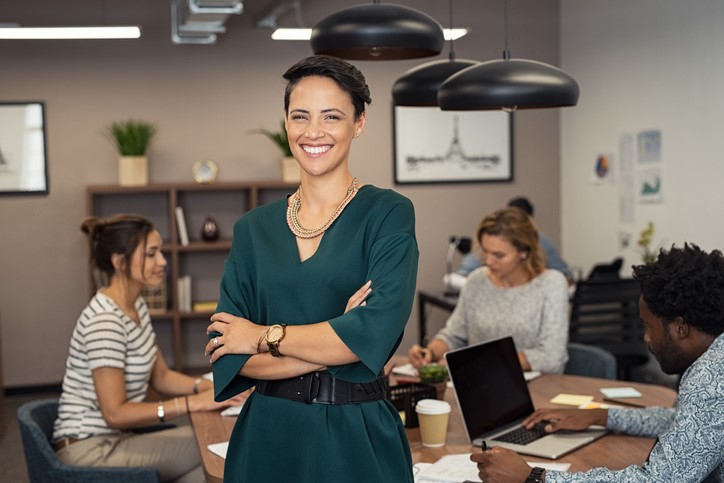 What Is the Difference Between Leadership and Management for a Nonprofit?
The former governor of Arkansas, Mike Huckabee, said:
"A leader is the one who can outline the broad vision and the direction, and say here's where we are going to go, here's why we need to go there, and here's how we are going to get there. A manager is the one who actually gets up under the hood and tunes the carburetor."
There are those who use the words "leader" and "manager" interchangeably, but their meanings are distinctly different. A leader can be a manager and a manager can be a leader. It's also fair to say that managers often lack leadership qualities and vice versa. What we're really talking about here is two different sets of skills. A person may possess one set or the other, or both at the same time. It's also possible that training may enhance leadership or management skills in some people.
Boards of directors need both leaders and managers. They also need to have an eye on which leaders and managers can be developed and trained for the important position of executive director. Board management software is an excellent tool for monitoring leadership potential.
The Difference Between Leadership and Management for a Nonprofit
If you think about people that you've gone to school with, worked with, or other people that you've become well acquainted with over your lifetime, you'll surely be able to recall the names of people that you thought of as good leaders or good managers.
Most restaurants have managers that schedule employees, take inventory and make sure their patrons are happy. Bus people and servers are often leaders, as they must take charge of making sure that customers get seated quickly, get served quickly and pay their bills in a timely manner, and that the restaurant is clean and ready for the next group of diners.
Some people just seem to be natural-born leaders. They're the people that you know who inspire you and motivate you. They don't necessarily accept the status quo. They're willing to question things and to brainstorm about how they can do more or do more with less. Leaders always try harder even when no one tells them they have to or expects them to. Part of the reason that leaders are so inspirational is because they're interested in making sure that those around them are engaged and invested in their work. An environment where there is a strong leader encourages others to do their best and to make that extra push that sets them apart from other employees.
By contrast, managers create the systems and channels that make it easy for work to get done. Excellent managers take the inspiration and motivation that comes from strong leaders and execute a job to completion. Good managers are instrumental in making sure that everyone knows what they're supposed to do, where they should be, what is expected of them, and that they have the proper tools to complete what's expected of them. Managers hold those who work under them accountable for following through on their tasks, and they're willing to take responsibility for things that go wrong, and they expect to get credit when things go great.
There are many different types of managers and many different levels of management.
Are Leaders Always Managers?
Leaders can be leaders in name or by virtue of their actions. For example, they can be leaders of a department, organization, division or some other entity. Leaders can also be unofficial leaders. People show leadership qualities by being willing to step up to the plate whether they've been asked to or not. They're the people who motivate and influence others. When something needs to be done, they just do it. They're not the ones complaining under their breath or trying to bring down those around them.
Managers often have a difficult time being recognized as managers unless they have a title or an official position of some sort. Managers who fulfill their duties to hold others accountable may get marginalized or dismissed unless someone gives them a title that lends credibility to their position.
Training Leaders to Become Managers
In many cases, leaders can work toward acquiring the skills that make them into managers with great leadership skills. Managers can teach leaders to be managers by nurturing their skills and giving them opportunities to gain additional leadership responsibilities.
Perhaps something that's interesting about training leaders to become managers is that leaders need to be willing to learn to become successful managers. Great leaders are often promoted to become managers whether they have managerial qualities or not. This situation has the potential to set up a leader to fail.
Managers need personal skills, team skills and corporate skills. People with management qualities know how to get employees to evaluate themselves and identify their own weakness, and they're able to accomplish this because they have great interpersonal skills.
Working as a manager requires team-focused skills, which means being able to motivate and manage people working in small groups. Managers also need corporate skills, which means they're driven to make the business more successful. Leaders who become managers have to be able to adapt to being the person who delegates tasks to others rather than being the one to whom managers give the instructions.
Training Managers to Become Leaders
Just as some people seem to be natural-born leaders, some people also seem to come by management skills quite naturally. In the nonprofit world, if there's training for leaders or managers at all, it tends to focus more on how to supervise volunteers and how to give feedback.
It's difficult to be in the middle between owners and employees, but that's exactly where the manager role falls. If nonprofits could do something better, it's to provide better leadership training for managers.
How Leaders and Managers Join Forces
When you think about managers and leaders, consider the example of former President Bill Clinton and his Secretary of State, Madeleine Albright. As President of the United States, Bill Clinton held the highest leadership position in the country. Even though we think of and talk about our presidents primarily as leaders, the role also requires Presidents to serve as manager of many different aspects of running our country. Madeleine Albright served under President Clinton as Secretary of State. She proved herself to have many leadership qualities that took the rest of the world by storm.
Nonprofits need great leaders and great managers for their nonprofits to be successful. When leaders and managers are able to work in close partnership, they can make an amazing team. They both need to be aware that there is sometimes somewhat of an overlap between their roles. They need to know how to support each other while not overstepping one another's roles. There's one other thing that's unique about managers and leaders in nonprofits, and it's that they don't always have enough volunteers to have managers and leaders, so volunteers often serve both roles as needed.
Board development usually falls under the nominating and governance committee. A board management software system by BoardEffect is the perfect digital tool for boards that want to build a qualified team of leaders and managers. BoardEffect has features that support good communication, collaboration, board improvement and good governance. All of those things support leaders and managers and help nonprofits on their journey to success.