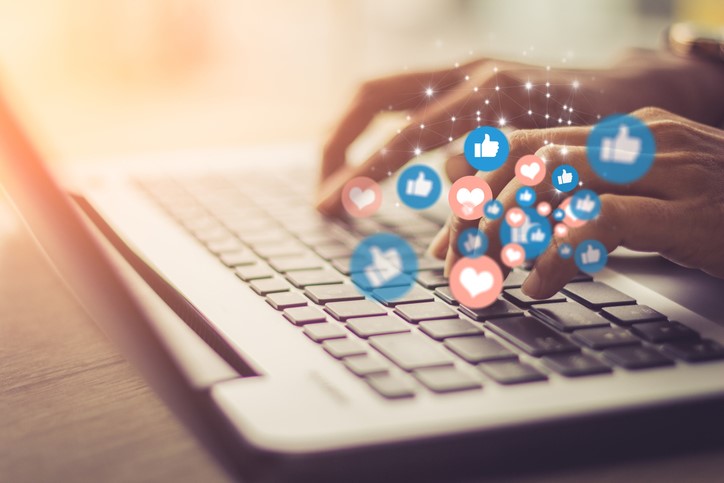 Social Media Best Practices for Your Nonprofit
Social media outlets are a popular way to promote nonprofit organizations. Social media platforms are easy to use and there are plenty of platforms to choose from. What's even better is that they provide a free or inexpensive way to spread the word about the great work that your nonprofit is doing.
New apps are continually being introduced to help interconnect social media platforms which can help automate content and spread it virally using a few clicks. While social media presents a way for good news to travel fast, nonprofit boards also have to be aware that bad news travels even faster. Unless nonprofits are careful, they can be subject to a host of pitfalls that can put an organization at risk for liability and other legal problems.
Social media is a great asset for nonprofit organizations as long as they follow social media nonprofit best practices.
Think Twice, Post Once
In the world of construction, a common saying is, "Measure twice, cut once." Once they've cut wood or another material, it can't be undone. The same principle works in social media posting. Think twice, post once. Once you've posted something on the internet, it can go viral within seconds, leaving no room for a do-over. Anything you post on the world wide web can live on for infamy.
Watch Your Settings
As careful as you might be on what your nonprofit posts, it's also wise to watch what others post on behalf of your nonprofit. Get familiar with the settings on your social media platforms. Learn how to control what others post on your social media outlets and adjust your settings accordingly.
While members and clients may have good intentions, they may unintentionally post content that infringes on the rights of others, breaks laws, or defames the character of people or groups. This is an unfortunate situation that places the nonprofit at liability risk and reputational risk. Have multiple board directors monitoring social media content. Be on the lookout for negative content and remarks and other content that's subject to liability concerns.
Announce your nonprofit's role when another user uses the nonprofit's name elsewhere on the web. Ask others to share original content without changes or comments. Above all, don't tolerate repeat offenders.
Gain Familiarity with Laws that Offer Immunity
The Digital Millennium Copyright Act of 1998 offers certain immunities for internet service providers that may lend some form of protection from allegations of copyright infringement, tortious conduct, or defamation. The Communications and Decency Act of 1996 also offers some protection for infringement claims for nonprofits. These laws only offer protection that results from a third-party posting. If a copyright owner requests that your nonprofit take information off the internet, comply with the request as promptly as possible.
Monitor Content on Third-Party Sites
One of the downsides of internet posting is that nearly anyone can copy your material and add it to their own, or someone else's site. Linking is an effective and common marketing strategy. It's wise to do a search on your nonprofit's name occasionally and find out who is also using your content. Add disclaimers to your site for content that you can't control.
Abide by Trademark Laws
Use trademarks with caution. This means getting permission to use them. Never promote unauthorized or illegal use of third-party trademarks.
Be sure to get proper permission for posting owned or non-owned content on your site and on other sites. If you get permission to use other content, be sure to attribute it to them. It's easy to have a copyright infringement and not be aware of it. Abide by licensing terms and make sure that there aren't any exclusions for electronic formats.
Know the Laws for Sweepstakes, Contests, and Prizes
If your nonprofit is offering any kind of contest, promotion, or giveaway, make sure you know the laws and regulations. Carefully and publicly consider who can enter your contests and display the terms and conditions. Consider carefully any situation where your nonprofit implements fees or entry charges. Certain prizes or practices may be considered gambling.
Be Aware of Marketing and Advertising Laws
Blogging is a major marketing tool for many companies. Informational blogs may be misperceived as advertising for products or services. In many states, if your nonprofit is advertising a product, you must disclose material connections with the seller, especially in cases where they seller gets some type of compensation for new sales.
Nonprofit boards or their committees should be careful to monitor and control promotional campaigns just as they monitor all social media postings. Don't leave discretion up. To unaffiliated entities or users even if they give your nonprofit a marketing advantage.
Uphold Privacy Rights
Every nonprofit organization has a story to tell, but that doesn't mean that it's the nonprofit's right to tell it. It's probable that your members could have great influence in attracting donors and others to your cause. Members and others have a right to their privacy, especially where it pertains to sensitive matters. Be extra cautious about publishing information about individuals that's not publicly known. Note any special legal privacy issues. Children under the age of 13 have legal protections regarding social media sites.
If your organization is collecting data, be sure to post a privacy notice that details your nonprofit's use and practices. Also, make sure your nonprofit is abiding by privacy laws if you're collecting data and personal information on the backend.
Obey the CAN-SPAM Act
The CAN-SPAM Act of 2003 prohibits unsolicited email notices. It's common for nonprofits to use e-newsletters to help promote their cause and spread news of their success. Not everyone on your nonprofit's e-marketing list will find the news exciting or welcome. Always get consent to email interested parties and leave them the option to opt-out or unsubscribe with every new message.
Use a BoardEffect Board Portal
We live and work in the Information Age. The risks of using social media platforms to promote nonprofit information are prevalent because of technological advances. Technology has also provided tools to help nonprofit organizations abide by social media nonprofit best practices. BoardEffect offers a board management software platform that assists nonprofit boards in meeting their obligations for compliance, budgeting, and recruiting talented leaders.
With unlimited cloud-based storage capabilities, nonprofits can develop and approve policies for social networking and media to help address the risks associated with social media use. In fact, BoardEffect's platform helps nonprofit boards manage their meetings, evaluate their performance, and automates many tasks in the name of efficiency. It's the best digital tool to support your nonprofit's social media efforts.