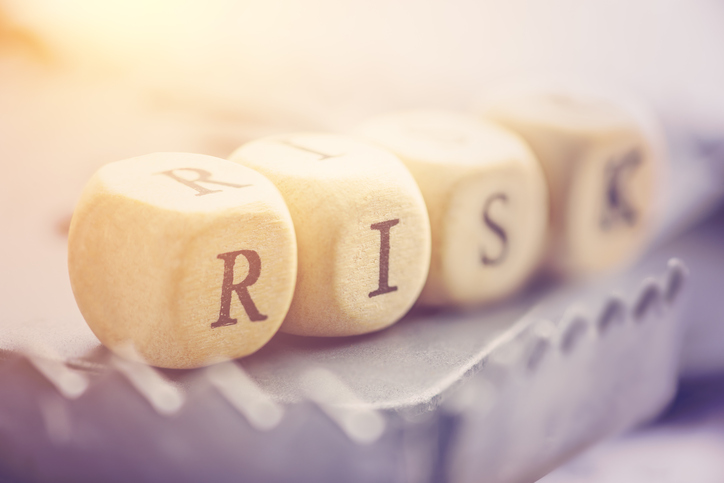 Importance of Risk Management for Credit Unions
The uncertainty and volatility of the economy have drastically changed how all industries view risk, including credit unions. In past decades, credit unions and other financial corporations relied heavily on forecasts and projections to manage their daily operations.
In today's marketplace, forecasts and projections are not enough. Credit unions must consider the internal and external factors and influences that create uncertainty about the achievement of their plans and objectives. Risk creates the uncertainty of today's business operations.
Boards and managers of credit unions must take risks from all sources into consideration when pursuing strategic planning. Boards and managers that fail to identify and plan for risks ahead of time may cause credit unions to veer off track when risk factors begin to affect their objectives.
Rigorous risk management plans help credit unions to avoid risk, minimize its impact, and help boards and managers cope with risk when it occurs.
Why Credit Unions Need to Understand Risk Management
Credit unions and other types of businesses have many causes of uncertainty. For this reason, boards and managers must give risk management a high priority.
Knowing how to identify potential risks and forming plans to manage them before they negatively affect the business positions credit unions to act on future business decisions with confidence. Acquiring knowledge about risk and risk management offers boards and managers of credit unions the most options for how to respond to risk before it has a devastating impact on the business.
What Are the Internal and External Risk Factors That Concern Credit Unions?
The difference between internal and external risk factors is that credit union managers have some control over internal risk factors. They have no control over external risk factors.
External risk factors that credit unions face include things like natural disasters, exchange rates, interest rates and loss of funds due to theft.
Credit unions also face such internal risks as internal fraud, legal and regulatory noncompliance, data breaches, and injuries to staff and visitors.
Effectively Managing Credit Union Risks
Risk management plans don't necessarily have to be highly sophisticated to be effective. Sound risk management plans contain certain valuable components.
First, boards and managers of credit unions need to be able to conduct comprehensive assessments to identify the risks that stand to have the greatest negative impact on the credit union's strategic goals. These assessments should be standardized and should take the scope of the enterprise into account. Assessments should include looking at things that could go wrong as a result of the credit union's work and injuries at the workplace site.
Next, boards and managers need to analyze and prioritize risks, and assign them a high or a low priority. The analysis should also factor in the probability of the risk and the depth and breadth of any negative impact on the credit union and its members.
The next step in a risk management plan is to prioritize planning for the most significant risk to financial planning, operations and strategic goals. Boards and managers will need to collaborate on how to prevent losses from occurring and how to recover from those losses if they do occur.
Risk management plans should include a component of risk treatment. Boards need to determine before a loss occurs where they will retrieve funds from to pay for the loss.
Risk management is an ongoing process because internal and external actors are becoming more sophisticated. Boards need to monitor the effectiveness of their risk management plans and implement changes as they become necessary.
Regulatory changes are on the rise. Part of risk management strategies for credit unions and other corporations within the financial industry require boards to stay abreast of regulatory changes. Boards have the responsibility for making sure that their credit unions continually comply with all applicable laws and regulations while keeping the costs of risk management implementation at bay.
Risk Management Departments Are Springing Up at Credit Unions
Large credit unions face more risks than smaller credit unions. As a result, larger institutions require more sophisticated risk management strategies.
Specialized risk managers are responding to the call for the need for specialization in risk management for credit unions and other financial institutions. Larger corporations have started the trend of developing risk management teams or departments to help control internal and external risks.
Risk management departments accept the responsibility for identifying risks, developing strategies to guard against those risks and executing strategies to manage the risks. In following the board's risk management plan, risk management teams assess risks, deciding which ones are critical to the business operations, and target the highest priorities first.
Acting as advisors to the board, risk management departments make recommendations to the board, such as only taking risks that will help them achieve their primary objectives and knowing how to keep all other risks under control.
Credit unions need to take care not to approach risk management in a vacuum. Risk management teams are often instrumental in motivating all members of the company to participate in risk management activities.
What Are the Benefits of a Risk Management Plan?
Credit unions will derive much value from a well-developed risk management plan.
Risk management plans save such valuable resources as people, property, assets, time and income.
Risk management plans will help ensure that the credit union's facilities and environments are safe for staff, customers and visitors.
Additional protections that risk management plans provide are protecting people, the environment and the credit union's assets from harm, which will, in turn, strengthen the stability of their overall operations.
Liability is always a concern for credit unions. Having a competent risk management plan will reduce legal liability, and along with it, the threat of potential litigation. Insurance policies are one of the risk management department's tools for managing risk. Credit unions that work diligently to identify their risks and have plans to mitigate them effectively can often work with insurance companies to help define their insurance needs while keeping their insurance premiums as low as possible.
Credit unions simply can't afford to overlook the risks of internal and external risk factors and other influencers. Making risk management a high priority is a must for all financial institutions of today.