NONPROFIT LAWS: BOARD RULES AND REGULATIONS
With the release of Nonprofit Laws: Board Rules and Regulations, BoardEffect provides a comprehensive summary and state-by-state review of laws pertaining to the work of nonprofit boards.  The aim of this study is to serve as a valuable resource to nonprofit executives, administrators, and board members.  What provisions in my state code limit the number of  terms a member may serve? What are the range of options taken on the topic of board member residency requirements? How does my state provide for the use of technology in board communications, including meeting notice, voting, and approvals?
   Nonprofit Laws: Board Rules and Regulations answers these questions and more.
We're passionate about the work of boards and focus exclusively on their needs. Drawing on our experience with 2,500+ boards and 100,000+ users, BoardEffect offers this research as a fundamental reference for the serious-minded board practitioner.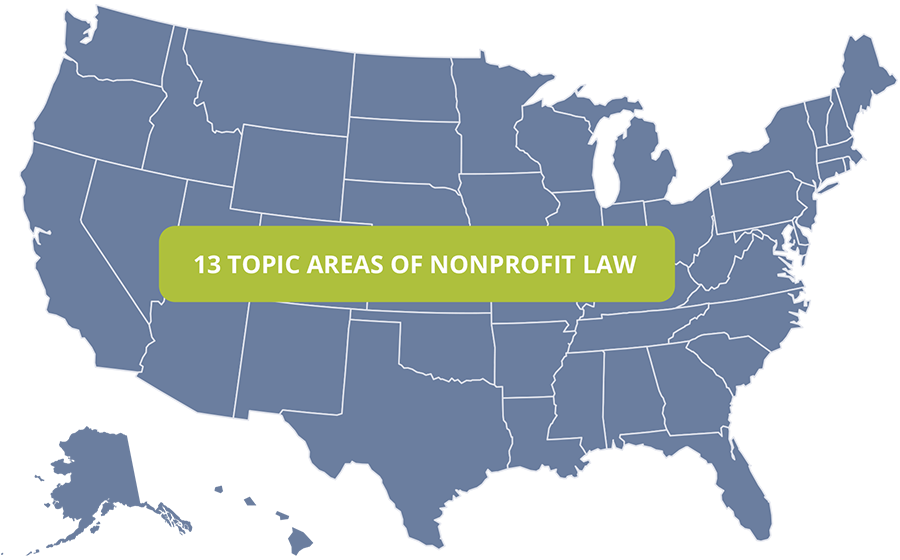 SEARCH BY STATE OR TOPIC AREA
Access the data in whichever way works for you.
Take a deep dive into the related laws within a given state or states.
Or, view the range of legal approaches taken across all states to the topics referenced below.
Actions

Conflict of Interest

Elections by Directors

E-Meetings, including E-Voting

Meeting Location

Notice of Meeting

Quorum
Removal of Directors

Residency

Resignation

Terms and Limits

Vacancy

Waiver of Notice
To search by state or topic area, fill in the form below.
Please fill in the form below.
RESEARCH APPROACH
Learn more about the making of the Nonprofit Laws:  Board Rules and Regulations Study — background, research approach, definitions, and about the authors.
SHARE WITH A FRIEND
Download the Nonprofit Laws: Board Rules and Regulations Study Brief to share with anyone involved in supporting the work of nonprofit organizations.
Speak with a Representative