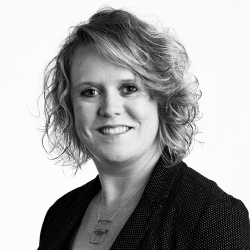 Dottie Schindlinger
Governance Technology Evangelist
Dottie is BoardEffect's Governance Technology Evangelist and promotes the concept of Governance for Good as a leading expert in the field.  She researches governance trends and writes for a variety of publications, including the definitive chapter on "E-governance Is Good Governance" for Internet Management for Nonprofits: Strategies, Tools & Trade Secrets, Ted Hart, Steve R. McLaughlin, James M. Greenfield, Philip H. Geier, Jr., Eds., April 2010: Wiley & Sons, New York, NY.  A frequent presenter on the topic of good governance, Dottie speaks to dozens of audiences – both in the US and abroad – and presents hundreds of webinars each year.
Dottie began her career in program development with the Pennsylvania Humanities Council – a state affiliate of the National Endowment for the Humanities. She spent the next chapter of her career with The Nonprofit Center at La Salle University creating certificate programs in Nonprofit Board Governance, Fundraising and Human Resources. First as Director of Training and Education, and then as Director of Marketing, Dottie helped the Center establish a new brand identity and expand its market to New Jersey and Delaware. While at La Salle, Dottie also served as Associate Faculty of the Communication Department, teaching Public Speaking to incoming first-year students.
Dottie joined Verve Internet Solutions in 2005 to help grow the company's website design and development services.  First as Director of Account Services and then as Executive Vice President, she defined new business and marketing strategies and expanded the market for Verve's services to nonprofits across the Mid-Atlantic region. She was instrumental in helping Verve develop the BoardEffect® platform and launch the new company called BoardEffect.
Dottie attained ePhilanthropy Master Trainer status, one of only 50 designees in the country. She has served on boards including Alice Paul Institute, the Consultants Board, and she co-founded Philadelphia's Young Nonprofit Leaders (PYNL), a network of over 1600 young nonprofit professionals.
Dottie received her BA in English from the University of Pennsylvania, and holds certificates in Nonprofit Management and Board Leadership from The Nonprofit Center at La Salle University.