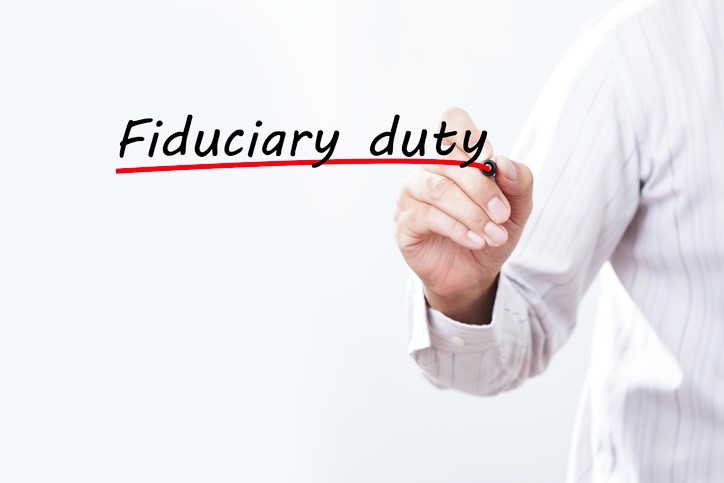 The Purpose and Function of Fiduciary Duties for a Nonprofit Board
With a focus on holding corporations and organizations more accountable, all eyes fall on the board of directors. The enhanced focus on board duties and responsibilities brings boards back to the very basics of governance. Now, more than ever before, it's vital for nonprofit board members to understand the meaning of the word fiduciary as it pertains to their role and their duties, as well as the importance of the word as it pertains to the area of governance. The pressure on nonprofit boards means that they must select new board members more discriminately by paying more attention to diversity and the gaps in the board's skills.
Boards must place an emphasis on fiduciary duties during board member orientation and emphasize that being a nonprofit board member is an active role that requires them to participate in strategic planning and to work toward increasing their knowledge and expertise in governance.
An individual who has fiduciary responsibilities is called a fiduciary. The responsibilities of fiduciaries are governed by federal and state laws, as well as common law. The Uniform Fiduciaries Act and the Uniform Trustees' Powers Act are two laws that guide fiduciary responsibilities.
The strive for excellence should always be the goal for nonprofit boards. Nonprofit boards that pay special attention to fiduciary responsibilities produce signs of excellence that will lead to organizations that thrive.
Understanding the Meaning of Fiduciary Responsibilities
To better understand the importance of the word fiduciary, it helps to look at the origin of the word. The word fiduciary stems from the Latin word fidere, which means "to trust."
When the word fiduciary is used as a noun, it refers to an individual, committee or organization that acts with legal responsibility toward an asset or group of assets that belongs to someone else.
The word fiduciary can also be used as an adjective in conjunction with the words duty or responsibility. In this context, fiduciary responsibilities become a legal requirement of loyalty and care. These responsibilities apply to any person, corporation or organization that has a fiduciary relationship with another person, corporation or organization. 
Some examples of fiduciary relationships are investment managers of pension plans, majority stockholders in a corporation to minority investors and partnership relationships. A few more common fiduciary relationships pertain to attorneys and their clients, banks and their customers, and even parents and their children.
Three Types of Fiduciary Responsibilities
All nonprofit board directors should be aware of the general standard of fiduciary duties, which is to handle the affairs of others, minimally, with at least the same care and prudence that they apply to their own responsibilities. When nonprofit board directors accept a position on the board, they're automatically accepting three specific fiduciary responsibilities: the Duty of Care, the Duty of Loyalty and the Duty of Obedience. Board directors can ensure that their board directors are aware of their fiduciary responsibilities by including this information in their board orientation on a highly secure board portal system by BoardEffect.
The Duty of Care means that nonprofit board directors can't treat their role casually. It requires them to have good attendance at board meetings and to actively participate in them. They must be willing to get acquainted with all the important information that their role requires and give the board the same care and concern that they'd give their personal matters.
The second fiduciary responsibility of nonprofit board members is the Duty of Loyalty. This duty requires nonprofit board members to place the interests of the organization above their own. Board directors may not profit directly or indirectly from the organization in relation to their position on the board. If there is a known conflict of interest, board directors must candidly and openly disclose it and refuse to participate in discussions and votes concerning the conflict of interest.
The third fiduciary responsibility is lesser known but equally as important as the Duty of Care and the Duty of Loyalty, and it's called the Duty of Obedience. This fiduciary responsibility means that nonprofit board directors must adhere to the organization's stated purpose and closely abide by the organization's charter and bylaws. All board directors must be familiar with their organization's policies and follow them in a disciplined and consistent manner.
From a legal perspective, board members' not knowing all the nuances of their board director responsibilities doesn't preclude them from being responsible for them. Nonprofit board directors who fail to fulfill their fiduciary duties, either intentionally or unintentionally, may be found guilty of a breach of their fiduciary responsibilities. Board directors should avoid this problem at all costs, as it leads to a negative impact on the organization and may also lead to personal liability issues for certain board directors.
The Purpose and Function of Fiduciary Duties
The purpose and function of fiduciary duties directly relate to the purpose and function of nonprofit organizations. The reason for the government's offering tax-exempt status to nonprofit organizations is because nonprofits provide many of the services for the public good that governments cannot afford to provide themselves. Nonprofit board directors are legally bound by their fiduciary responsibilities because governments need the assurance that nonprofit organizations and all those involved with nonprofits aren't profiting from the efforts of the organization, which would otherwise subject them to paying taxes.
Imposing fiduciary duties ensures that nonprofit organizations are adhering to their designated purposes and that they're conducting their business fairly and legally. While addressing fiduciary responsibilities in a responsible manner benefits the fiduciary and the organization's members, it also protects the nonprofit's reputation. Nonprofits that enjoy excellent reputations position themselves so that they can more easily get grants and donors, which are so important for their sustainability.
Learning From the Fallout of a Major Nonprofit That Dismissed Its Fiduciary Responsibilities
One of the most publicized breaches of fiduciary duties occurred in the Wounded Warrior Project in 2016, when the organization's top leaders were accused of spending donor monies for their own extraordinarily high salaries and spending lavishly on an annual conference at a five-star hotel. Public pressure caused the two leaders to lose their jobs. More importantly, the fallout from the debacle resulted in reputational damage that produced a steep drop in donations from which the group has yet to recover.
Other nonprofits have faced a similar, though less publicized, demise. With the increased focus on good governance, fiduciary duties are more important than ever.