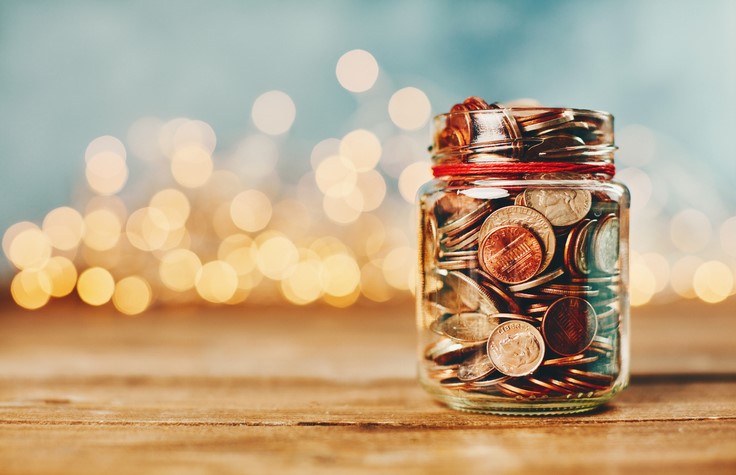 Fundraising Ideas for Nonprofits and How Your Board Can Get Involved
Asking for money for a nonprofit is difficult for many people. There are numerous ways to fundraise for nonprofits that take little time or effort. Most nonprofits expect their board directors, members, and volunteers to drive the cause forward by spreading the need throughout their personal and professional networks. For those who feel like they've financially tapped out their friends, family members, and other connections, there are still plenty of ways that they can help to raise funds for an organization they care deeply about.
You may have heard the term, "Many hands make light work." People who volunteer for nonprofits often feel pressured to attend or be involved with every fundraising event all year long. The fact is, that it often takes for each leader, volunteer, or member to be involved with one or two events to make a substantial contribution to the organization without getting burned out.
The following fundraising ideas for nonprofits will give your group plenty of ideas for fundraising opportunities to take your organization to the next level.
Shake a Can
As simple as it may seem, standing out in front of a busy building with a can in hand is still a good way to collect funds for your organization. More importantly, it puts you right in front of people. Those who are willing to donate give because they care about your cause. That means that they might be interested in volunteering for your organization as well.
Look for bus or train stations where people area lingering waiting for their ride. Once the morning rush is over, relocate to a grocery store or some other store where there's bound to be more foot traffic. Assign at least one person to go around and collect from the cans to prevent chances of robbery or theft.
5K Walk/Run
A 5K Walk/Run is a fairly easy event to set up. Ask walkers and runners to get a minimum dollar amount for donations at the sign-up time.
This event works well for large organizations like NAMI that have a national organization, state organizations, and local affiliates. Each entity gets part of the proceeds.
Plan to make your walk/run fun for the whole family. Offer t-shirts for those that raise a certain amount of money. Encourage groups to form their own teams and design a t-shirt for their team. Set benchmarks and offer other small rewards for those who reach certain goals. Try to find a local band to come out and entertain the group. As an alternative, hire a disc jockey or have lively music playing.
Ask your local officials to come out and say a few words publicly in support of your organization. This is also a great way to get acquainted with your legislators who may be able to help you further your cause in a political sense.
Be sure to have plenty of fresh fruit, water, and protein snacks on hand for the event. Many retailers are happy to sponsor these items.
Host a Restaurant Night or Grocery Day
Sometimes restaurants or grocery stores are willing to share some of their proceeds for a good cause. They'll let you know what their parameters are for the event. Essentially, you set up a period of time on a certain day and ask everyone you know to patronize the establishment. Market the event heavily and ask for full participation from your members. The retailer gets advertising for sponsoring the event and they'll probably get a few new customers too.
Host a Gala Event
A gala event is a bit more of an undertaking, but they can be quite prosperous when they're done well. It helps to have a board director or other person who has excellent event planning skills in charge. You could also hire an event planner to help make it successful.
Silent auctions tend to go over well at galas. Ask for items to auction off at tables. You could also reserve a few special items to auction off at a live auction. Contract with an inspiring speaker to motivate the crowd to give large. It doesn't have to be anyone famous. It could just be the testimony of someone whose life was changed drastically with the help of the nonprofit.
Be sure to invite philanthropists and other wealthy people to the event.
Website Donations and Recurrent Giving
Set up your website so that people can make direct donations to your organization any time of day or night. Include a section on your website where you can advertise memorial giving or estate giving.
Host a Trivia Night
Keep your eyes open for bars that host trivia nights. Public quiz competitions are rousing fun. Bars will often work with you to donate a percentage of the event's funds to your organization. Ask participants to form teams and raise a minimum amount for their registration fee. Charge a nominal fee for spectators.
Battle of the Bands
Scout out some local bands and ask them to put on a charity concert. Charge a fee for admission and a registration fee for the bands. Local celebrities and influencers can serve as judges. Advertise well and get people excited about the show. If you can get a large enough crowd to attend, the venue may even agree to share a portion of the proceeds from food and drinks.
Pub Crawl
Bar hopping is still in vogue. Here's how it works. Select an area where bars are in close proximity to each other, preferably within walking distance. Charge a fee for people to participate in the pub crawl and give them a wristband, t-shirt, or other item that designates them as participants. Encourage them to dress up to increase their fun. Give participants some type of scorecard to be stamped at each pub. Ask the pubs to offer or create a special drink in honor of the pub crawl for participants to enjoy.
These are a few suggestions to get you going. Ask other nonprofits for ideas of how they do fundraising events. If you do your research, you'll find that there are an endless number of fun fundraising events to support your nonprofit organization.