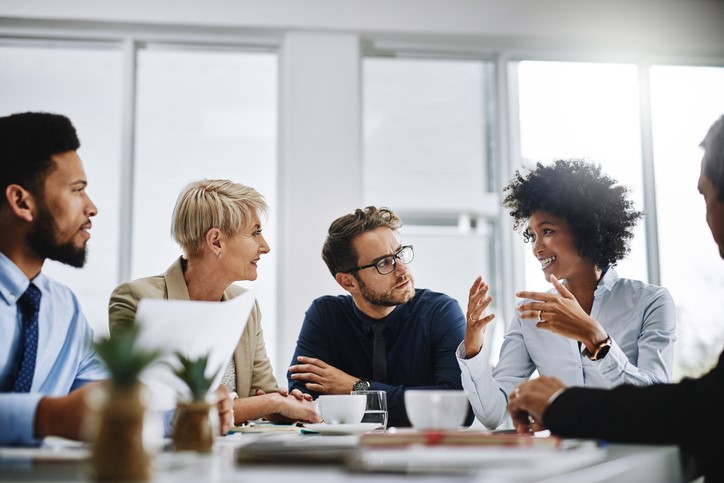 How a Board Portal Can Improve Communications With Investors
Communication is a two-way street. As financial partners, it's ultra-important for entrepreneurs to keep in continual communication with their investors. That means that entrepreneurs need to be at the top of their game, knowing all of the facts and figures that investors want to hear.
Investors value companies that have good management and practice good oversight. Board portals are the backbone of business management and good corporate governance. Entrepreneurs can keep themselves highly organized and ready for a meeting or a presentation with investors at any time when they can use a board portal to locate important documents and reports quickly.
Board Portals Support Business Cycles
BoardEffect created a board portal that supports a series of interdependent business cycles. Almost every activity and decision that boards participate in happens in the meeting cycle, the annual cycle or the development cycle, which operate interdependently. New businesses will want to get off on the right foot and begin practicing good governance within activity within every cycle right from the start.
Here's a brief look at each cycle:
Meeting Cycle
Board directors need to prepare for meetings, hold meetings and follow up after meetings. Each meeting also brings action items that board directors need to follow through on. Nearly all of the decisions they make will affect investors in some way.
Annual Cycle
The annual cycle begins with taking care of matters of policy and compliance. Boards have to put together a workable budget and have a third party audit their financial statements. Good governance requires composing well-rounded boards that include diverse perspectives and a mix of talent and experience. Succession planning aimed at appointing quality board directors is part of the annual cycle. Boards should spend most of their time in strategic planning. Board self-evaluations help boards identify their strengths and weaknesses. All of the activities in the annual cycle support good governance, and investors want to be kept in the loop.
Development Cycle
Businesses grow and flourish when they recruit and appoint talented board directors. Board development is part of good governance. Investors will respect companies that work toward having strong leaders who actively mitigate risk and plan for growth and sustainability.
Board Portals Promote Improved Communications With Investors
Board portals provide board directors and managers with the software solutions that they need to effectively manage all of the working parts of a business.
BoardEffect's board portal is a highly customizable software solution that gives board administrators granular control over the board's activities. The software for the portal was designed so that board administrators could configure most of the components according to their needs.
Board portals provide the structure and framework that support good governance, so investors know that they're working with a company that takes its fiduciary duties seriously and is committed to complying with all laws and regulations. When working in the board portal, be sure that you know what your investors' expectations are of you, which will help you set up a system that feeds them the type of information they want to see.
The only way to document growth is to track it. Board portals aid boards in developing and analyzing results for short- and long-term planning. Board portals make it easier for boards to review financial and profitability reports from the start-up phase to the current phase. The portal allows for reports that are consistent across the life of the organization.
Board portals help boards get their business done faster and more efficiently, which helps managers take care of their responsibilities better. Board portals are a cost-effective board solution that benefits board directors, managers and investors.
BoardEffect's board portal offers robust security with a five-part security program. The program developers at BoardEffect recognized that much of the board's work is sensitive, confidential and – sometimes – controversial.
Mobility is important to board directors and managers who need to do business while traveling. Board directors and managers can access various parts of the board portal, pull up various documents and easily share them with interested investors, even while they are out of the office or out of town.
Every company is different and uses different tools. BoardEffect's board portal was designed so that it easily integrates with other software solutions so that together they can support the diverse needs of complex businesses.
Board Portals Put the Information That Investors Want at Their Fingertips
Investors are highly interested in a company's process. They're looking for solid assurance that the company has done its due diligence in operations and every other aspect of the business. Corporate managers need to communicate their processes clearly while respecting the investors' time.
Early on in the process, managers should have a conversation with investors about how they will communicate their needs and the company's results. This can take place by cell phone, email, videoconference or any other communication channel that both parties agree on.
Be cognizant that investors have busy schedules. Be as flexible as you can be in meeting them around their timing and processes. Meet them in the neighborhood of their home or office, or send them wire transfer details. You'll want to make it as easy to get your funds as possible.
Whenever you have contact with investors, be sure to collect the latest reports, financial information, updates and other information from your board portal and have it ready for their review.
Board Portals Support a Mutually Beneficial Relationship
Board portals have the capability of unlimited document storage within the safety and security of the cloud. This is an unmatched value that backs up all the information that board members and managers share with investors. Investors will be equally happy that the company has made a commitment to good corporate governance, and using a board portal is proof of that.
Board administrators can configure their portals so that they deliver the type of information that investors want. When investors make an inquiry, they'll be ahead of the game. This is a good time to ask investors about what else the company can do for them, and perhaps make some further modifications to the board portal so that it works better for everyone.