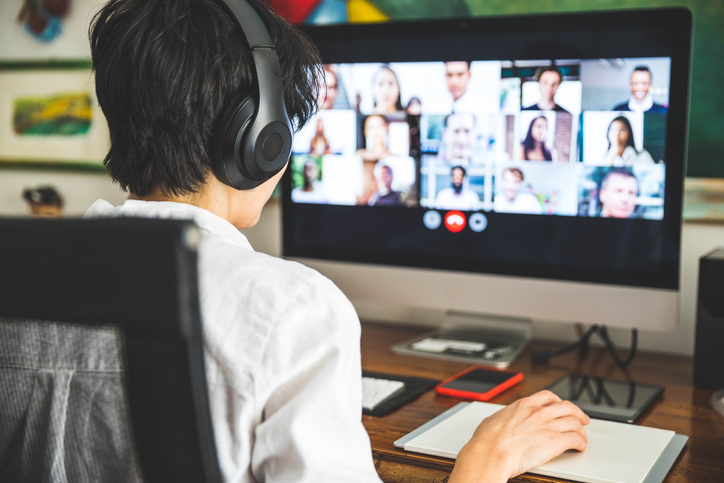 7 Key Steps to Digitising Governance
Anytime big changes are happening in the corporate world, not-for-profit organisations need to pay attention. That's because many of the same issues that occur in businesses have a residual effect in the not-for-profit realm. One of the big issues that's changing the landscape of the global economy is digital transformation, and it affects corporations and not-for-profits alike.
So, what does that mean for not-for-profit organisations? Digital processes for governance practices allow not-for-profits to enhance their services, reduce costs, and improve the quality of life for people within their communities. Not-for-profits can learn much about modern governance practices by following the lead of corporations that have been making strides toward digital transformation as a way of improving efficiency.
Here, we explore 7 steps not-for-profits can take to digitise governance practices that will help boards run their not-for-profits responsibly over the long term, and ultimately, create greater value for their communities through commitment to their missions.
Related article: Best Practices for Not-for-profit Board Oversight
Is Boardroom Technology Really That Important?
It's natural for boards that are comfortable with their current practices to avoid embracing modern governance practices and simply continue the status quo. It's easier than taking time to explore what boardroom technology has to offer not-for-profits. However, serving on a not-for-profit board isn't about serving board members, it's about serving the not-for-profit's mission. With that in mind, it's essential for every board to explore how digitising governance practices could better support its mission.
In the corporate world, customers want and expect a seamless digital experience. The many different stakeholders that your not-for-profit deals with on a regular basis have many of the same expectations that paying consumers have. A digitised governance framework gives your board the advantage of ensuring good regulatory and compliance oversight and it allows for greater transparency and accountability, so nothing is left to chance.
Not-for-profits are subject to scrutinisation by regulatory authorities. Manual processes are time-consuming and make it difficult for boards to support the decisions they make. Digitisation offers the benefit of supplying objective data that supports which data boards use to inform their decisions via a board portal dashboard. Transparency of data and decision-making helps to drive purposeful conversations between board members and regulators. Also, transparency and sound decision-making garners goodwill with donors and other stakeholders.
Ultimately, by digitising governance practices, your board can prove that it's doing what you say you're doing, and you have nothing to hide.
Related article: Re-Evaluating Your Not-for-profit Budget for Board Technology
7 Key Steps to Digitising Governance
In taking some steps forward toward digitising governance, your board has to determine what's driving the fear of change and how to move past it, so you can make progress. As you implement the first steps in digitising your governance practices, you need to think about how your approach to digital transformation integrates people, processes, and tools. The right tools will help your board by cutting down on the volume of paperwork that you produce, reducing the number of steps needed to complete regular tasks, and save you time and money. Greater efficiency will allow your board to focus on more important issues like managing compliance and regulatory issues, maintaining proper oversight, increasing donations, tending to cybersecurity protection, and protecting your reputation.
The key to digitising your board's governance practices is to implement a digital board management system where you can manage all board activities and tasks within the security of a singular tool—your board's very own portal.
BoardEffect walks you through all the steps you need to take to digitise and transform your governance practices, bringing you up to speed with modern times.
Here are 7 easy steps that your board can take immediately using your board portal system to streamline your board activities:
Create digital agendas. You can put the days of manually typing out board agendas behind you. With BoardEffect, you can create an electronic agenda and change it at any time, even in the minutes before a board meeting. You can also share agendas with other board members and store them in your board portal.
Send board meeting invites and get RSVPs electronically. Your board portal provides you with the means to send invitations to board and committee meetings electronically and get RSVPs faster than doing it manually.
Create an online board meeting handbook and distribute it electronically. You can create an online board meeting book in minutes simply by using templates for your cover page and agenda, and then dropping and dragging files into the appropriate online meeting section. In fact, you can select several files at one time and attach them to your online meeting. To save you yet another step, BoardEffect's board portal automatically converts all files into the pdf format for greater consistency and makes it easy for everyone to open files.
If you need to edit your agenda or reorder sections of the meeting, you can simply move the sections into the proper order by dragging them. In this way, digitisation eliminates the problem of having to reprint an updated agenda or a board meeting handbook. It also eliminates the time you need to spend manually converting reports and documents into a usable format. The final version of your electronic board meeting handbook will include a cover page, agenda, reports, page numbers, and links to all the sections of your meeting for instant access by all necessary parties.
Board members have the option of reading their board meeting handbook online or downloading all or part of it. They also have the option of storing it offline or printing it according to their preference. What's more, is that they can easily add notes, annotations, sticky notes, and use other tools to draw freehand, highlight text, underline text, strike out text, or add bookmarks.
Set up permissions for granular control. Not-for-profit boards often have to deal with information that is confidential or sensitive in nature. Your board administrator has the ability to set up permissions for various tools and parts of the board portal granularly. Board and committee members will then only have access to the documents and reports they need to conduct board business.
Set up an online board calendar. A BoardEffect board portal offers an online board calendar where board members can view or edit the calendar. They can also receive their board meeting handbook on the calendar when you attach it to a particular date.
Set up an online survey tool to conduct board polls. Electronic survey tools are useful in many ways. Use them to take a quick poll on an important board issue, gain consensus on a pending issue, record responses for unanimous consent, or use them to conduct annual board self-evaluations.
Record board meeting minutes. A meeting minutes tool provides you with an online template that makes taking, approving, and storing meeting minutes fast, accurate, and easy.
In addition to driving efficiency, effectiveness, and greater board engagement, BoardEffect offers you state-of-the-art security to protect your organisation against viruses, malware, and hackers. BoardEffect is also mobile-friendly. Your board members, board administrators, and executives will appreciate the convenience of being able to access their board materials using any electronic device. Overall, a board effect board management system will assist your board and being forward-thinking and keeping pace with modern times.
Related article: Setting Not-for-profit Board Expectations & Increasing Effectiveness