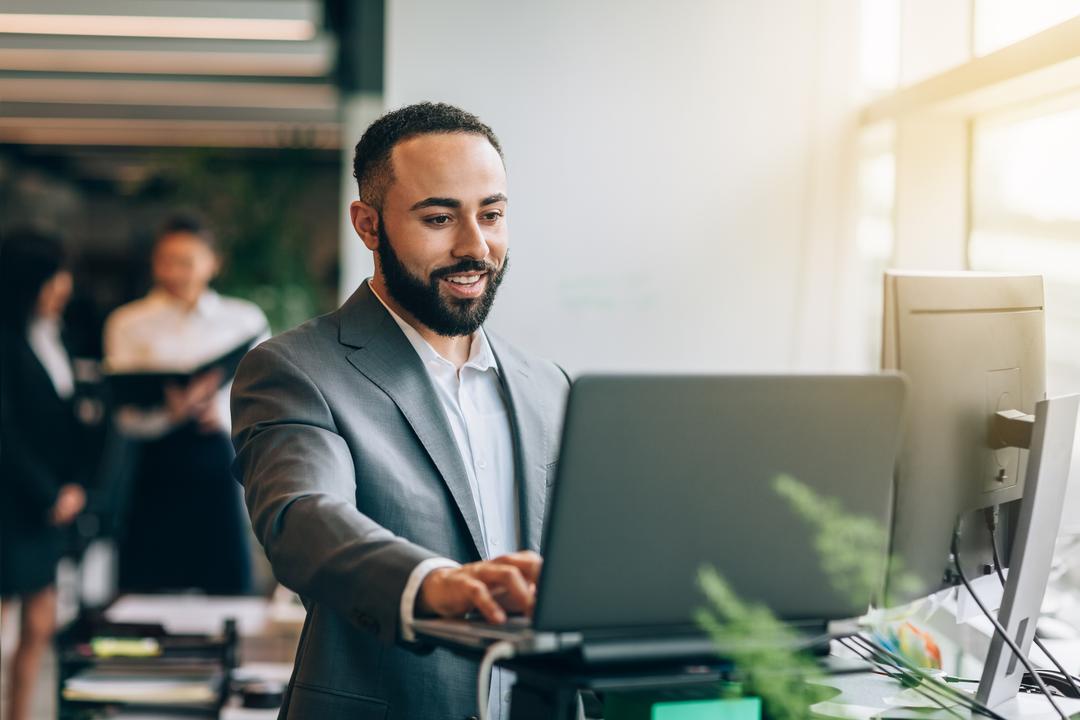 8 Ways to Use Technology to Boost Nonprofit Board Member Communication
Your nonprofit deals with complex situations, competing priorities and packed schedules every day. Amid all the noise, how can you ensure that board members stay aligned on key goals? And even more importantly, how do you make sure they're bringing their diverse areas of expertise together to make a greater community impact?
Communication is key.
Board communication is essential for managing your nonprofit effectively. It ensures that board members remain engaged and involved — and helps deliver best outcomes for the organisation.
But not all communication is productive communication. How board members share ideas and opinions is crucial to facilitating effective communication.
Fortunately, technology is a powerful tool that can help empower clearer communication, which in turn helps the entire board better accomplish your nonprofit's mission.
How Your Board Communicates Is Critical
It's simple: your board's communication will have a direct impact on the success of your nonprofit's mission. Failing to facilitate clear, productive discourse can lead to many potential issues, including:
Goals not being met: With disengaged board members, it's harder to get things done. The board may lose sight of your nonprofit's mission and priorities, which will weaken their oversight and potentially lead to organisational misdirection.
Disengaged board members: If board members don't feel that they have a voice in key conversations — or if they're getting mixed or unclear messages — they'll be less motivated to contribute to discussions, raise essential funds or progress projects.
Ineffective fundraising: Nonprofit fundraising is inevitably tied to board engagement. If board members aren't aligned on fundraising goals or aren't engaged in actively soliciting donations, your organisation won't be as effective in getting the right donors.
Poor communication is a major liability for your nonprofit, so it's critical that you regularly evaluate the effectiveness of your board's dialogue.
How do you know if your board is experiencing a communication breakdown? Here are a few signs to look out for:
Board members are hesitant to speak up at meetings, or only a handful regularly contribute to discussions
Board members often miss meetings or are inattentive when they do come
Board members are operating in separate siloes and aren't focused on shared goals
Board members and others at the organisation don't have clarity on the "how and why" of key decisions
Board members are unwilling to participate in or contribute to your nonprofit's initiatives
Board members aren't aligned on the organisation's main initiatives and desired outcomes
If you recognise any of these symptoms in your board, it's not too late to improve your organisation's collaboration and communication. Let's explore how you can empower your nonprofit to overcome these challenges.
8 Ways You Can Use Technology for Board Communication
Technology is your secret weapon as you work to build a culture of healthy board communication. The right solution will help you keep everyone on the same page, motivated around the same mission and engaged with fellow board members.
1. Notifying board members about upcoming meetings
A board management solution makes it easier for you to ensure everyone knows your upcoming meeting schedule. As you provide real-time updates, everyone on the board has complete access to the agenda, meeting times and previous meeting minutes. With technology, you can proactively improve meeting transparency and help board members come prepared for the next meeting.
2. Communicating key goals
The best way to unite your team and facilitate great communication on the board is to remind members of why they're all there — to make a difference. With board portal technology, you can easily and securely share documentation and meeting materials. Your mission, goals and strategic plans can be stored in one place where everyone can access them at any time. Plus, you can use customisable surveys and polls to get feedback on key initiatives and increase member participation.
3. Organising fundraising
Your board members each have a valuable network they can leverage to help support your nonprofit's mission, but only if they feel connected and invested through consistent board communications and financial transparency. Using a board portal, you can digitally share financial information and fundraising strategies through a secure platform that protects all your sensitive data.
4. Building trust and strong relationships
One of the most powerful ways you can strengthen board communication is by fostering a culture of trust. When board members don't feel informed about what's happening within the organisation, they can begin to feel excluded. Technology plays a key role in leveling the field, giving everyone on the board access to critical information, from board books to meeting minutes to approvals. A board portal puts all this data at their fingertips in real time — and all in one platform, accessible at any time and from any device.
5. Tracking project progress
One of the biggest motivators for your board is seeing how all their hard work is making an impact, so reporting on your progress is vital. Optimise your communications on your organisation's progress with a board portal that makes reports and updates easily accessible — and keeps any confidential information secure. Just like your organisation might use a fundraising thermometer as a visual for fundraisers to see their progress against the target, being able to see your nonprofit's performance against different projects and goals helps your board feel excited about their contributions.
6. Keeping board members accountable
To help each board member be as effective as possible, you must hold them accountable. Board management software can help ensure that your board follows through on commitments and next steps. After every meeting or other discussion, you can provide all meeting materials and action items through your secure online platform. That way, everyone knows what's expected of them and can easily reference the materials again as needed.
7. Making meetings more accessible
If you need to host a virtual board meeting, you want to stay on-track and productive even when members can't meet in person. Extra preparation is key to keeping virtual meetings running smoothly — so set your board members up for success by supplying up-to-date versions of meeting materials ahead of time. A board management solution can make it easier for you to share key resources before the meeting and ensure attendees come prepared. Afterward, you can also deliver a digital recap to make sure everyone is on the same page.
8. Sharing wins to make everyone feel positive
With a board management platform, board members can share wins and help motivate each other to continue making an impact. The right technology will give you a fully secure platform to share updates on your organisation's successes and inspire board members to continue investing their time and expertise in your mission.
Empower Better Board Communications With the Right Technology
Are you ready to enhance your board communications and build a culture of trust and collaboration?
BoardEffect is a nonprofit board management software designed with the unique needs of volunteer boards in mind. Our solution streamlines board processes, enhances collaboration and delivers secure communication, helping your board to become more efficient and effective.
Learn more about our solution today.