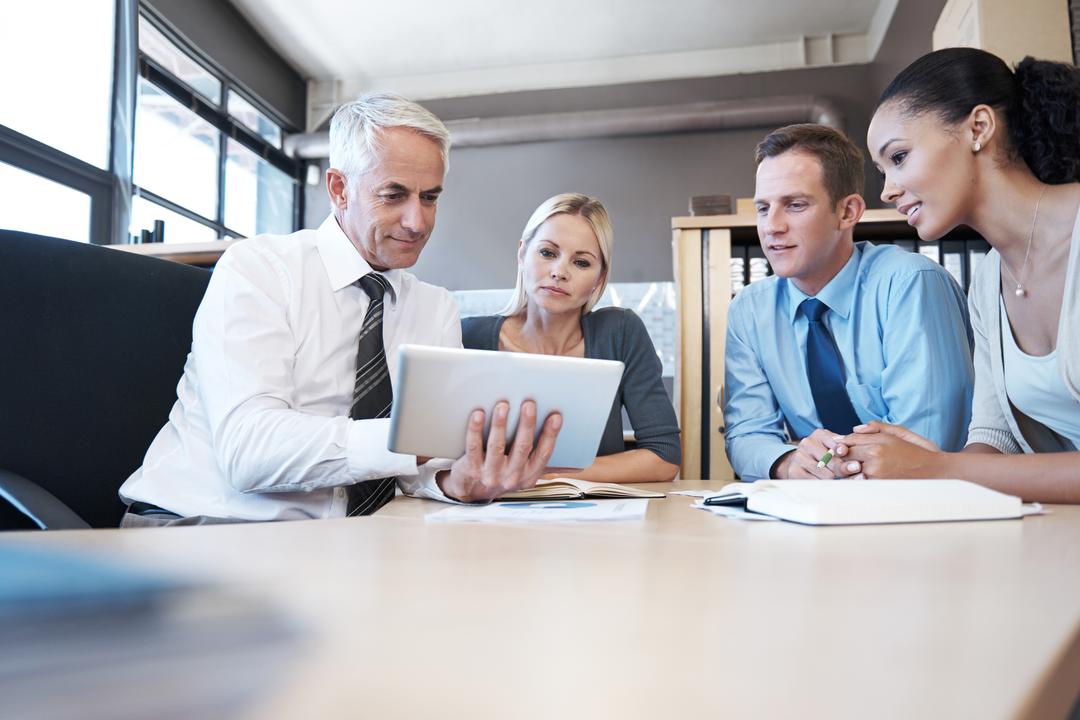 40 Key Questions You Should Ask When Choosing Board Technology
For a nonprofit, investing in board software to help make your board even more effective is a key decision. Every penny counts and you want your investment in board technology to deliver a good outcome for the success of your organisation.
Obviously, we are biased and think you should be choosing BoardEffect but, regardless of that, over the years of onboarding new customers we have been asked many questions. We can share some of those key questions you should ask when choosing the right board software partner for your nonprofit board.
With these questions, you can hopefully acquire a degree of comfort that your board technology partner is going to be a true partner to help your board and organisation succeed in the future.
Key Questions to Ask About New Board Technology
Value and Benefits
1. What impact will your software have on efficiency for our organisation?
2. How does this solution help us collaborate better as a board?
3. How can we use the software to keep board members engaged?
4. What processes can we streamline using the software?
5. How does using your technology make us a more effective board?
Ultimately you want to know that investing in board technology is going to deliver efficiency and effectiveness. Understanding how it will streamline and impact your key processes will help you understand if your partner can really deliver.
Features
6. How do workflows, approval and task tracking work?
7. Are all users getting the same features?
8. Are we getting access to all new features as they come out at no additional cost?
9. When you bring out new features how do you communicate those with us?
10. How many committees can be set up and how does the software help us manage those?
11. How does the software assist with board evaluations, and getting feedback from stakeholders?  
Make sure you understand what features are available on each package offered. For example, if integration to Office 365, task management and board assessments is included in your package – these are essentials that you need to use the software effectively for your board.
Find out if all users get the same features including when new users are added. And ask if you will get new features included in your package as they come out or if that will incur an extra cost or require an upgrade (meaning extra investment).
Support and Training
12. What are the support level agreements? 
13. What uptime are you guaranteeing? 
14. What does support for my organisation cost? 
15. What 1:1 or personal training and support exists beyond initial implementation?  
16. If board members leave the board, can their profile be deactivated thus freeing up a new user license but their data still show up in reports? 
17. If a board member returns later, can their profiles be reactivated as if they never left? 
Ask for their service level agreements and ask what uptime is being guaranteed. Your SaaS provider should be willing to commit to an SLA as downtime can come with additional costs to your organisation.
Ask if support is included in your package. Also ask how they give you training and support beyond the initial implementation. On volunteer boards, people come and go, and they need to be trained so understanding the level of support available is crucial.
Implementation
18. How long will the implementation take?
19. What guarantees do you give us on the implementation?
20. What turnover do you have on your implementation team?
21. What type of person is going to be doing the implementation and how long have they been with your company? Can we meet the implementation person?
22. If the implementation goes wrong – what happens?
It's important that you have a level of comfort about how long the implementation is going to take. You also want to know that any integrations with other software are going to be straightforward. Once you have signed your contract, you are handed over to an implementation team – you want to know who that is and what experience they have.
Integration
23. Do you have an API for us to integrate with our other systems?
24. What other systems can we integrate this with? Do you have a list of what your software integrates with?
Check what integrations the board technology software offers. You want to be able to integrate with key systems and technology that your organisation already uses and more importantly, to be able to do this without IT support and cost.
Find out what comes "prepackaged" and also what external authentication options you can use, giving the ability to connect applications you already use and enable Single Sign-On authentication as well.
Pricing and Cost
25. What will the annual increase be?
26. What is the lifetime cost of the product?
27. What is the ROI on investment?
28. What is the pricing model?
29. What price will we pay for each user we currently want to use the system?
30. What cost is there for adding new future users or committees?
31. What is the real pricing for the features we need? 
There should be a simple and transparent pricing structure to review and it should be provided without hesitation. Be aware of what the annual price increase is going to be. This will allow you to understand the lifetime cost of the product and plan for future spend. Is it clearly stated in the contract what the future cost of the product going to be? You should be able to see not only first year but future years 1-5 and beyond costs.
Understanding how additional features are priced is also important. Ask if they have an ROI calculator you can use to help see the return on investment.
Security
32. Does your software include permission controls? How do these work?
33. What assurances do you offer around security of information?
34. What industry certifications do you have for information security and compliance?
There's no more important information for your nonprofit than the board's information. After all, it's all about your strategy, your goals, your plans, your donors, your supporters and more. You want peace of mind that the right people in the organisation have the right access at the right level.
You also want comfort that the technology partner is investing on an ongoing basis into security technology, resources and infrastructure. Asking about certifications can also help reassure you that your data is going to be secure and that your organisation will be compliant.
Credibility
35. Is this product built for a specific nonprofit user or is it industry agnostic?
36. Can we have a demonstration of all the features so we can see how it works?
37. .How many customers and users do you have?
38. Can we have references and can you arrange for us to talk to some of your customers?
Don't be fooled by "shiny" visuals, ask for a demonstration of key features so you really can see how it works in action. Ask them for data on customers and users.
Make sure you get real references in your own industry, not just quotes from online review sites that may have received an incentive for their positive review.
Leaving
39. What are the leaving costs?
40. What happens to our data if we do decide to stop using your software?
If you decide to stop using the technology you need to understand what happens and what the costs of unravelling the relationship are. It should be easy to export all your data in a format that is easy to use and save.
Hopefully asking these key questions will help you to pick the right software partner for your board solution, if you would like to learn more about how BoardEffect can work for you, we would love if you would request a demo so we can show you what we can do for you.
BoardEffect, a Diligent solution, leads in providing innovative boardroom technology to nonprofit organisations. Serving over 14,000 mission-driven organisations, we empower boards with tools to drive positive change. Our secure board management software streamlines operations, enhances governance practices, and enables confident decision-making. With BoardEffect, mission-driven organisations unlock potential, accelerate mission delivery, and make lasting impact in their communities.