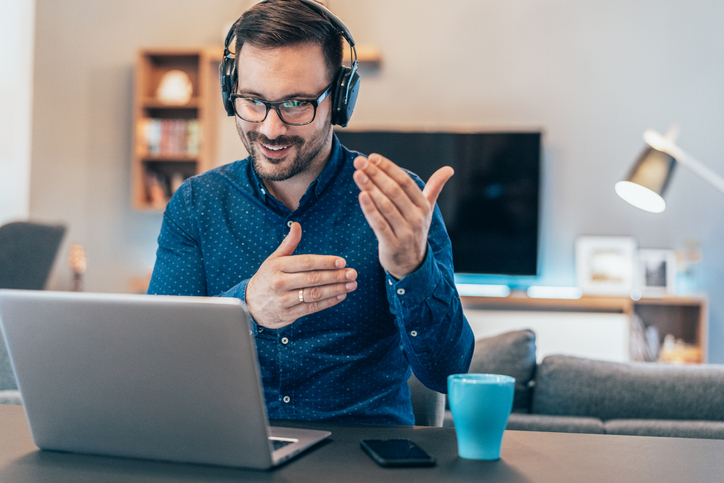 Not-for-profit Board of Directors Training Best Practices
People and passion draw people to serve on a board. Not-for-profit board of director best practices will help them fulfill that role well. As prepared as most board members believe they are, their first board meeting can be a rude awakening for the work that lies ahead of them. While new board directors have a responsibility to serve according to a not-for-profit's mission, the organisation has a responsibility to provide them with governance training and education to prepare them well for the job of board service.
New board directors will surely get a lot out of governance training, and existing board directors will gain from continued education as well. Regular participation in governance training will optimise the impact of all board directors, increase board engagement, and enhance their overall experience of serving on the board.
Related article: Best Practices for Not-for-profit Board Oversight
10 Governance Topics for Training Not-for-profit Boards
Board service is a leadership position that carries many responsibilities beginning with the fiduciary responsibilities of the duty of care, duty of loyalty, and duty of obedience. Boards accept legal and ethical responsibilities as part of board service. It's crucial for them to know all that their responsibilities entail. Strategising is a central part of a board's work. It's an activity that can build or improve board dynamics and help boards to operate on the same page, as it forces boards to spend quality time together. Board training will also help board directors improve their relationships with the executive director, staff, and volunteers.
The following ten topics for not-for-profit board of director best practices for training will give you some ideas to help you get started:
Board member job descriptions. Just like any other job, board members should get their job descriptions in writing. Governance training will help you to understand the role of not-for-profit board directors and what information to include in board job descriptions and board service agreements.
Expectations for financial giving. Many board directors agree to serve on a not-for-profit board without ever being told that they're expected to make a financial donation to the organisation. Best practices for governance include board members giving of their own money to demonstrate their commitment to the organisation and to demonstrate to grantors and large donors that the board is fully invested in its duties.
Board orientation. Every new board director should have the benefit of a thorough board orientation. Veteran directors make good board buddies or mentors for new members to answer their questions and get them engaged.
Spreading the work of the mission. Your board directors are valued ambassadors and part of their job is to spread the word and recruit donors and supporters. It's helpful for board directors to learn how to explain the organisation's work in a few minutes such as developing an elevator speech.
Fundraising strategies. Fundraising isn't a job that most people relish. When board directors learn more about effective strategies and ideas for fundraising it can turn groans of discontentment into excitement and a drive for success.
Review of Robert's Rules. Most not-for-profit boards use Robert's Rules of Order as the parliamentary procedure for facilitating board meetings. It's crucial for board directors to understand the proper rules and order for motions. Due to the complexity of the rules, it's also important for board members to learn how to locate parliamentary rules for every situation they encounter on the board.
Board self-evaluations. Boards commonly conduct an annual evaluation of the executive director. Best practices also encourage board directors to evaluate their individual performances, as well as the collective performance of the board. Board self-evaluations provide an opportunity to take a deeper dive into issues like the frequency and length of board meetings, quality of meeting facilitation, board director skills, board recruiting, board member preparation, whether board directors are forward-thinking, have good attendance, and more. Written or online surveys are a couple of common ways of conducting board self-evaluations.
Networking with community business professionals. Community professionals like lawyers, bankers, accountants, and insurance professionals don't always want to take on the extra responsibility of serving on a not-for-profit board, but they may be willing to serve as a pro bono consultant. Not-for-profit boards aren't always proficient at reading financial reports or understanding legalese, but it doesn't relieve them from the liability that may surface over serious missteps. The penalties for legal mistakes will cost your organisation money and impact your reputation. Board members should be trained on how to identify the type of expertise they need and how to go about finding affordable or free sources of professional assistance.
Developing effective agendas. Your board directors may need training in how to develop a clear agenda that states clear goals, priorities, and timelines. To be fully prepared, board directors need to get their agendas and know what's included in a consent agenda in advance. They also need to be familiar with how to write board meeting minutes and properly approve them.
Meeting facilitation. Good facilitation paves the way, keeps the agenda moving along, and engages all board directors. Poorly run meetings will leave members of the board checking their emails during meetings. Without good meeting facilitation, board members may have poor attendance and lose their sense of passion for serving on the board. Well-run meetings allow the board to accomplish their goals and that will be reflected in the work they do.
Related article: Building a Strong Not-for-profit Board-Executive Partnership
The topics for board training and development are endless. You may not be able to cover all topics before each board member's term ends. The important thing is to continue pursuing knowledge and information about governance topics. Much change is happening in the world and it's also important for board directors to keep up with emerging governance trends.
Good governance will be evident in all that a not-for-profit board does. Fundraising for not-for-profits is highly competitive and your donors and grantors will reward you with more grants and larger grants for actively pursuing good governance practices. Finally, your board directors will benefit greatly from the knowledge and experience that they receive as a member of your not-for-profit board.
BoardEffect is a valuable tool for documenting and storing policies and protocols that form your best practices. This secure board portal helps you maintain your meeting cycle, annual cycle, and development cycle so that boards can easily cover best practices for director training.
Related article: Setting Not-for-profit Board Expectations & Increasing Effectiveness