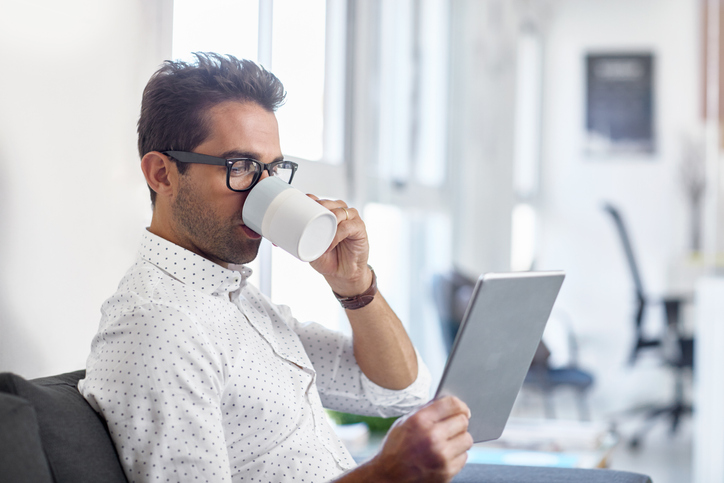 Board Evaluations: The Complete Guide for Not-for-profits
When you serve on a not-for-profit board, you're invested in the cause and naturally, you want to give your best performance to ensure your not-for-profit thrives. Best practices for governance suggest that boards, including not-for-profit boards, should do not-for-profit board evaluations every year. This is the key to improving your performance every year. By making regular self-evaluations a standard practice, stakeholders will view your board as more competent.
The primary goal of doing board self-assessments is to evaluate the board's performance and set priorities for board activities. The results of your annual board evaluation should provide a foundation for rich discussions about good governance and the path moving forward. Your board's view of governance is a reflection of your leadership.
As a not-for-profit board, you have a lot of flexibility in how you approach your not-for-profit board evaluations. If you haven't done board self-evaluations in the past, this is your guide to developing a not-for-profit board evaluation that you can build and improve upon for the future.
Related article: The Benefits of Board Portals for Not-for-profits
What Do You Hope to Learn from Your Board Evaluations?
While not-for-profit boards spend their entire meetings talking, many things are left unsaid. Board self-evaluations will draw out the things you need to work on, and they usually reveal some surprising details as well. You may even be surprised to learn of individual board member strengths, as well as your strengths as a board. That's the value in bringing out multiple perspectives on leadership and governance issues.
The questions on your board evaluations should lead you in the direction of helping you establish your board's priorities for this year, over the short-term (1-3 years), and over the long-term (3 years and more). Templates for questionnaires can be a valuable tool, as long as you bear in mind that no template is one-size-fits-all. It's always best to have a committee review the questions and modify them according to the uniqueness of the organisation.
Ultimately, the results of your not-for-profit board evaluations should help you discover whether you're accomplishing your objectives and meeting measurable goals within designated timeframes. If you're not, you have an opportunity to ask why you're not making progress and formulate a plan for action.
Related article: How to Write a Report to the Board of Directors
Developing a Not-for-profit Board Self Evaluation Protocol
One of the main objectives of doing board self-evaluations is that they take too much time. You can overcome this objection by streamlining the process as much as possible. The answers to your questions should lead you to a place that gives you a clear starting point to help you address your priorities based on informed data.
Not-for-profit boards use varying approaches to board self-evaluations. There's no right or wrong way. Rather, it's best to approach in the right way for your board in all its uniqueness. You can distribute questionnaires for board members to complete or you can present a set of questions for boards to discuss openly. Before you make your final decision, you might consider the benefit of doing anonymous questionnaires with the expectation of getting the most genuine, honest feedback possible.
Keep these things in mind before you release a final copy of your questionnaire:
Phrase questions in a positive way.
Word questions so that you get concrete, actionable responses.
Provide an explanation of the ratings (Agree/ Agree/Disagree/Strongly Disagree).
Leave lots of room for comments and explanations.
Related article: Why a Board Portal Will Improve the Performance of Your Not-for-profit Board
Select Specific Areas to Cover
As you develop your questionnaire, it will make the task easier if you break it down into the following sections:
Core board responsibilities
Importance of board responsibilities for the short term
Responsibilities that enable board effectiveness
Develop the first section with the aim of getting answers that centre on shaping your not-for-profit's mission and strategic direction. By focusing on your not-for-profit's purpose, it gives you a valuable opportunity to clarify your mission and vision and ensure that the whole board is on the same page with it. Subsequent questions should explore related issues like the following:
How to better equip your board
Ensuring the board has access to the proper resources to strengthen its leadership
How to better engage your individual board directors
How to drive policy decisions
How to bolster the executive director position
How to ensure financial sustainability
How to approach risk management and protect its reputation
How to become more involved in the community and tap its expertise
How to monitor and improve the not-for-profit's performance
Frame the second section around short-term goals and the infrastructure you need to put into place to follow through on them.
Finally, the third section should focus on the issues that enable your not-for-profit to succeed. For example, this is an opportunity to explore your not-for-profit's organisational structure like size, chain of command, staffing, policies, and processes.
Related article: Why Should Not-for-profit Boards Consider a Board Portal?
Analysing Your Not-for-profit's Board Self-Evaluation Results
Another decision you'll need to make is how to go about analysing your results. You could opt to put the task into the hands of a committee. Alternatively, you can do what's called a 360° assessment which means getting feedback from multiple parties including individual board members, senior executives, and selected stakeholders.
In reviewing your results, it's too much to expect an exact measure of board performance. What you can expect is to get a feel for the major areas that need improvement.
Any way that you go about it, the results of your not-for-profit board evaluation process will enlighten you in many ways. When you put the time and effort into doing it well, you'll learn what you've done well and what you need to change. It should give you some big clues as to which board members are fulfilling their duties and which ones aren't. The results will indicate which board members need further development, and perhaps, which ones need to be replaced.
BoardEffect not only gives your not-for-profit all the tools you need to run your nonprofit effectively, but it also has a built-in survey tool that's perfect for conducting board evaluations. With BoardEffect, you can easily keep your questionnaires anonymous and keep track of who has completed them. The electronic survey tool is designed so that you can set up a variety of question and answer sets to maximise the benefit of your efforts.
The survey tool also automatically tracks and analyses the results. You'll also have the opportunity to save your results so you can easily improve the process in the coming years. BoardEffect's platform is highly secure and you can set granular controls for added security. It's just one of many valuable board management tools that you get with BoardEffect to ensure the most effective not-for-profit board leadership possible.