THE BOARDEFFECT PORTAL HELPS GOOD ORGANIZATIONS

DO GREAT THINGS.
Because behind our board portal on-the-go access and intuitive interface lies years of experience, deep expertise from leaders at the intersection of governance, technology and mission-driven organizations.
CAPABILITIES
BE a Force. Check off your to-do list, execute your strategy, turn your mission into reality – easily, efficiently and effectively. BoardEffect board portal puts the power in your hands, on any browser-supported device.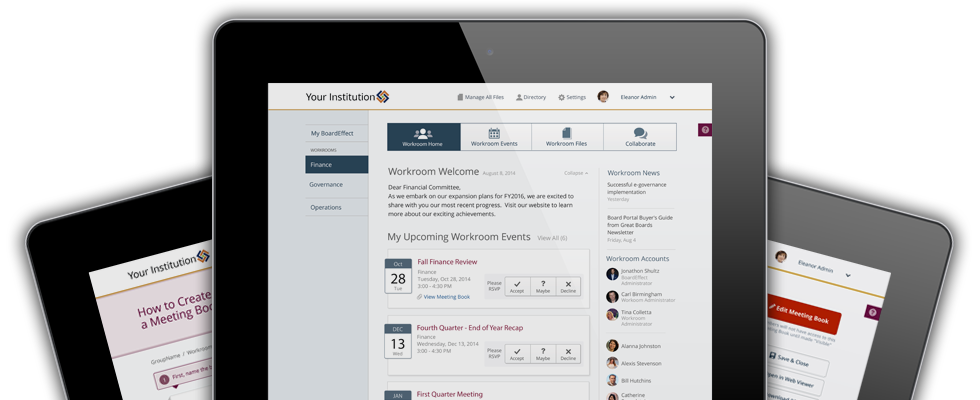 SECURITY
BE Secure. We stay awake so you don't have to. We've got you covered. On tablets and in your office.  We achieve this by leveraging plenty of 3 to 4 letter acronyms which we're happy to tell you about. More specifically, our security policies and procedures are based on the NIST 2014 Cybersecurity Standard framework, trusted by financial institutions and other organizations that depend on strict data protection.
Want to dive deep?
Fill out our contact form to download our security policies and procedures document.
---
DELIVERY
BE Confident. No software to install. No ongoing maintenance to dread. BoardEffect doesn't arrive via CD, special equipment or lengthy installation engagement. It comes to you with the click of a mouse, courtesy of our secure, redundantly hosted Software as a Service (SaaS) delivery model. The power of the cloud moves the technology hassles from your office to ours. (And we don't mind.)
CLIENT SUCCESS
BE Supported. BoardEffect measures success in terms of your confidence and mastery, not in the number of hours you spend in training sessions. We'll provide as much coaching as needed to help you and your board members gain comfort in using the platform.
After that, use us as often as you need us. Real people are standing by prepared to talk to you. If you have questions, don't be shy. We're here to answer them, 24/7. Your success is our ultimate mission.
PRICING
BE Savvy. Pay for only what you need; nothing you don't. The BoardEffect board portal is licensed as an annual subscription. Fees are based on tiers of users, not individuals. So you can add or subtract a few people here and there as your needs evolve, without incurring incremental costs.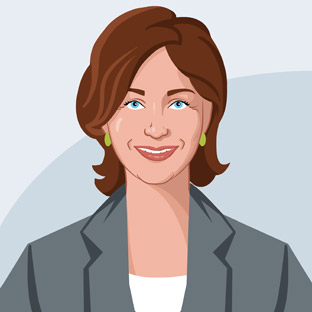 "Now I truly lead and leverage my board as a strategic asset."
Executives stay focused on performance, potential and value, not 'where are the minutes and why didn't people read them?' With BoardEffect, leaders lead.
Executive Director