Guiding Principle Spotlight: Control -- Include Original Files
It was wonderful seeing so many BoardEffect users this month at our annual conference Become.  I enjoyed connecting with administrators and having in depth conversations about how BoardEffect is used across a diverse range of organizations.  In many of my conversations, I received similar questions about how to best manage original files within a meeting book.  Specifically, how do you allow your board members to access meeting book files in their original format?  Managing this type of access illustrates our guiding principle of control and how the product provides configuration options to best support your workflow.
First, I want to start with the use case that prompted many of these conversations:
"As an admin, I want to allow board members to download a file (excel, power point, etc.), in its original format, that needs to be reviewed in conjunction with a meeting."
There are many reasons why boards and committees want this, and there are a number of ways to accommodate it in the platform.  For example, finance committee members may want to review last quarter's balance sheet as an excel document during the meeting.  To address this, many administrators upload these files to the workroom files or the resource library, in addition to the meeting book.  I want to highlight an additional option under meeting book Advanced Settings "Include Original Files" that also addresses this need.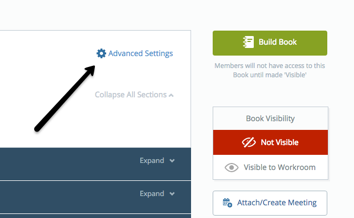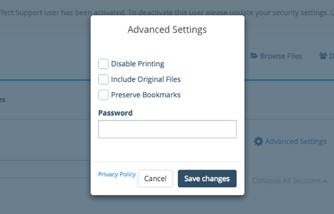 In talking with admins, many were not aware of "Include Original Files" option.  By default, individual files open in the web viewer for board members.  Enabling "Include Original Files" allows board members to download the individual files that compose the meeting book. To use this, click on "Advanced Settings" when building a book and check "Include Original Files.
There are a few things to consider before using this setting.  When selecting this option, your board members will be able to download the files of a meeting book in their original format.   This means that they will be able to view and edit the files after they are downloaded.  This applies to all files within the meeting book.  While this makes accessing the original files easier, it may not be appropriate for all circumstances.
Being able to enable "Include Original Files", on a book by book basis, allows admins the control to select what works best for them for a specific meeting.  This principle of control can be found throughout the platform and is a consistent focus with all the features we develop.  The work of boards is continually evolving and we strive to build functionality that gives you the flexibility to best support your workflow.
— Matt Bryan, Product Owner at BoardEffect