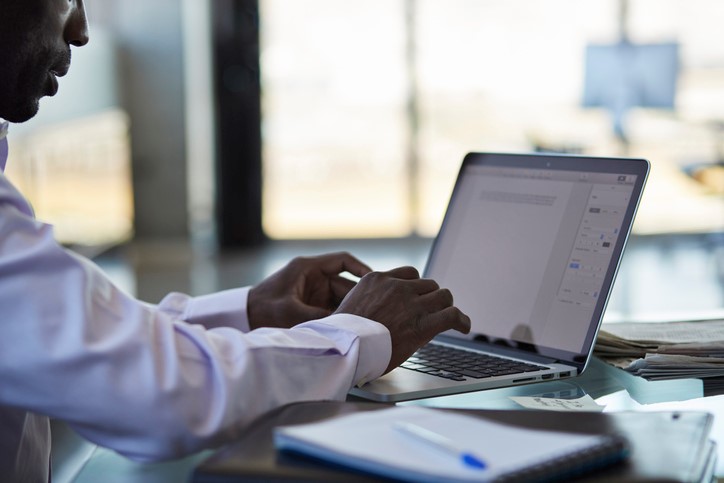 Everything You Need to Know About Board Resolutions
A board resolution is sometimes also called a corporate resolution. It's a formal document that solidifies in writing important decisions that boards of directors make. Boards usually write up board resolutions when they appoint new directors to the board. Resolutions authorize committees to take action on matters that the board voted on.
Board resolutions are legal documents that also serve as compliance documents when the board has been asked to prove that the board and/or its shareholders made certain decisions in regard to the company or organization. Certain other agencies may request copies of board resolutions as a record of corporate business matters.
How Do You Write a Board Resolution?
While a board resolution is an important document and a legal record, the format for a resolution is surprisingly concise and simple. Board resolutions sometimes have very formal language and sometimes the language is quite straight forward. Board resolutions should be written on the organization's letterhead. The wording simply describes the action that the board agreed to take. It also shows the date of the action and it names the parties to the resolution.
The wording may be something along the lines of the following:
Whereas, The Community Health Clinic shall continue to provide health services to its community; whereas the authority to contract with funding sources shall be needed for The Community Health Clinic to continue its operation; Now therefore, be it resolved that the Board of Directors of The Community Health Clinic hereby authorize John Smith, Board President, to act on behalf of The Community Health Clinic in entering contractual agreements with the county and state governments; and authorizes John Smith to perform any and all responsibilities in relation to such agreement.
Once the board votes on and approves the board resolution, the resolution should state the date that it was approved. It should also state the location where it was approved. The board president and all board directors should sign the resolution.
The board secretary should keep copies of all board resolutions with the corporate bylaws and other important documents. The secretary should also make a copy of the board resolution available to any parties that are necessary to have one in keeping with legal compliance. Boards should be made aware that board resolutions are binding in a legal sense and should always be included in meeting minutes.
What Are Some Reasons Boards Write Board Resolutions?
Boards of directors can write resolutions for an infinite number of important reasons. In general, boards write up resolutions to formally document in writing information that they voted on and agreed on so that it becomes a part of the formal record. There are many common types of board resolutions and boards can write up a resolution for any reason they deem appropriate. Following is a list of some of the more common reasons that boards write up and formalize board resolutions.
Boards require a record of what went on during the board meeting for any purpose.
The board needs written documentation of what the shareholders of the corporation decided.
The board wants to expand the company.
The company is struggling and needs to hire or let go of a significant number of employees.
The board and shareholders agree that it's appropriate to sell additional shares of the company.
The board wants to purchase intellectual property rights.
The board is making a major decision that will significantly affect the company.
The board has determined that it's a good time to distribute corporate dividends.
The board has voted to fire or otherwise terminate the employment of one or more executives.
The board needs to set new policies for stock options.
The board has determined executive compensation for a new CEO or other senior executive.
The board wishes to formalize support for certain executive duties.
The board may choose to write a resolution to aid the corporation in setting goals for branding purposes.
Boards may need to write a resolution to ensure that the company has the proper resources at its disposal.
Homeowner associations (HOA) often write resolutions for policies that will affect its owners' rights and obligations. Resolutions for homeowner associations may include rules that apply to common property including recreational facilities, parking, and other shared spaces.
Board resolutions may be administrative in nature to address the internal operations of an association including collections and operations.
Boards can pass special resolutions that can address rules for unique situations.
Board resolutions may also be written to document matters such as contract approvals and budgets.
Board resolutions are also sometimes passed to signify a milestone or to honor someone important such as celebrating a 100th anniversary in business or honoring someone who made major contributions to the industry or organization.
Certain Entities May Require a Board Resolution
Transactions for land, intellectual property, financial assets, and other assets often require boards to produce a board resolution as part of their commitment to a transaction. It's common for banks, brokerage firms, asset managers, and title agencies to request board resolutions under certain circumstances.
Using Board Management Software to Manage Board Resolutions
Board resolutions are an important part of a board's work. Often, their work is timely in nature, especially when it pertains to board resolutions. BoardEffect offers a safe, electronic platform where board directors and executives can collaborate confidentially about board resolutions and other important matters. BoardEffect makes it possible for board directors to vote on board resolutions remotely, which is faster and more efficient than trying to schedule an emergency board meeting to contend with one item.
The board portal also features granular permissions which means that board administrators can set user permissions for various types of meetings for added security. When someone requests a board resolution, the board secretary can pull it up to print or share using a simple online search. The platform has unlimited cloud-based storage for safe recordkeeping.
With BoardEffect, boards have the assurance that their resolutions are as secure as they are accessible.